An update for three NOMOS icons: Tangente, Ludwig, and Orion have all received a new caliber—and it's one that enables each model to feature a distinctive dial. The newly developed date is easy to set in both directions. And remains outstandingly slender by design.
Update in detail
neomatik made in Germany

Classic with an update: All three Update models are large and slender, and yet every one has its own, tailor-made date display. Despite the large diameter of the watches, this display is located where it should be, both traditionally and aesthetically speaking—on the edge of the dial. This is thanks to a highly innovative movement, the neomatik date caliber (DUW 6101).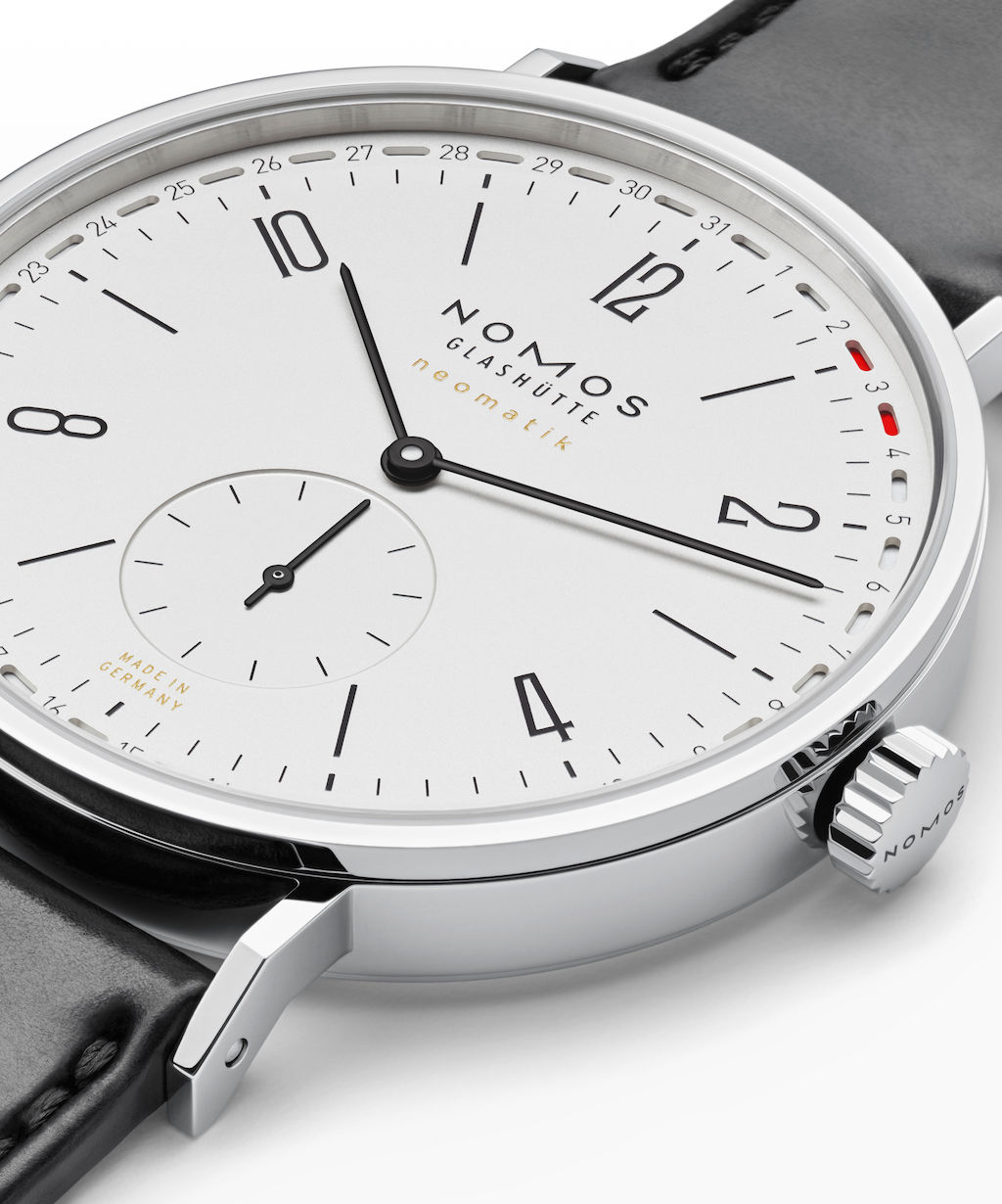 The entire month in view: There's a lot more to the iconic NOMOS model Tangente with its new date function. In terms of watchmaking as well. Just half a turn of the crown is all that's required to change the date—in an instant. Even backwards to days gone by.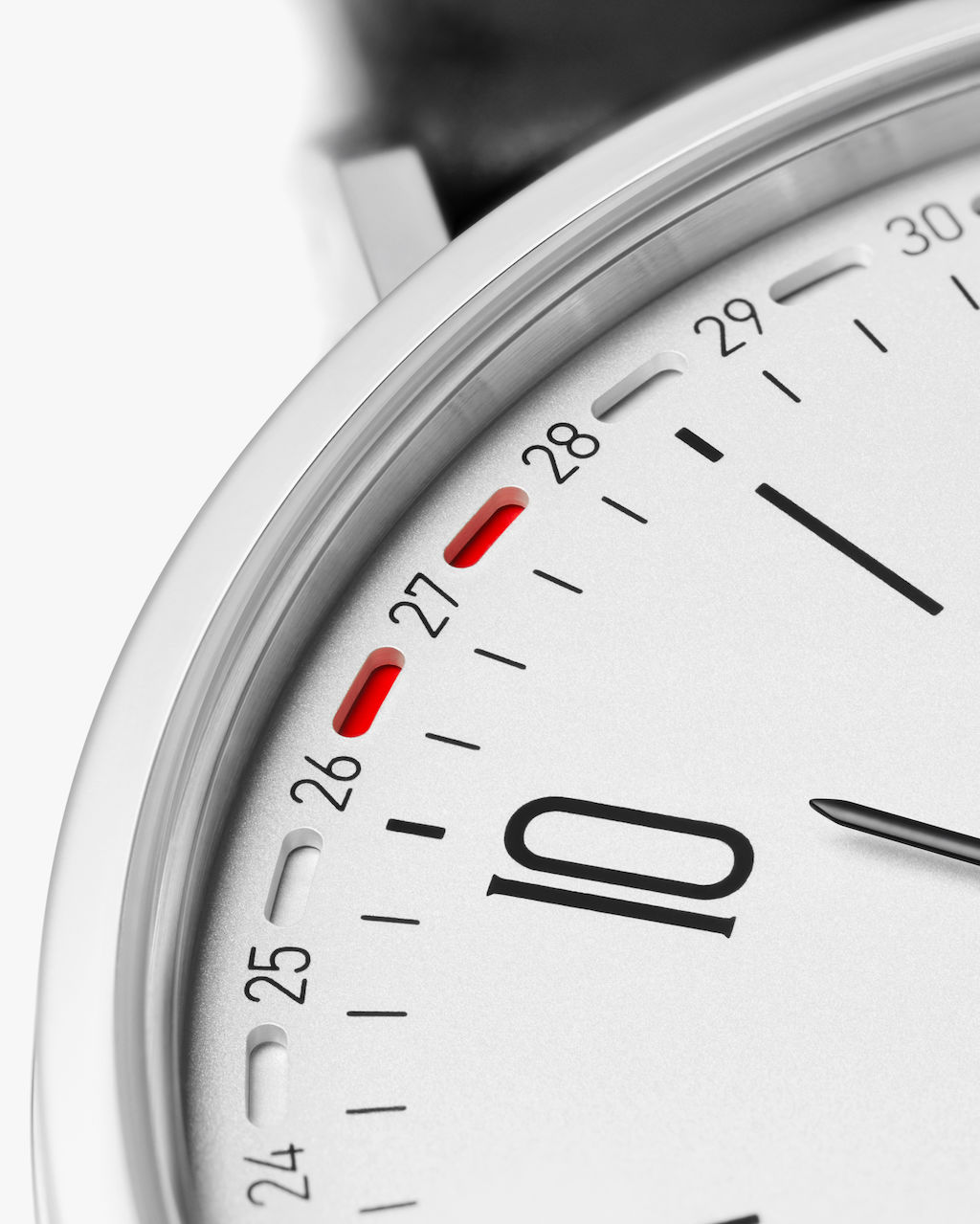 Highly precise, playful. Tangente with the new date circuit. This smart style of date display is entirely new, and is only available from NOMOS Glashütte. The beauty therein: This innovation on the watch's face elegantly showcases the watchmaking skill that lies behind the dial.
» Our classics have grown with this caliber—in terms of watchmaking as well.« Uwe Ahrendt, CEO NOMOS Glashütte
Models
Update: one movement, three watches, a date brand new times three
Technology
Newly developed, using cutting-edge production techniques, and highly precise
The new neomatik caliber: entirely redeveloped, from top to bottom, optimized for precision and longevity. The new date mechanism was designed to fit into a confined construction space. The result: a date watch for every day of a busy calendar.
The elegant neomatik date caliber (DUW 6101) is extremely slender: While the rotor, the date, and the mechanism itself would usually require a considerable amount of space, this movement measures a mere 3.6 millimeters in height—with maximum durability. As always at NOMOS Galshütte, this caliber is richly decorated with traditional polishes and special engravings.