The world's finest timepieces have been produced in Glashütte since 1845. High time, in other words, for a new special edition of Lambda from the NOMOS Atelier: Lambda—175 Years Watchmaking Glashütte, regulated according to chronometer standards. The limited edition special model honors the rich tradition of Glashütte handcraft and combines it with high-tech precision—fine watchmaking, now presented in a stainless steel case.
Detail
Reminiscent of a kinetic sculpture: Lambda in enamel-white, -black, and -blue—each color is limited to 175 pieces.
Lambda combines fine watchmaking with modern, everyday wearability in a slender stainless steel case. All this makes Lambda an unmistakably unique item, a watch for life.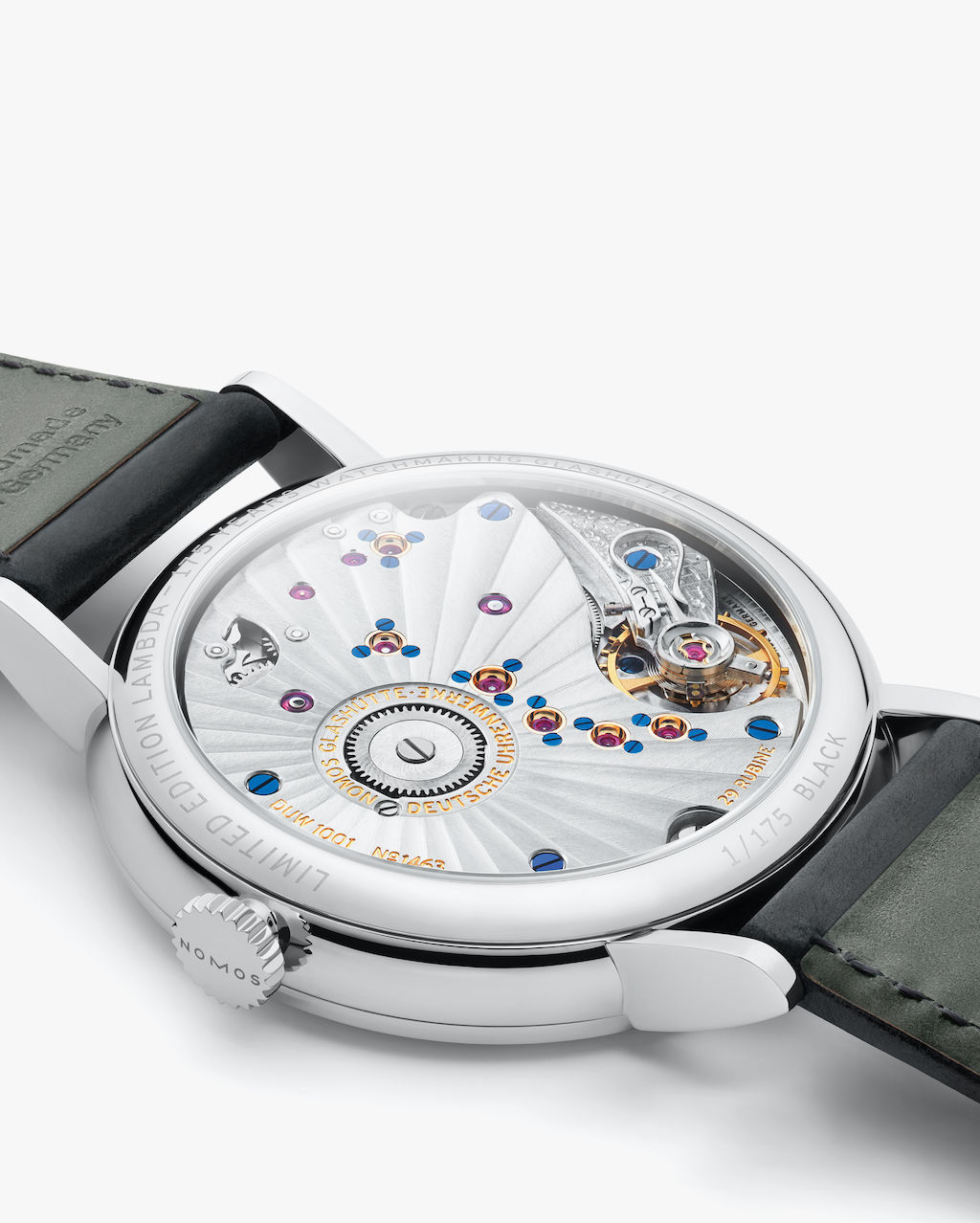 "Lovingly produced in Glashütte" is engraved by hand on the balance cock of in-house caliber DUW 1001, which is equipped with an exceptionally precise 84-hour power reserve complication. This is possible thanks to the particular design of the twin mainspring barrels.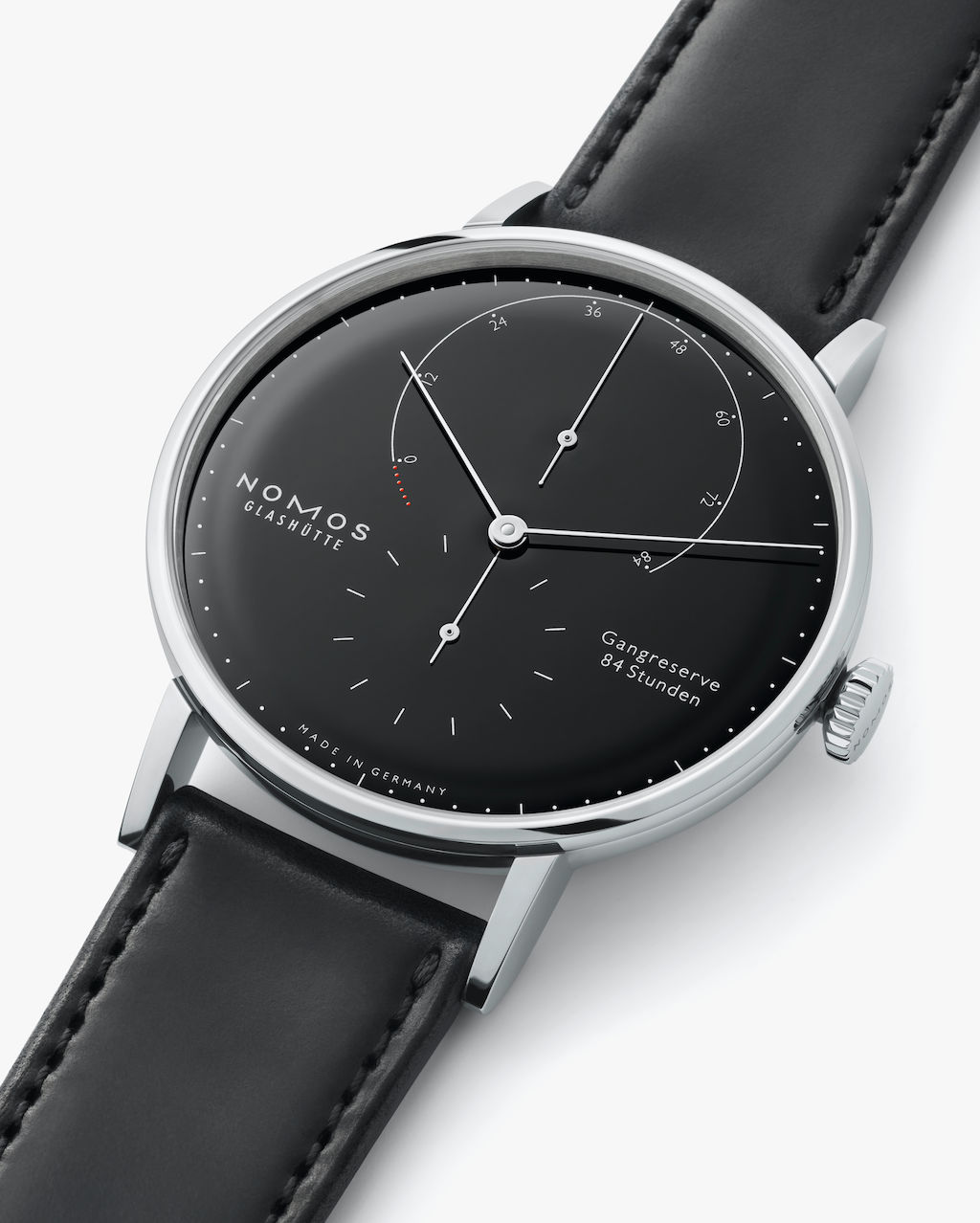 Inside, complex, opulent mechanics are at work, while the dial is finely balanced, as if floating: Lambda is a kinetic work of art. The 84-hour power reserve indicator tells you exactly when Lambda requires winding again.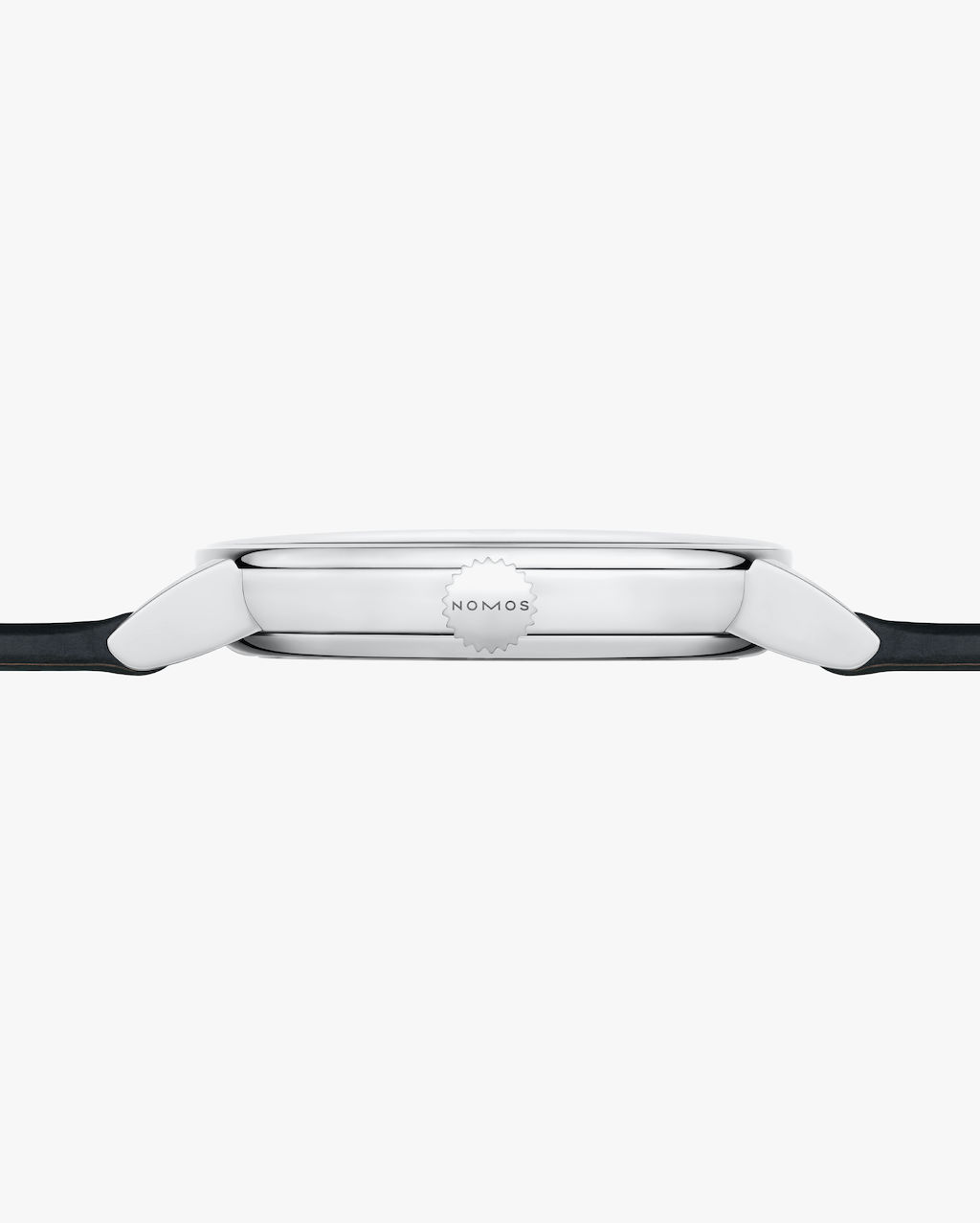 The elegant stainless steel case of Lambda has a diameter of 40.5 mm and a height of only 7 mm. The lugs follow the curved form of the case and transform the watch into a sculpture in itself.
175 Years Watchmaking Glashütte
Glashütte miracle movements
A masterpiece of German engineering and handcraft: NOMOS hand-wound caliber DUW 1001, regulated according to chronometer standards. The movement is constructed observing all the exacting criteria of Glashütte fine watchmaking and is produced in the NOMOS Atelier exclusively for Lambda. 29 jewels (six in polished and screwed gold chatons) ensure this watch functions without interruption, the twin mainspring barrels enable a power reserve of 84 hours. Swan neck fine adjustment, NOMOS fine sunbeam polishing, the hand-engraved balance cock, and the hand-beveled edges make this movement a work of art.
They belong to the best that has ever come out of Glashütte: haute horlogerie watches from NOMOS Glashütte—each one an example of fine watchmaking of the highest quality.
Glashütte miracle movements