The Bauhaus movement will turn 100 years old in 2019. To celebrate the occasion, NOMOS' iconic Tangente model is now available as a special edition: three different colors times three, each limited to 100 pieces—and with a 100th anniversary discount. Inspired by the color theory of the design school, these dials feature a ring of blue, yellow, or red on a background the color of sketch paper.
A century of Bauhaus in detail
Simply straightforward

There are three sizes: 33, 35, or 38 millimeters. The hands of all the Tangente models trace a circle of blue, yellow, or red on a background the color of sketch paper. The NOMOS designers have taken a look at the sketchbooks of the Bauhaus masters and made the basic principle of a watch visible. Namely that time is depicted by a circle. Nothing else.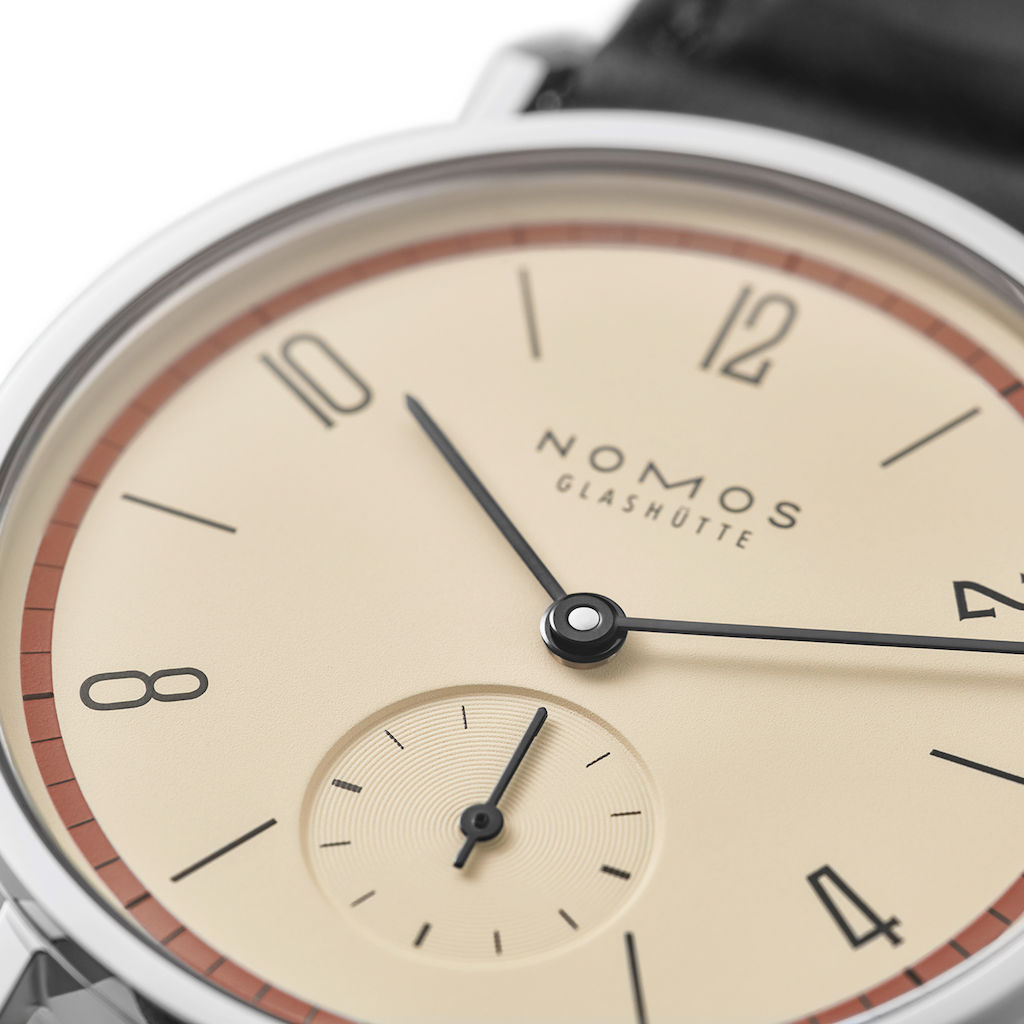 Clear lines, square angles, the famous typography: At NOMOS Glashütte, form always follows function—including here, in this limited edition.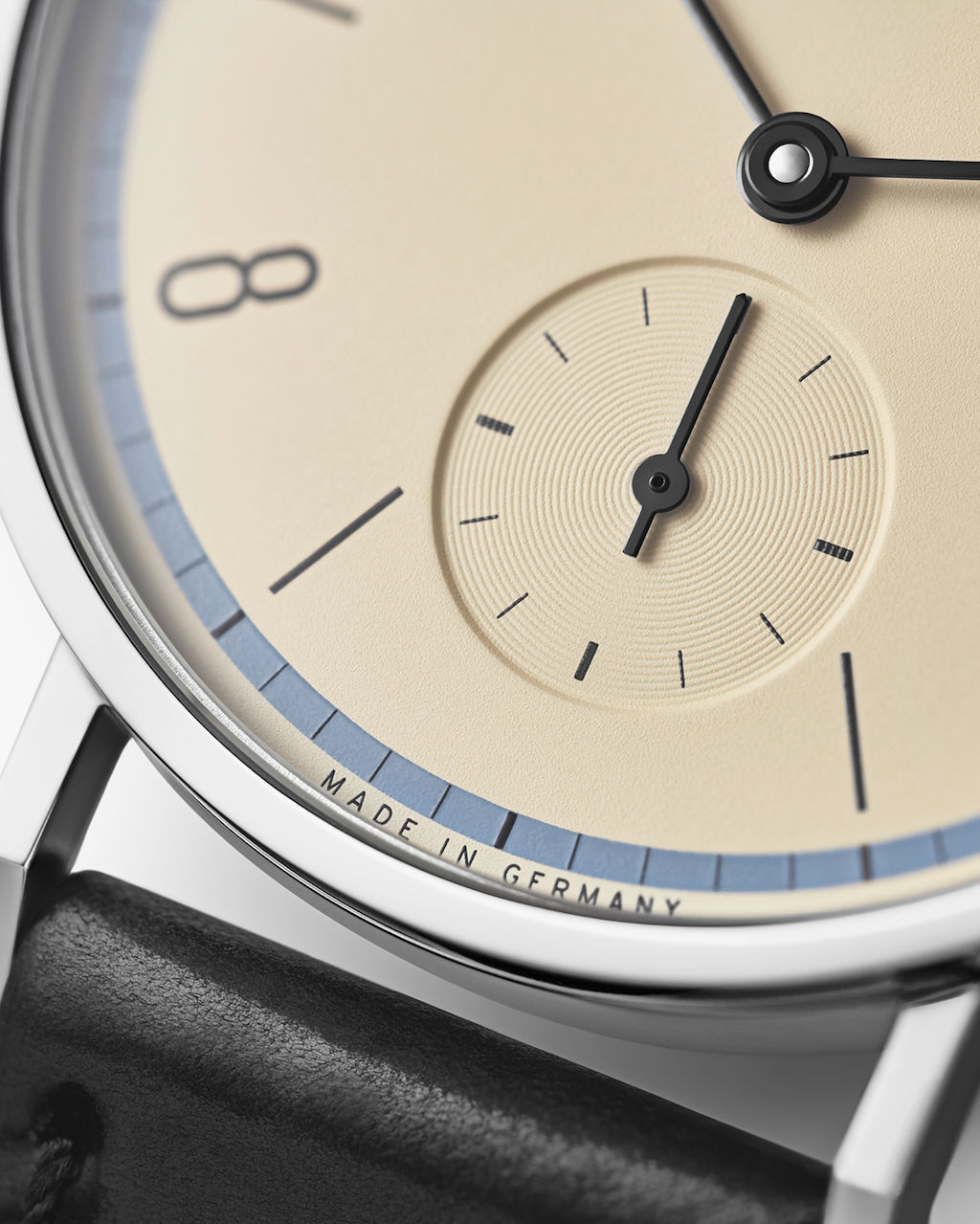 This Bauhaus special edition also represents "Made in Germany" at its best—and Bauhaus for today; straightforward, functional, and simply beautiful.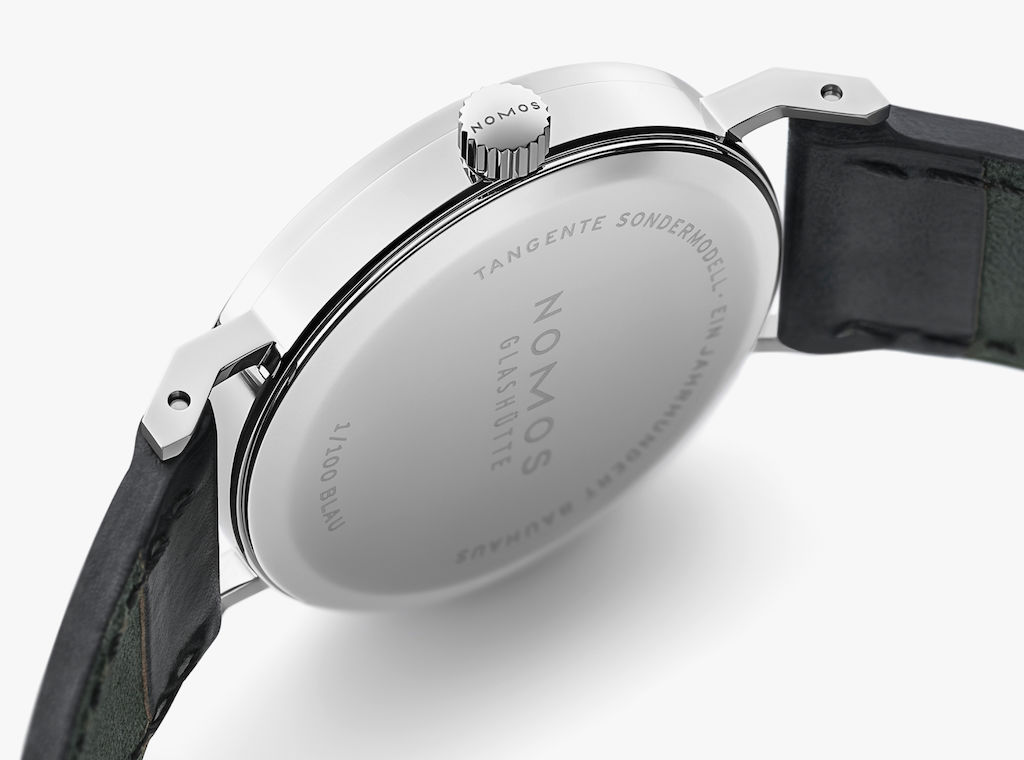 » clean-cut, multi-award-winning Bauhaus style « Mr. Porter on Tangente (07/18)
Models
Limited edition Tangente: three times three sizes in blue, red, and yellow.
Reduced to the essentials
A century of Bauhaus with NOMOS Glashütte
Technology
NOMOS' manual winding caliber Alpha, handcrafted in Glashütte—and safely encased under a stainless steel back with a special limited-edition engraving.
This limited edition Tangente is powered by traditional mechanics: NOMOS' hand-wound Alpha caliber. At only 2.6 millimeters in height, it is exceptionally accurate, reliable, and adjusted in six positions.
We could tell you many things. Which is why you will find here a selection of the media coverage NOMOS Glashütte and our watches have received.