Baselworld, the international watch and jewelry show, is taking place in Basel. And, of course, we're presenting our new releases there this year too. 2019 brings more than just sporty watches for men—we have smaller, particularly elegant watches for women as well: duo.
Like Tangente Sport and Club Sport, these four new duo watches are based on classic NOMOS models; alongside Tangente, Orion, Ludwig, and Tetra too. We have taken Bauhaus to a new level with these hand-wound watches—as we reduced their design even further. They feature only two hands (hence "duo"), meaning they only count the minutes and hours, leaving the dial more refined than ever before.
In light of this, we allowed ourselves to add a little something special to the two remaining hands: Both of them gleam with gold, as do Orion's indexes. This means they coordinate perfectly with any type of jewelry. If you're thinking "two-tone," you're right; it's a classic combination. But these watches are two-tone with a modern spin—just how the members of the Bauhaus movement would have liked it.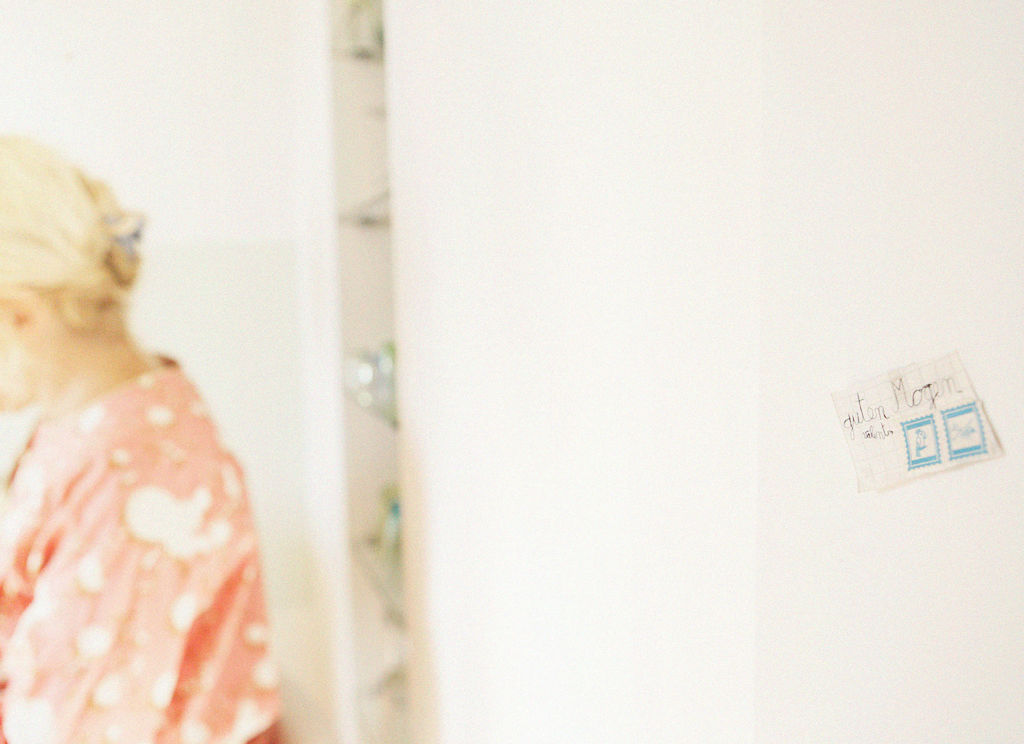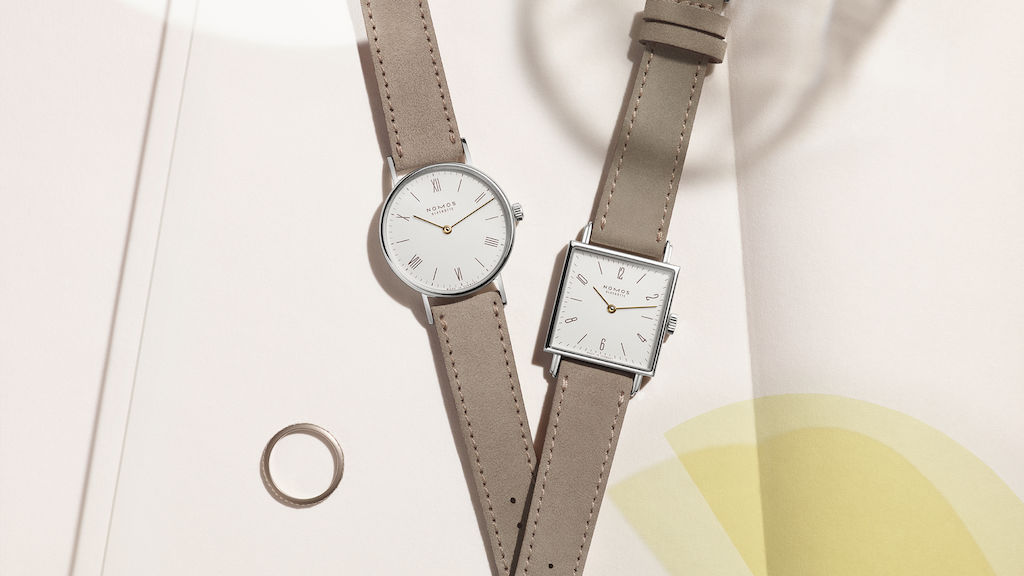 How to make any day special—even a Monday? With a gift, of course! Left: Someone who definitely deserves one of these watches. Right: Ludwig and Tetra duo from the Glashütte watchmaking company; stylish and unmistakably precise small watches with the most reduced dial from NOMOS.
What's more: Since the costly process of carving out the sub-seconds dial is no longer necessary, these watches—fitted with an adapted version of our Alpha caliber, Alpha.2—come at an incredible price. And this despite the fact that they are fine watches from Glashütte, and just as precise as ever.
This makes them wonderful gifts on Mother's Day, birthdays, weddings, or even just an ordinary Monday. The stainless steel back also has room for a personalized engraving. We could write something like "Forever!" or "Wow!" for you on there—and still have space for around 80 more characters. You can try it out and see what the back of Orion 33 duo would look like with your own message here.
PUBLICATION DATE: March 2019
TEXT: NOMOS Glashütte
IMAGES: 1. NOMOS Glashütte/Holger Wens, 2. NOMOS Glashütte/Benjakon, 3. NOMOS Glashütte/Kate Jackling/Sarah Illenberger