The renowned author Gary Shteyngart has released a new book, Lake Success, in which watches feature prominently. He found some time during his recent European book tour to stop by NOMOS Glashütte, take a look at our latest watches, and enjoy some cake. Here's what he told us:
Mr. Shteyngart, what exactly is a watch geek?
Gary Shteyngart: A watch geek is a person with an unhealthy love of watches that cannot be satiated by anything else. Watch geeks can be offered money, fame, and fortune—but for them, a well-engraved balance cock is still more important.
In one of Germany's major national newspapers, the Süddeutsche Zeitung, you recently said that you're a little embarrassed by your watch obsession. Would you prefer not to talk about it?
G.S.: There's so often a connotation that watches and wealth go together, because many watch brands focus on marking themselves as something that shows other people that you've made it.
But when I go to parties in New York and see somebody wearing a NOMOS watch, I know that they're not a schmuck. I'm working on adapting Lake Success as a television series for HBO at the moment and recently met a big producer for lunch. We were sitting there and realized at some point that we were both wearing NOMOS watches. It was an "oh my god, you know NOMOS!" moment.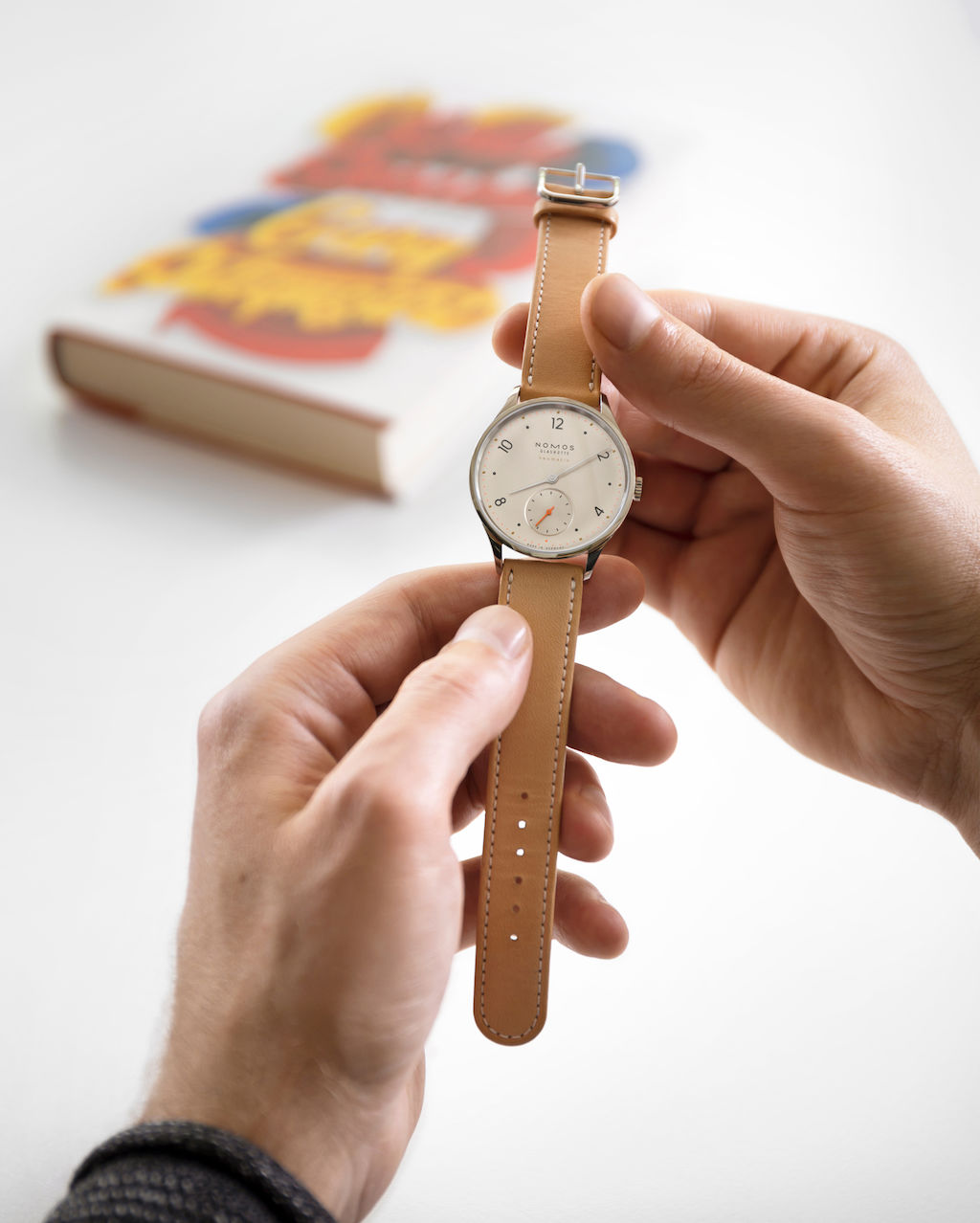 How do watches and literature intersect?
G.S.: I think creating a watch requires talent, vision, imagination, mastery, and more importantly, patience. All of those things go into writing a book too; it takes craft.
Could you tell us more about your personal watch collection?
G.S.: It's divided into two sections, and the larger part is dress watches. My Minimatik, is one of them —and in fact, it was the second watch that I ever bought, right after the Max Bill. I liked it because it felt very unisex with its champagne coloring.
How does Glashütte seem to an American, an intellectual from New York, such as yourself?
G.S.: As I grew up in the Soviet Union, Glashütte wasn't hard for me to imagine. The first thing I saw when I got there was a bunch of old pensioners trying to buy chickens. And it was like in Russia all the time—except that we couldn't afford chickens! So, for me, it was like going back in time. Which is weird because Glashütte produces some of the best watches in the world. But then again, there's nowhere to eat in Glashütte, outside of the cafeterias of the major watch manufacturers.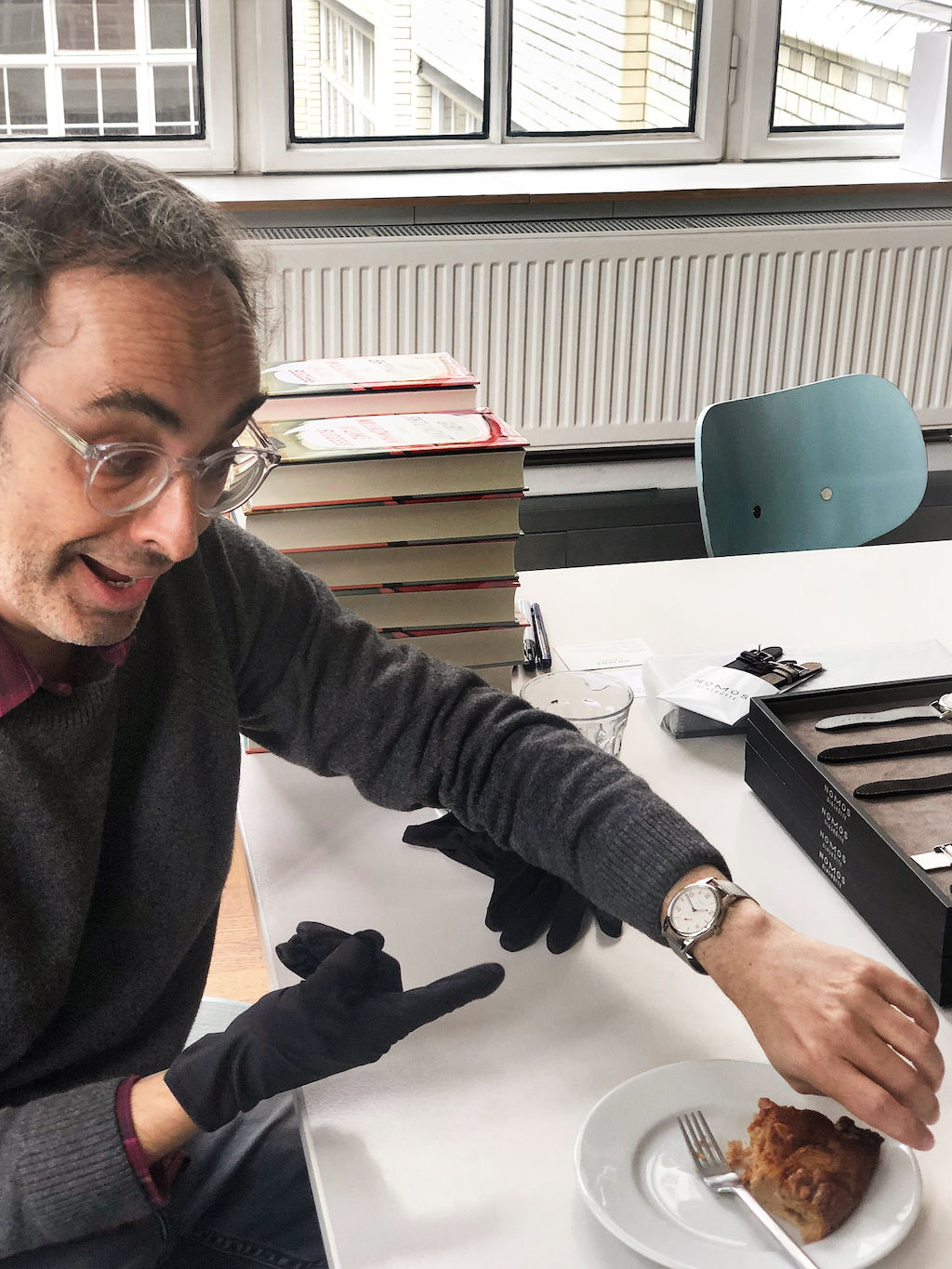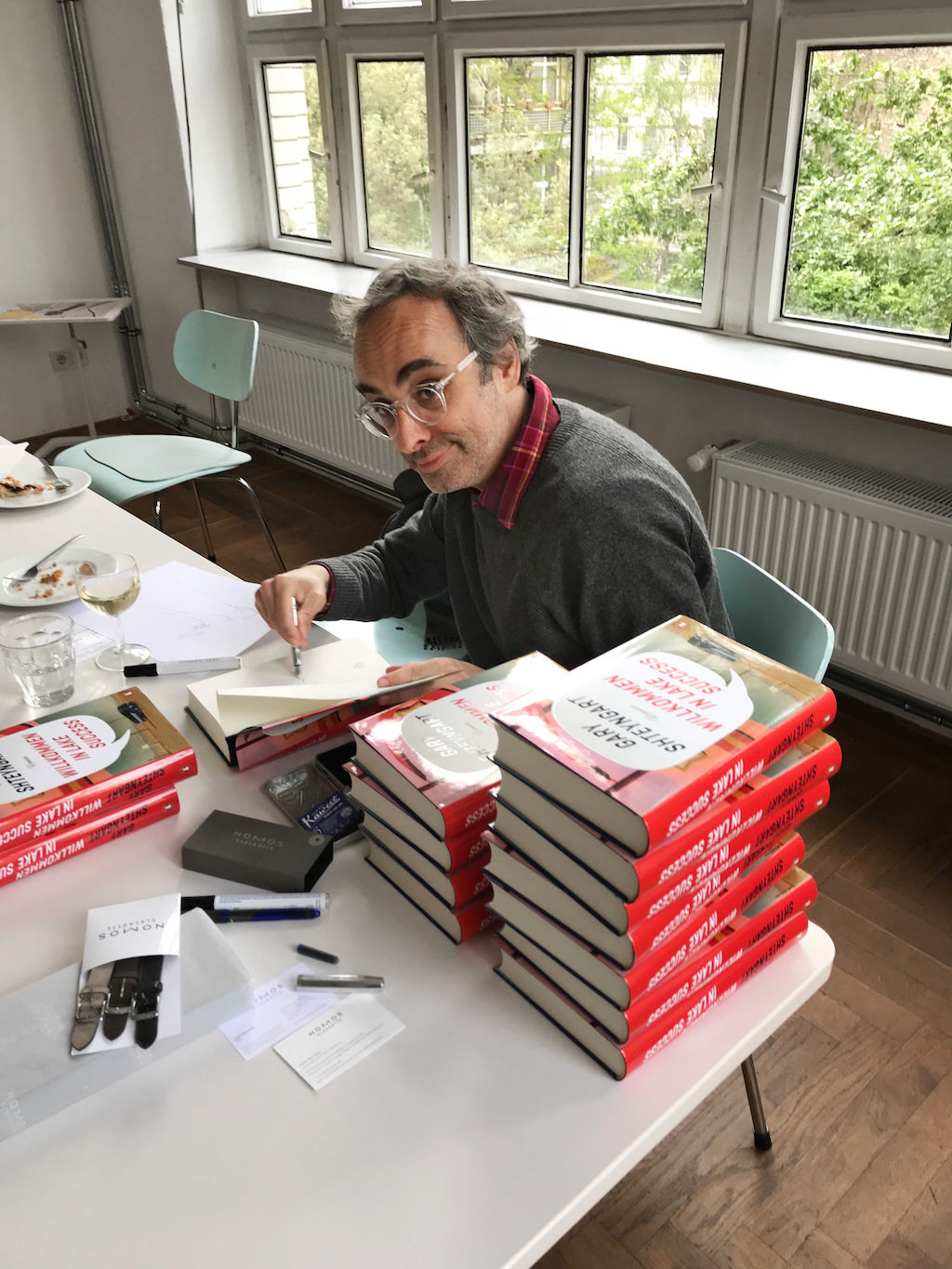 How does it feel to get a glimpse of the new watches you've seen today?
G.S.: It's great! These new watches are just wonderful. NOMOS is going in a lot of different directions and I love that. There's something for the "chicken-wristed" individual like myself, and I think the new duo collection is spectacular.
But I also like the new bracelet—and the new Club Campus neomatik is delicious. So many watch nerds in New York have been asking me about the bracelet and I can now tell them, as the unofficial ambassador of Glashütte: "It's good, you can wear it!"
PUBLICATION DATE: May 2019
TEXT: NOMOS Glashütte
IMAGES: 1. HODINKEE/Will Holloway, 2-4. NOMOS Glashütte