The artist Matthias Garff is renowned for his butterfly boxes. Now he has added some NOMOS watches to his collection—the classics Orion, Tangente, Tetra, and Ludwig to be precise. He says, "I see similarities in the details: Insects are perfect mechanisms, almost as exact as watches."
Garff's creatures are created from found objects: candy wrappers, for example, are used for butterfly wings, bottle tops for a beetle's body, pieces of insulated cable become tiny legs. Lifeless trash becomes beautiful and full of life, transforming into butterflies, grasshoppers, and dragonflies. But the only sound—as quiet as it is—comes from the mechanical movement of the watches. It is art in more ways than one; fine timepieces crafted according to the traditions of Glashütte watchmaking, and framed works of art too.
Garff's insect boxes reference the cabinets of curiosities that were en vogue in the 16th century, where people would collect a diverse array of objects: Golden jewelry, taxidermized animals, exotic finds, porcelain, and timepieces as well. As was the case then, the objects in Garff's boxes become more beautiful the longer and more closely they are examined. This applies to the small creatures created from found objects and the handcrafted watches alike. Arranged behind glass, kept safe for the years to come, they are timelessly beautiful.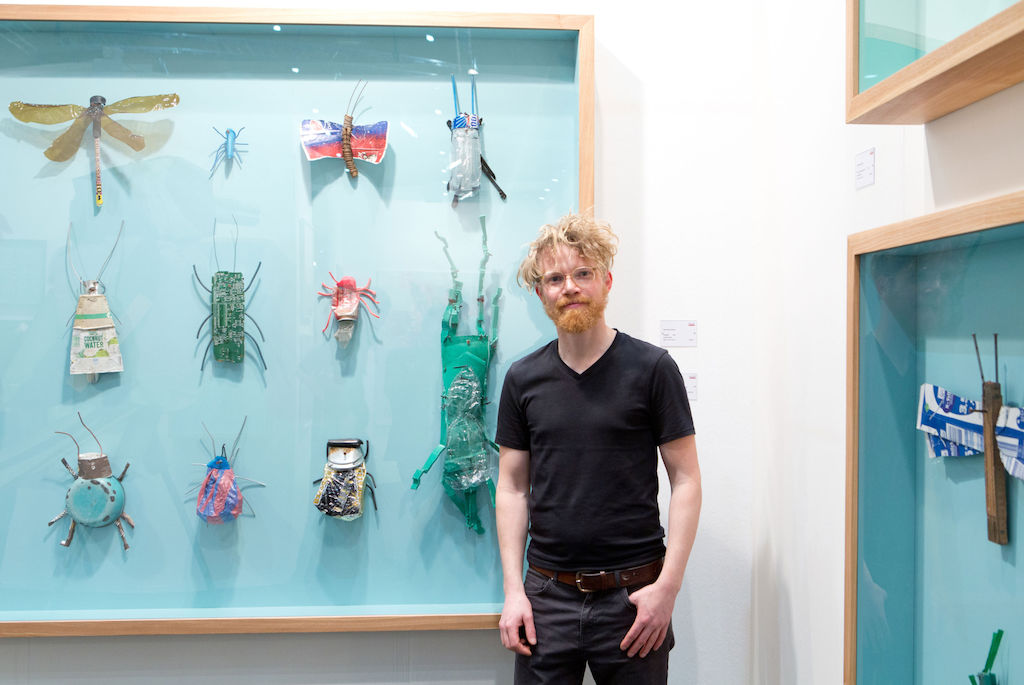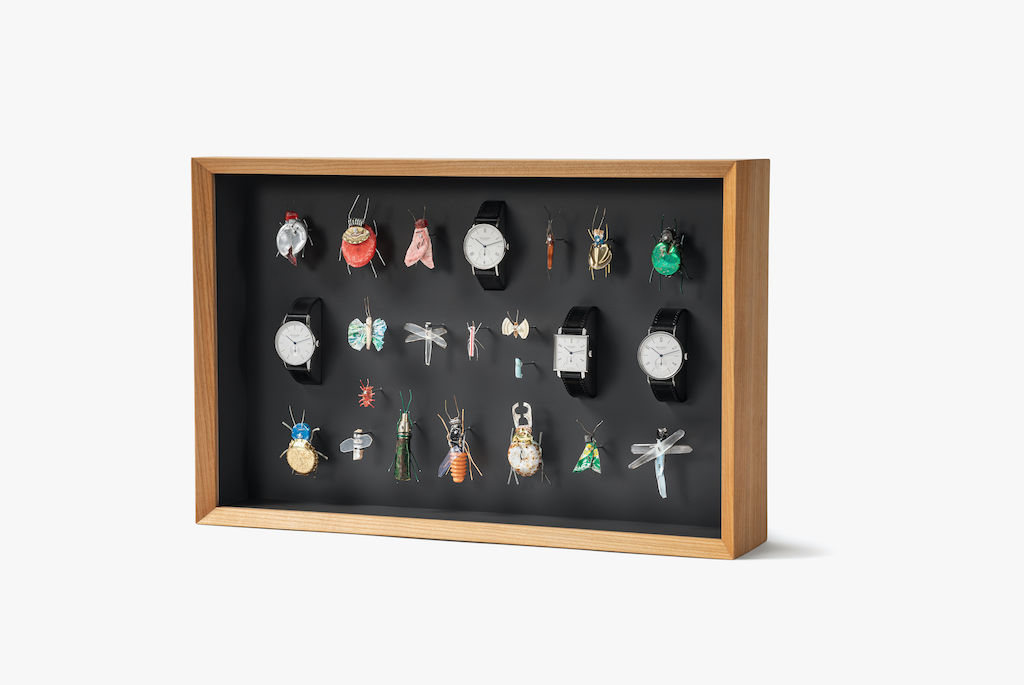 Matthias Garff, born in 1986 in Solothurn, Switzerland, lives and works in Leipzig. Numerous solo exhibitions, awards, and acquisitions by major collections have established his reputation in the art world in recent years, with his insect collections attracting particular acclaim.
PUBLICATION: June 2020
TEXT: NOMOS Glashütte
IMAGES: 1. & 3. NOMOS Glashütte/Markus Bachmann, 2. Matthias Garff