No frills: Even today, Bauhaus represents an alternative vision of modernity. It is a logical continuation of what the Deutscher Werkbund (German Association of Craftsmen) or the Shakers had envisioned. Both movements focused on reducing design to the essentials—and on refining the elements that remained to their very best.
Tangente is the most renowned NOMOS model, and often described as a "Bauhaus watch." In honor of the 100th birthday of the design movement, NOMOS Glashütte has produced several limited-edition versions of Tangente—with a design flourish typical to Bauhaus: a circle around the dial in the primary colors of yellow, red, or blue. As Paul Klee famously said: "Art does not reproduce the visible; rather, it makes visible." And in this way, the colorful circle on an otherwise beige dial highlights the watch's core function; namely, to tell the time. The series of 900 limited-edition timepieces, Tangente—a century of Bauhaus, quickly sold out even before the start of the official anniversary year.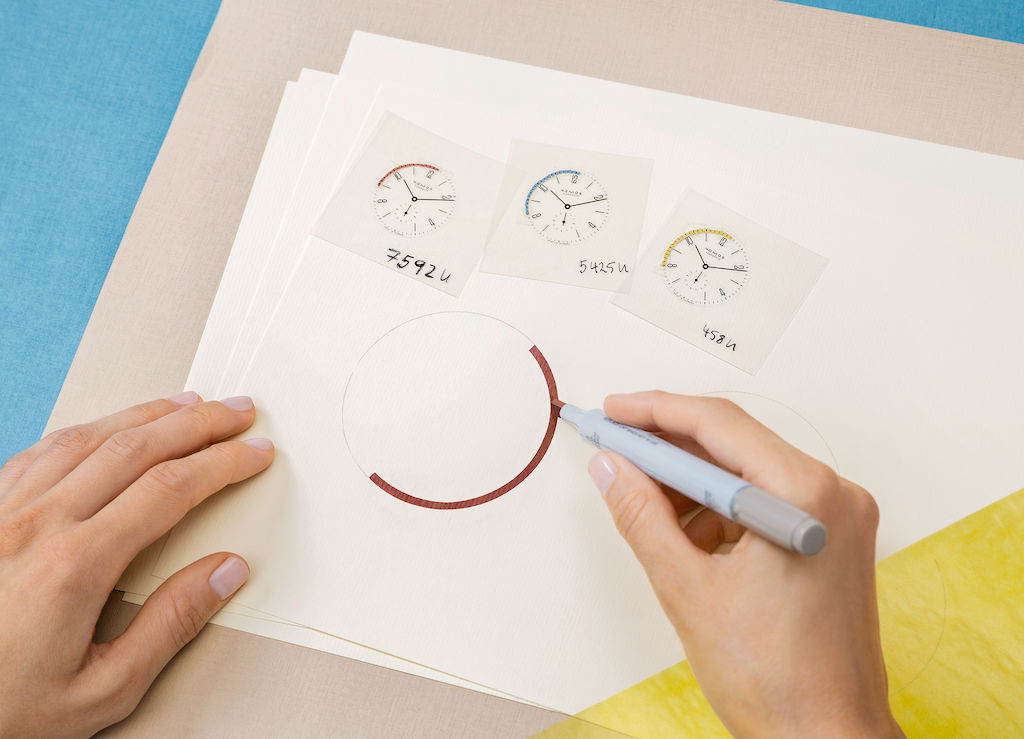 We have the feeling that Tangente has forever been called a "Bauhaus watch." Did you know: It was in 1991, not 1919, that this timepiece was designed. Still, the principles of Bauhaus and the Deutscher Werkbund still determine how we make watches at NOMOS Glashütte to this day.
Straightforward design and high-quality materials, which were two characteristics typical of the Bauhaus movement, are also essential to our work. We believe that these values help us to create outstanding products "Made in Germany." Our vision of luxury is far removed from the ostentatious, opulent, and inaccessible vision found elsewhere. At NOMOS Glashütte, less is more—but each and every detail needs to be perfect.
The Second World War and Nazi regime brought Bauhaus to an end in Germany. The Ulm School of Design took up the mantle after the end of the war, producing a number of influencial designers and ideas—including Max Bill, Dieter Rams, and Peter Raacke. However, it was also short lived.
Nevertheless, it is a nice thought that Tangente would have appealed to those working in Dessau and Ulm, had this watch been around at the time. After all, their ideas have more influence on us and what we do today than we perhaps give them credit for.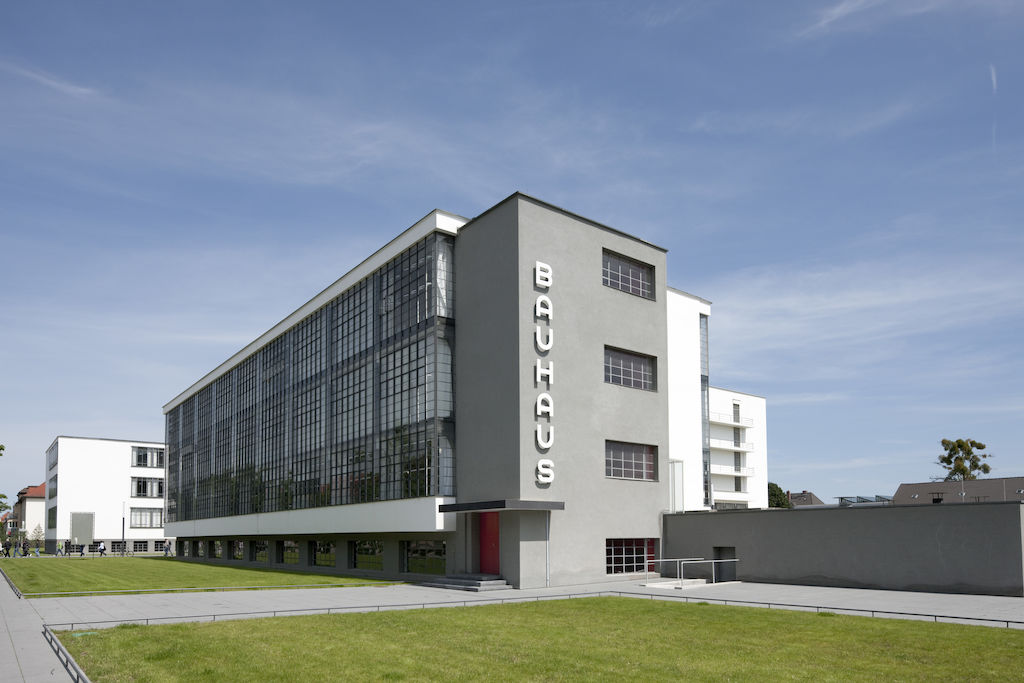 The Bauhaus building in Dessau: The building complex was designed by Walter Gropius as the site for the Bauhaus schools of art, design, architecture, and life. If we had one wish, it would be for this building to be in Glashütte.
PUBLICATION DATE: March 2019 

TEXT: NOMOS Glashütte 

IMAGES: 1. NOMOS Glashütte/Malte Bartjen, 2. NOMOS Glashütte/Markus Bachmann, 3. Stiftung Bauhaus Dessau © (Okochi, Tadashi) Pen Magazine, 2010