"Naughty but nice" is how Salman Rushdie described some rather calorific cookies as a young copywriter. The Petit Four series is only the latter: the NOMOS classic Tetra in four new colors, offering watchmaking delicacies for the most delicious wrists.
Petit Four in detail
Precision and Style

Four times color, four times thin: Beautiful watches that don't add any weight to slender wrists. That's because the NOMOS hand-wound caliber Alpha takes care of the essentials here. Highly precise, of course, and handcrafted in Glashütte.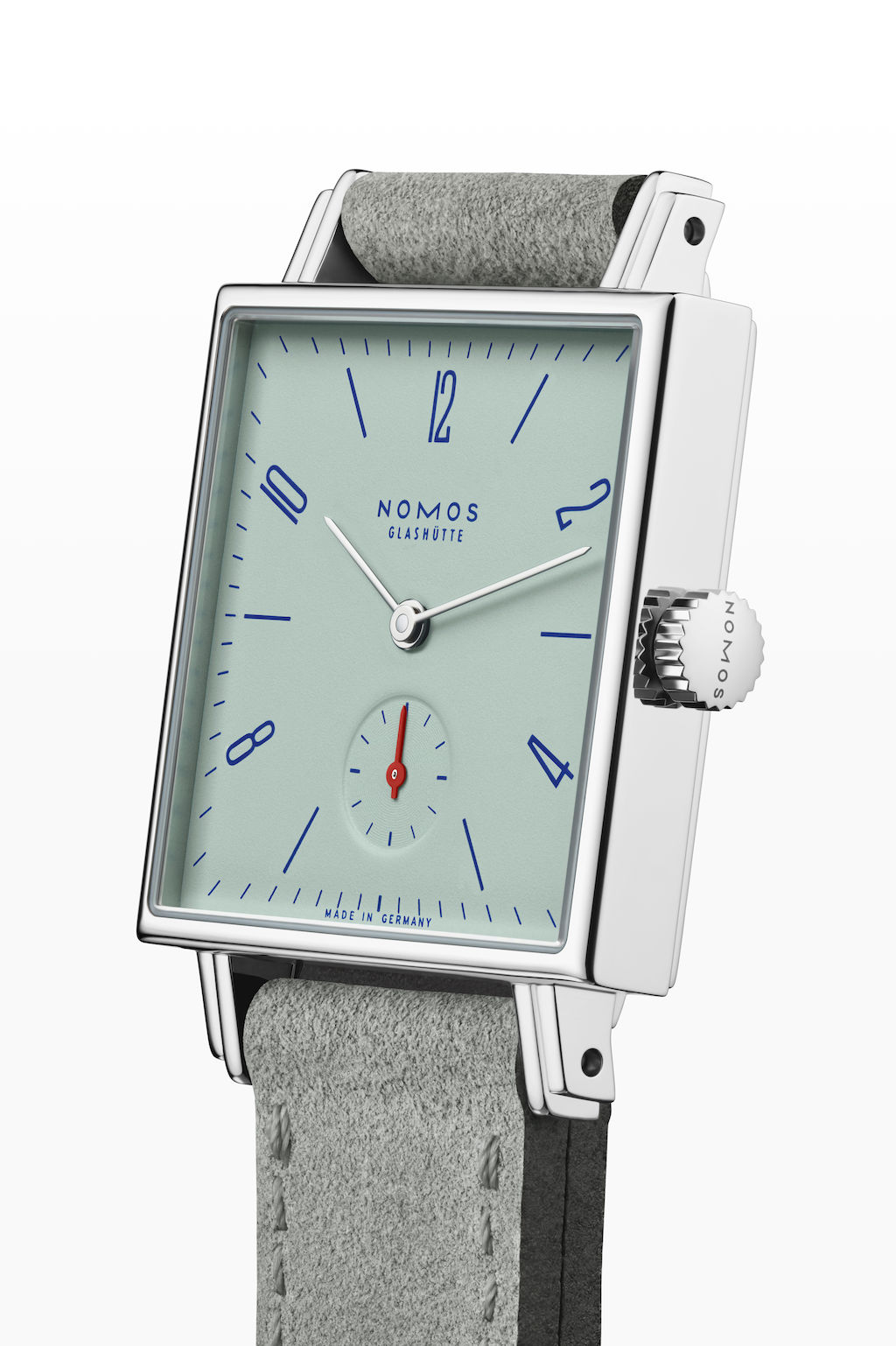 A watch like a small treasure chest. The dial sets the tone, while the hands add the perfect accent—delicate and finely balanced.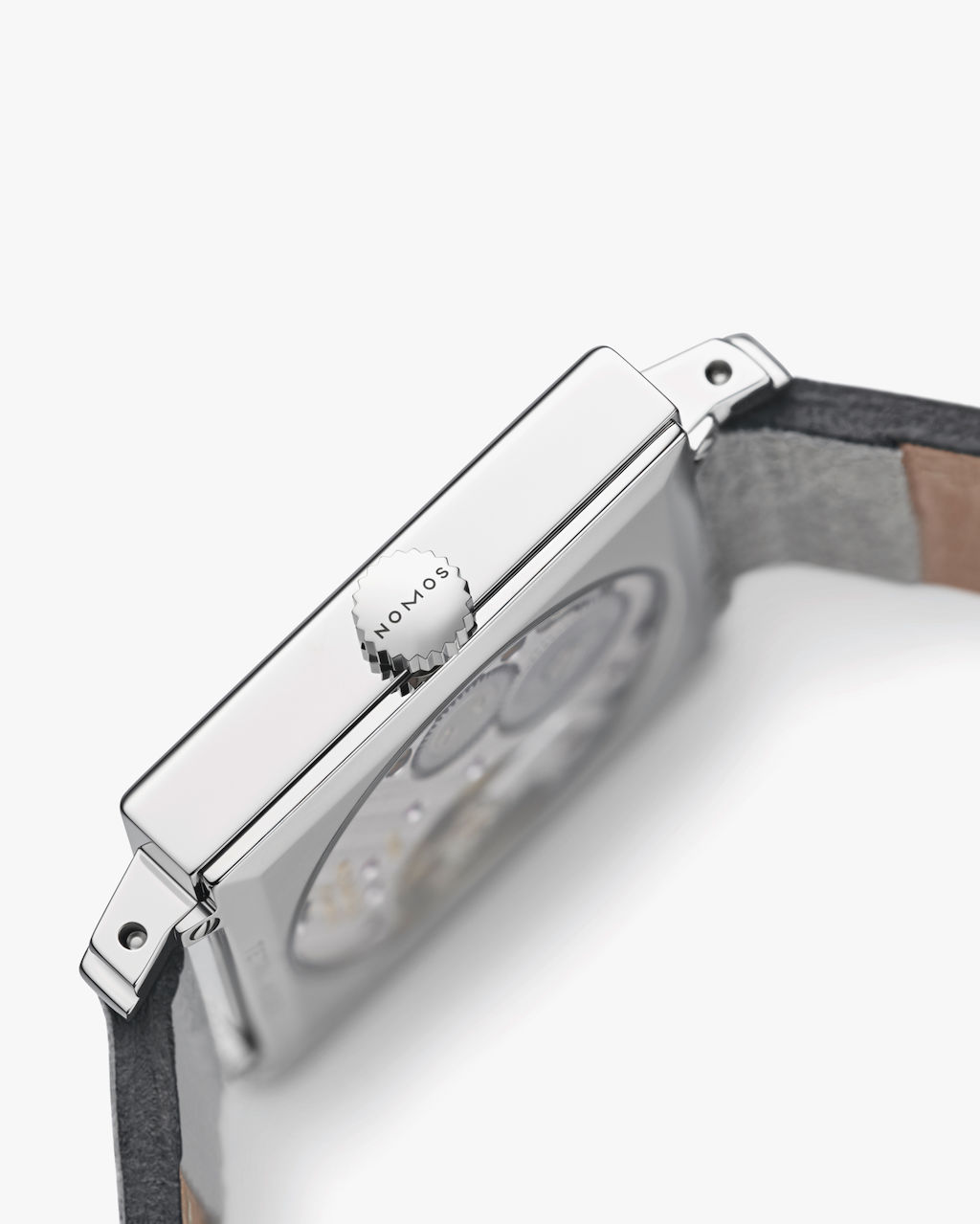 Tetra from its (other) sweet side: The NOMOS hand-wound caliber Alpha can be glimpsed through the sapphire crystal glass back—and has become a highly-praised classic in its own right.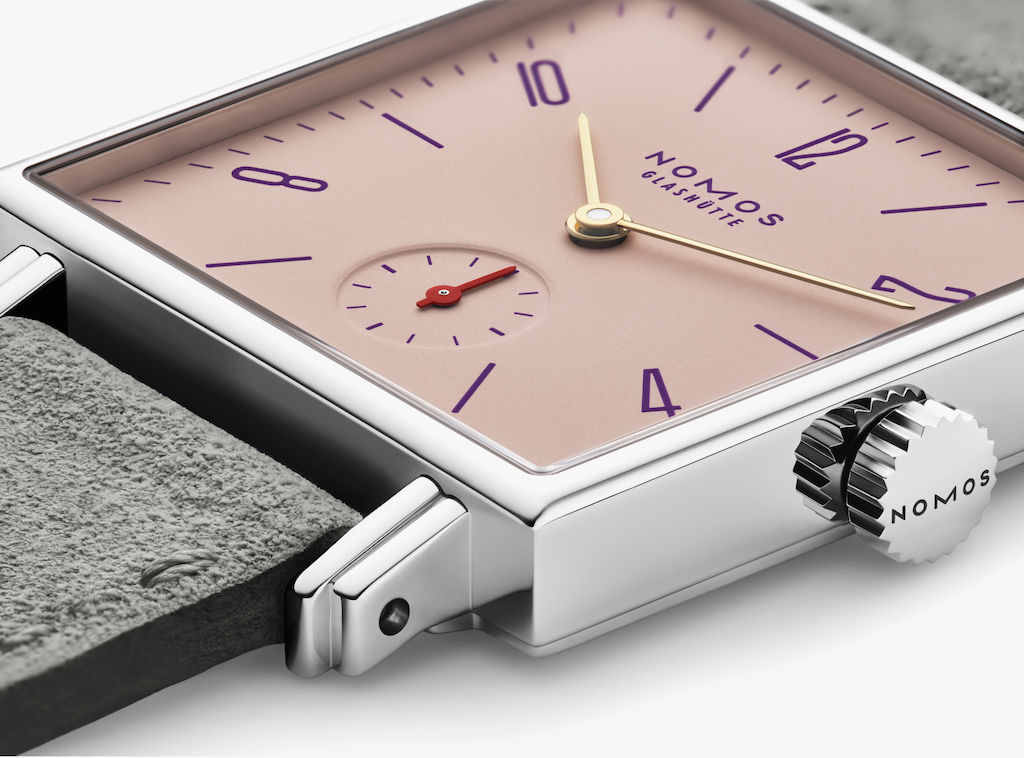 The colors are new in this series. But Tetra remains a classic—with refined features such as the double lugs, which allow for a slender strap.
» These watches make a delicious impression« Deployant, 03/18
Models
Grenadine, Pearl, Matcha, Azure. Delicious. And only for a limited time.
Technology
The NOMOS hand-wound caliber Alpha; the most produced movement in the Glashütte workshops.
A classic heart is at work within the four new versions of the NOMOS classic Tetra: the NOMOS hand-wound caliber Alpha. At just 2.6 millimeters in height, it is accurate, reliable, adjusted in six positions—and graced with typical features such as Glashütte ribbing and NOMOS perlage.