Fine automatic watches with a license to dive—called Aqua, because they work effortlessly under water too. Two core models, Ahoi and Club, in four colors, for men, women, and a busy everyday life. 16 watches that you never have to take off.
The Aqua watches in detail
From the beach to the theater: watches suitable for every occasion
Fine mechanical watchmaking, handcrafted in Glashütte, which you don't have to worry about: The extra water-resistant and robust cases from stainless steel and sapphire crystal glass ensure that active pursuits won't detract from the accuracy of these timepieces.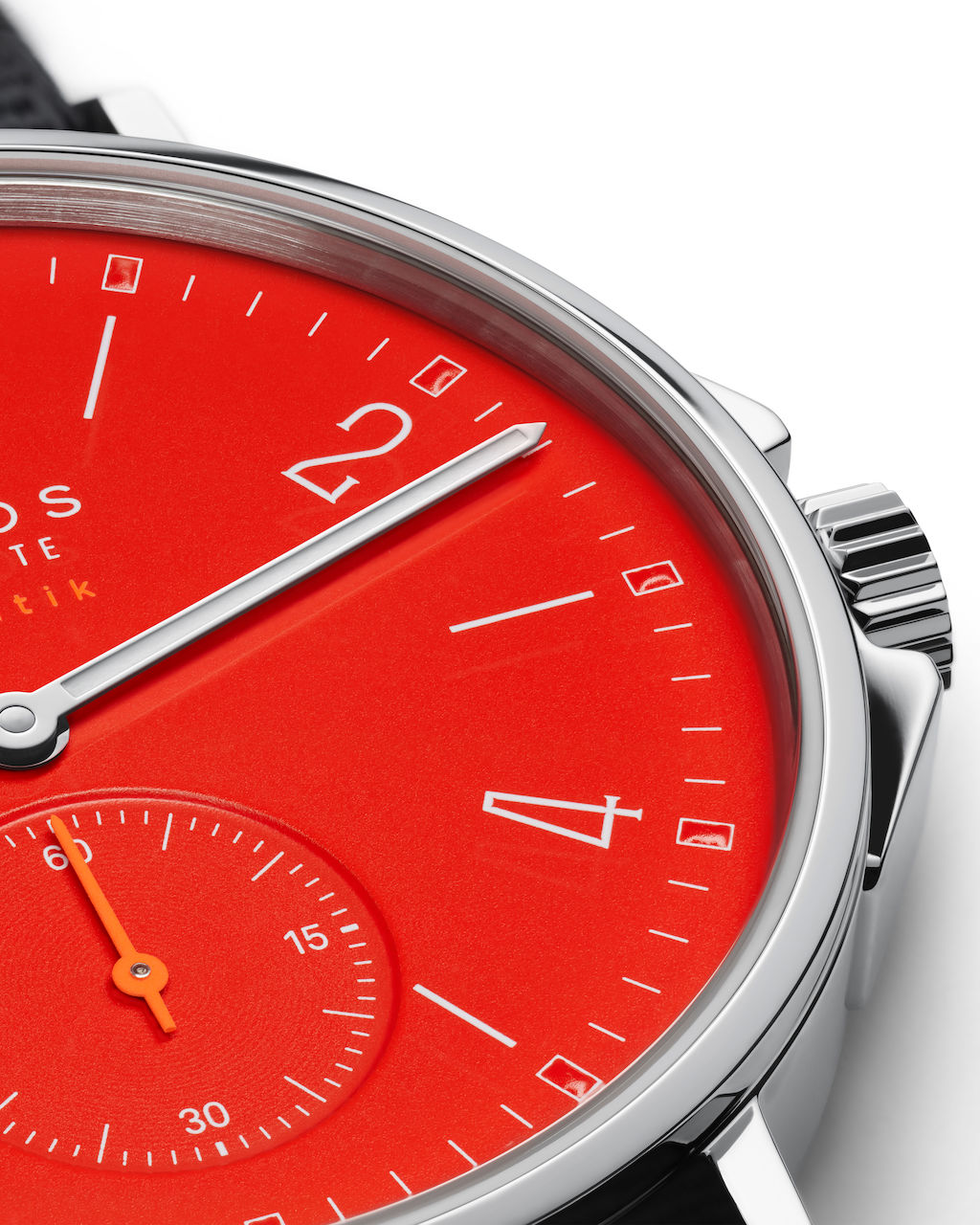 Sending a clear signal: in siren red or siren blue, silver white or Atlantic blue. We make these watches in four exciting colors.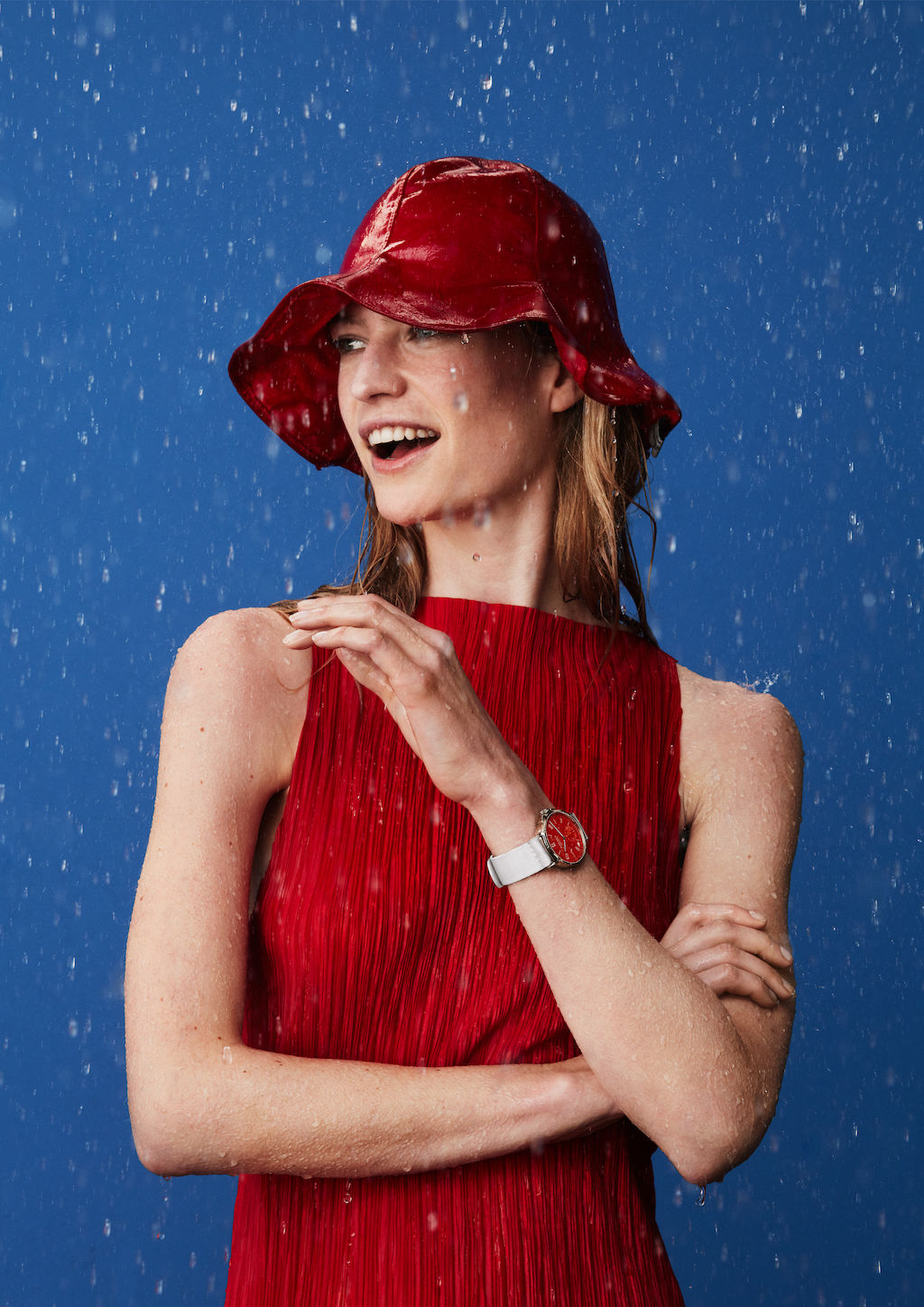 Ahoi is simply beautiful, and strikingly elegant. A robust sports fan—in water and on dry land, 24 hours, seven days a week.
You could hold one, maybe two elephants with it: The strap of NOMOS' watches for water is both refined and simply indestructable. It is tailor-made in France for NOMOS Glashütte, looks great, wears very comfortably, and offers outstanding reliability.
» The finest watchmaking craft, made as robust as can be« Arcade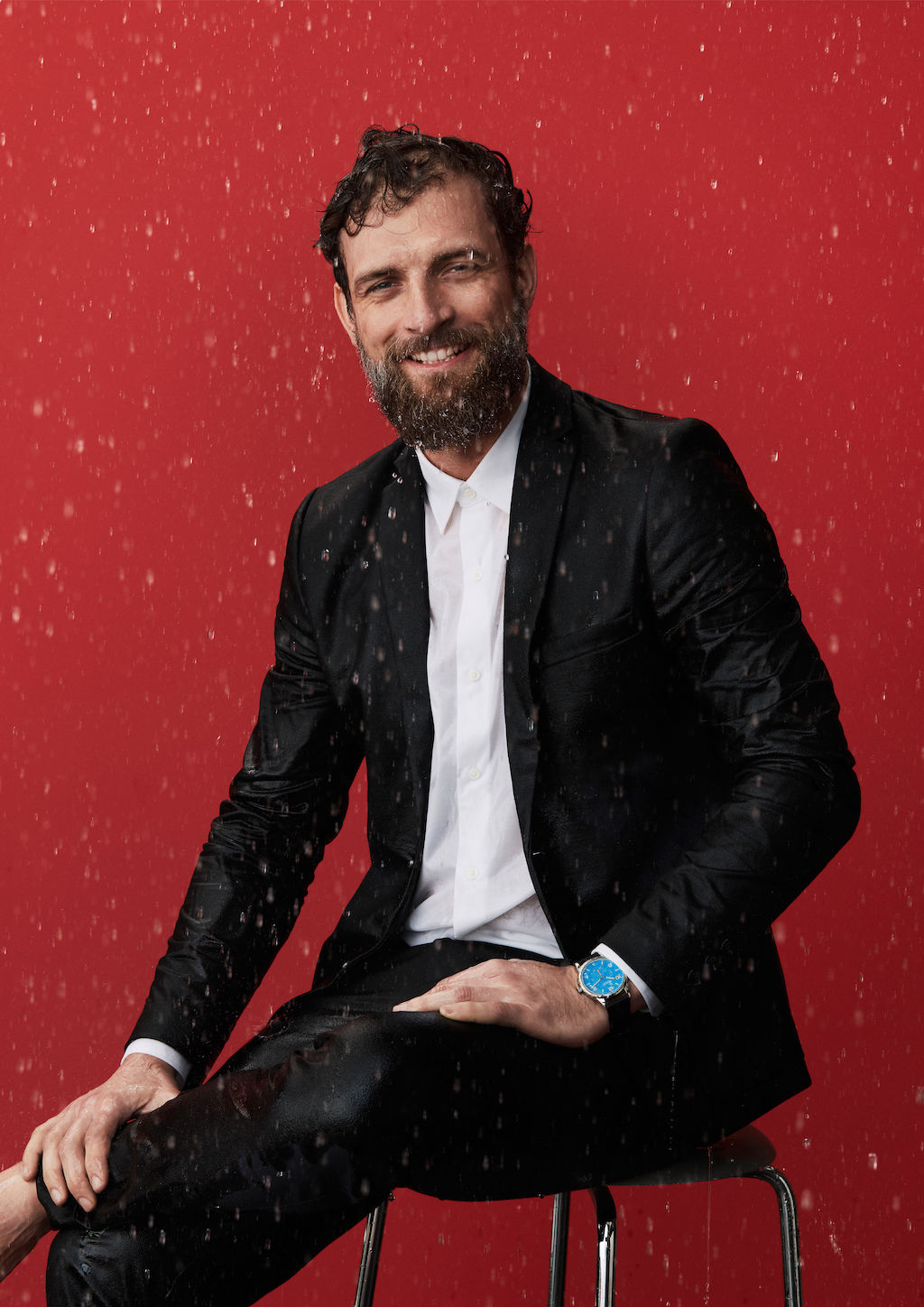 It always suits, looks just right, and can cope with anything. And its capabilities have been taken to a new level, since Club in the Aqua series is not only water resistant to 100 meters, but to 200 meters.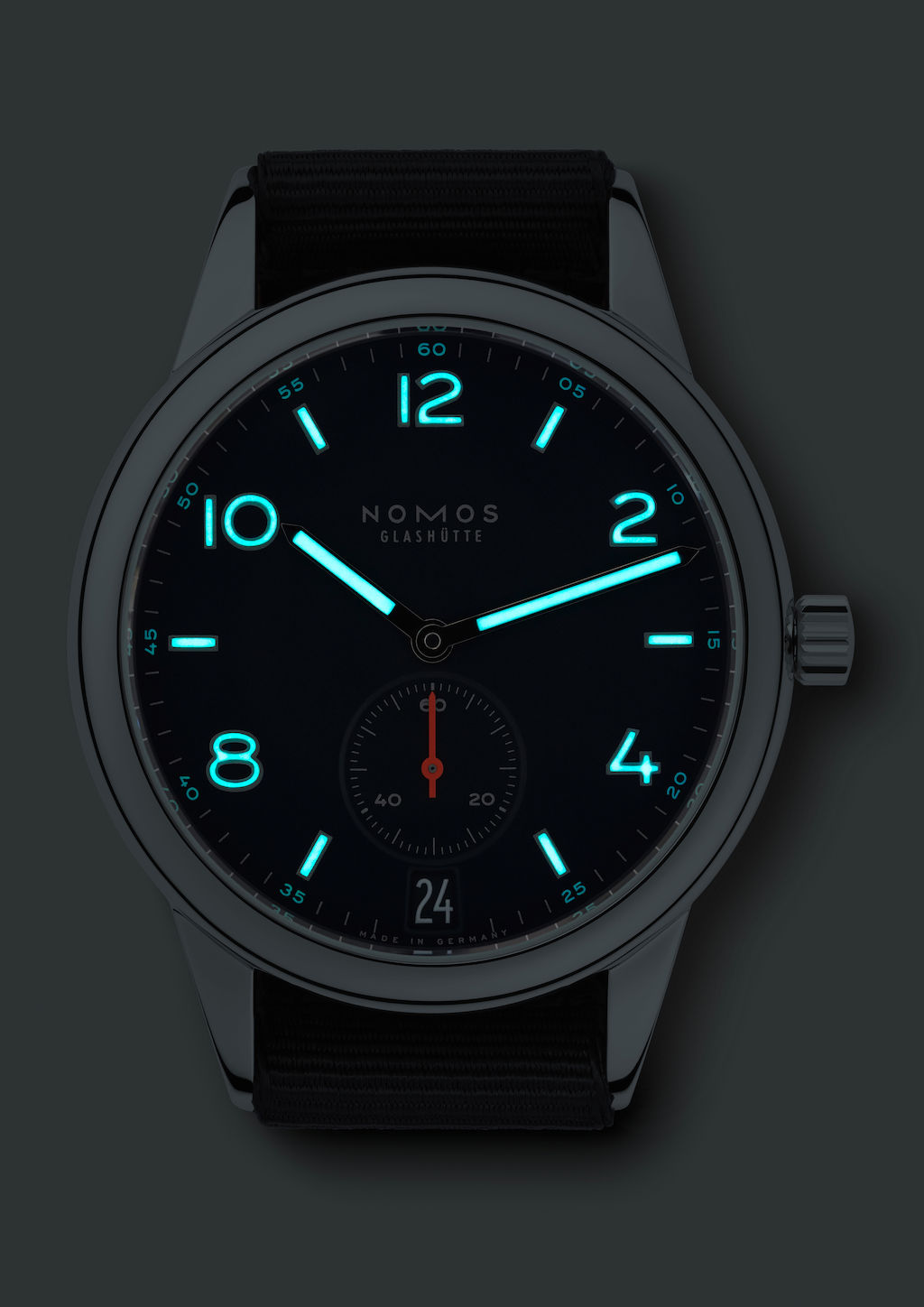 The Aqua series
16 options for smarter swimming
In-house-built movements
Automatically towards the future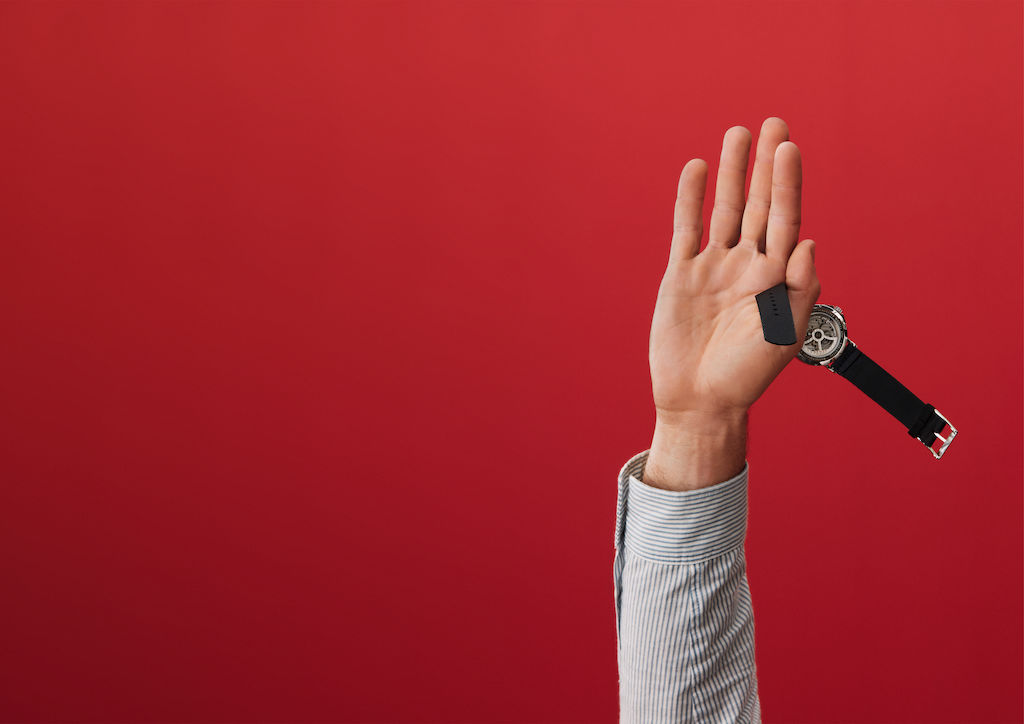 The watches of the Aqua series work automatically: A small movement of the wrist is enough to wind the caliber within. Alongside the NOMOS calibers DUW 5001 and DUW 5101 (with a date), some models are powered by the revolutionary caliber DUW 3001; it is just as precise, and yet ultra-thin. A wonderful achievement, and what makes the automatic versions of Ahoi and Club—in smaller diameters of 36 and 37 mm respectively—possible.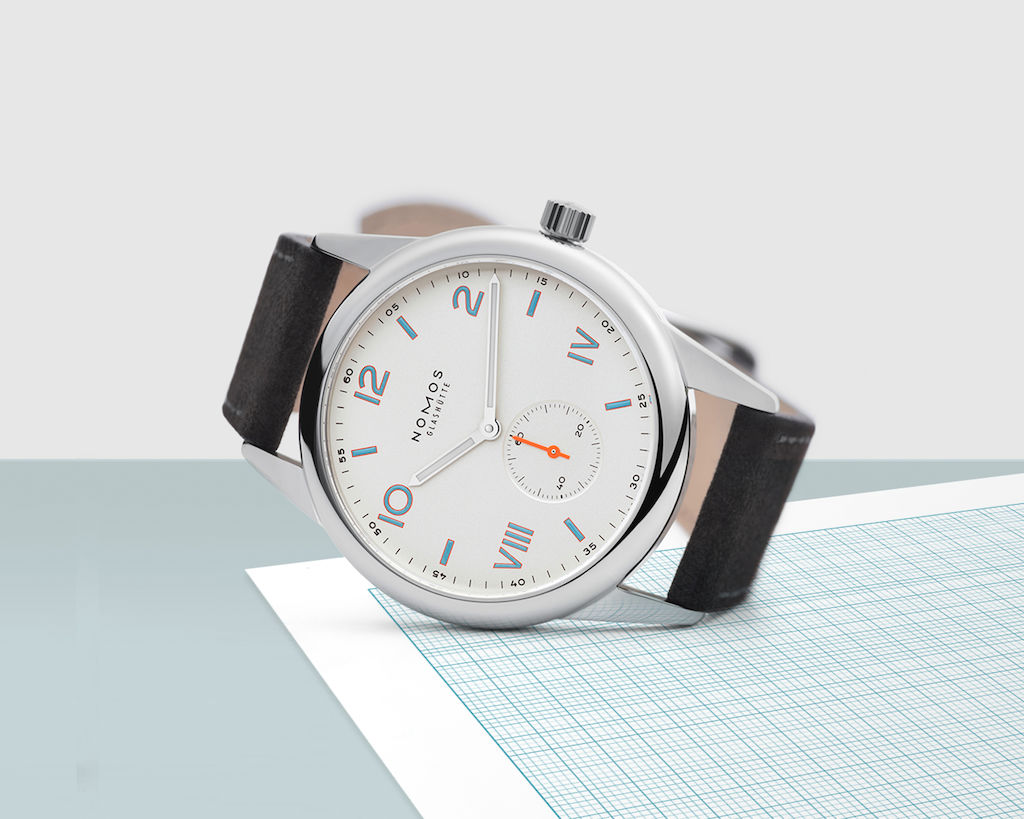 The Campus series
the graduates' Club, celebrating milestones in life
Discover now