They are ready to go diving, robust—and yet perfect for any smart occasion too: the 18 mechanical watches in the NOMOS Aqua series. Two core models, Ahoi and Club, come in five colors for men, women, and an active life. They are all automatic (what else?)
New releases
New in the Aqua series: Club and Ahoi neomatik in siren white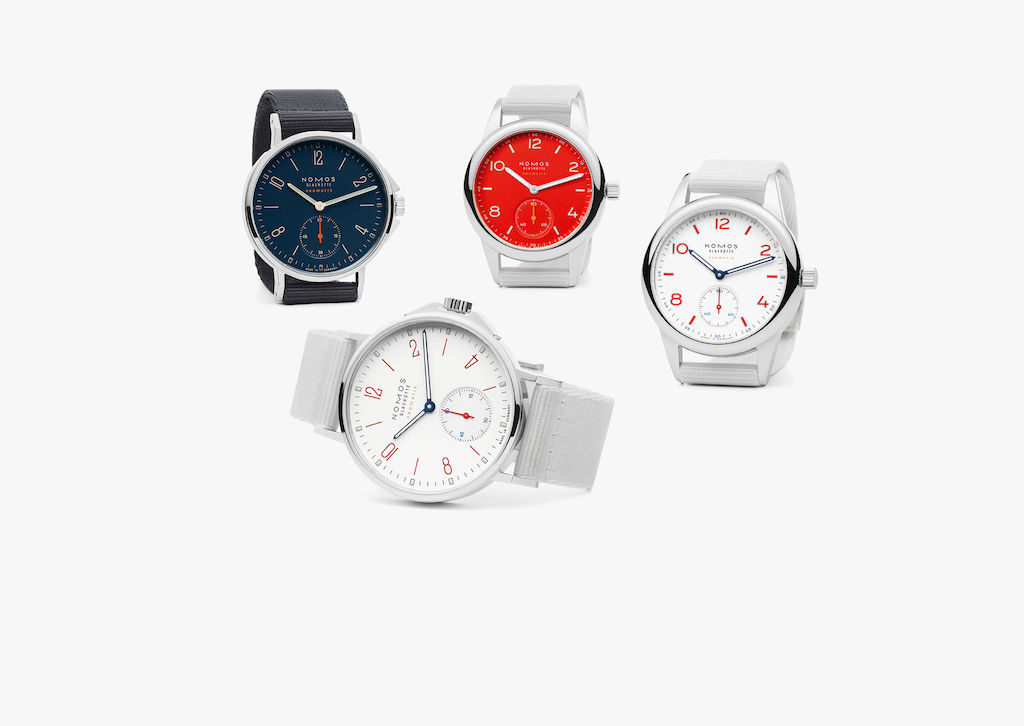 Watches for water—in siren white
Club and Ahoi neomatik (for sporty wrists above and below water)
The Aqua watches in detail
From the beach to the theater: watches suitable for every occasion
Fine watchmaking from Glashütte, Germany—that will withstand whatever life brings. Its extra-thick, robust case from steel and sapphire crystal glass ensures that knocks and bumps won't stop this timepiece ticking.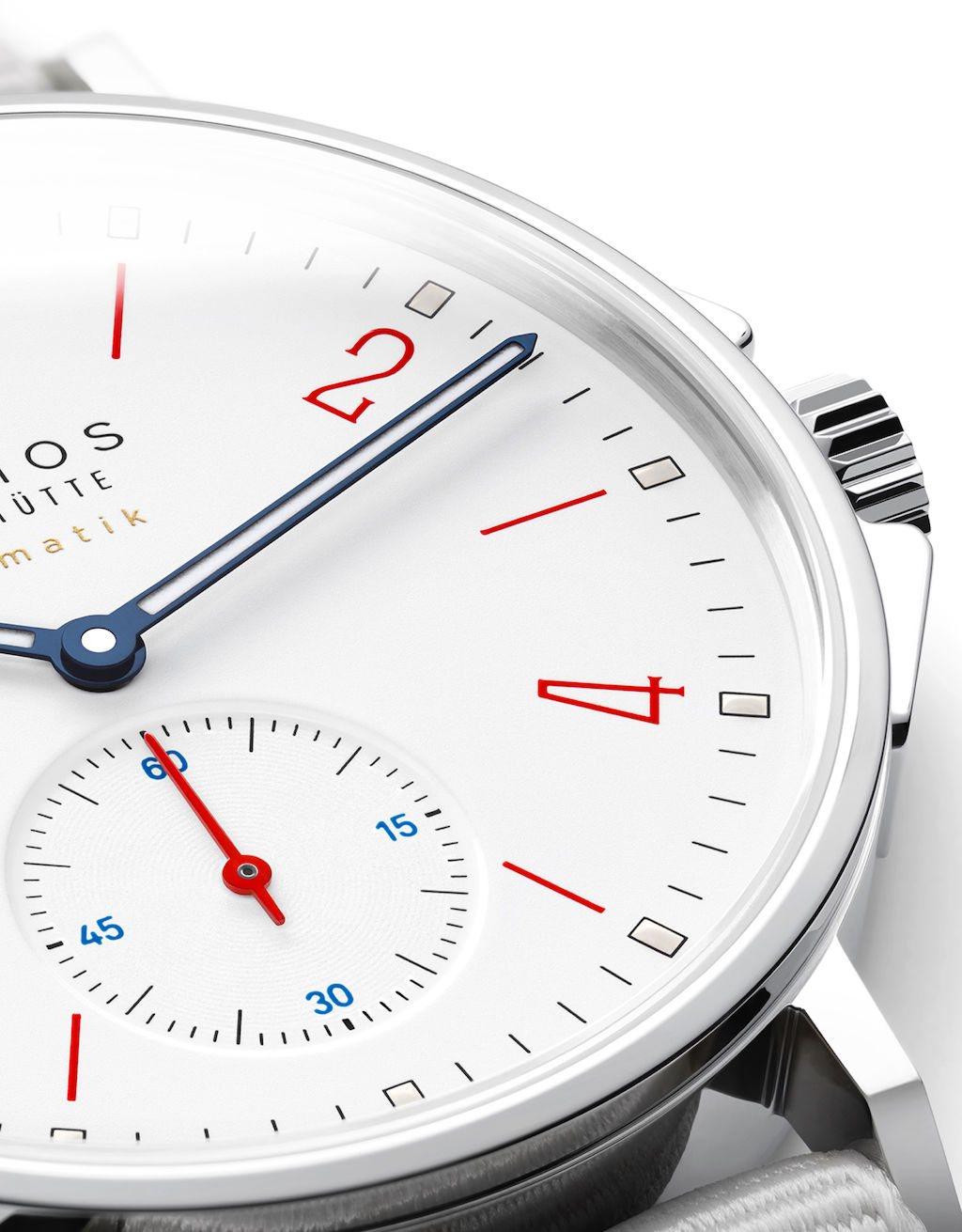 A statement piece: Whether siren red, white, or blue, white-silver plated or Atlantic blue—these watches are beautiful in five nautical shades.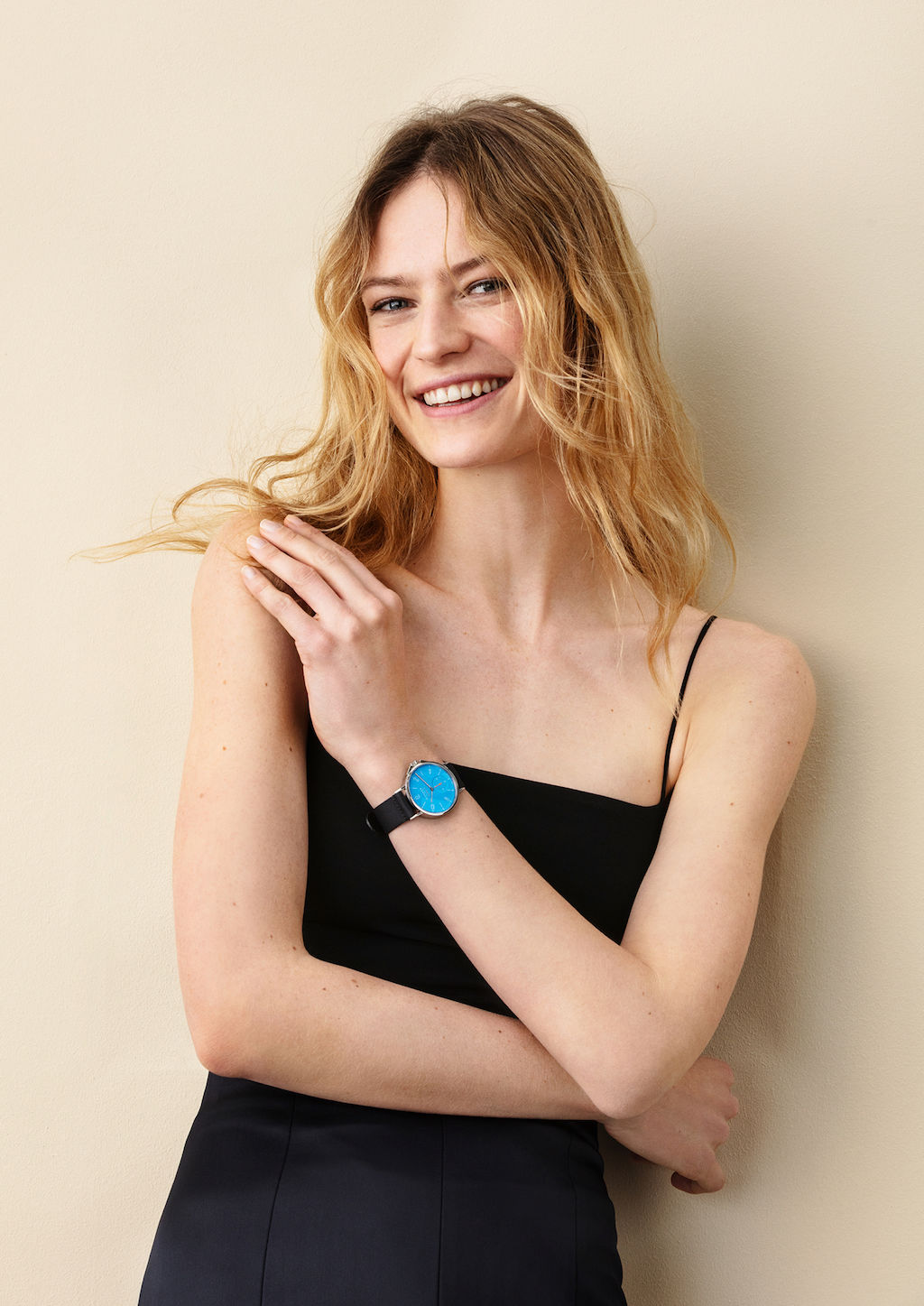 Ahoi is simply beautiful, but with hidden depths. A sports fan that feels equally at home in water and on land, 24 hours a day and seven days a week. Both watch models are availble versions for men and women alike—in other words, in different sizes.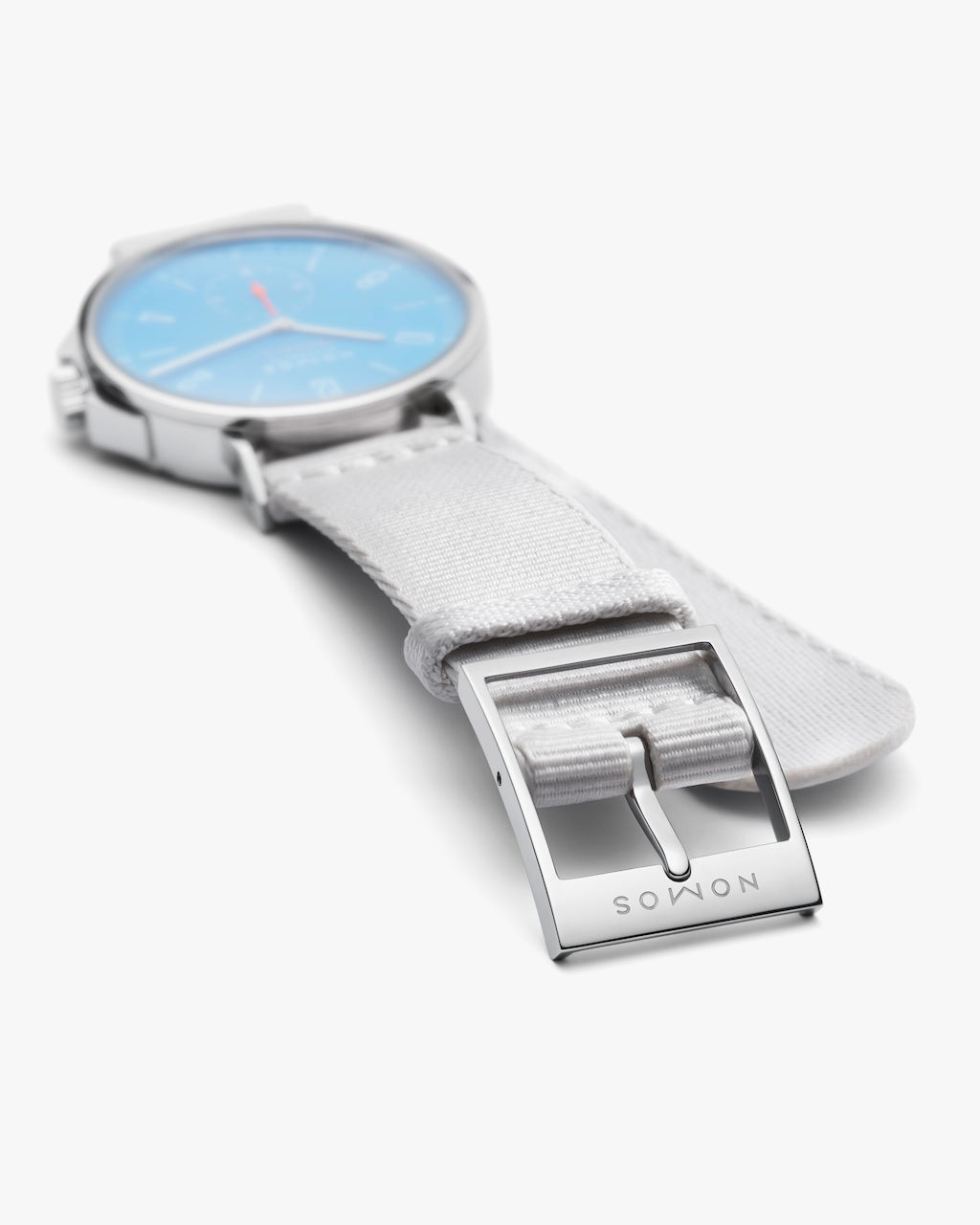 It is strong enough to hold one, maybe two elephants: The strap for NOMOS' sports watches is elegant and almost indestrubtible. Tailor-made for NOMOS Glashütte in France, it looks great, wears comfortably, and holds firm in all conditions.
» Eye-catching and elegant« GQ, 08/2017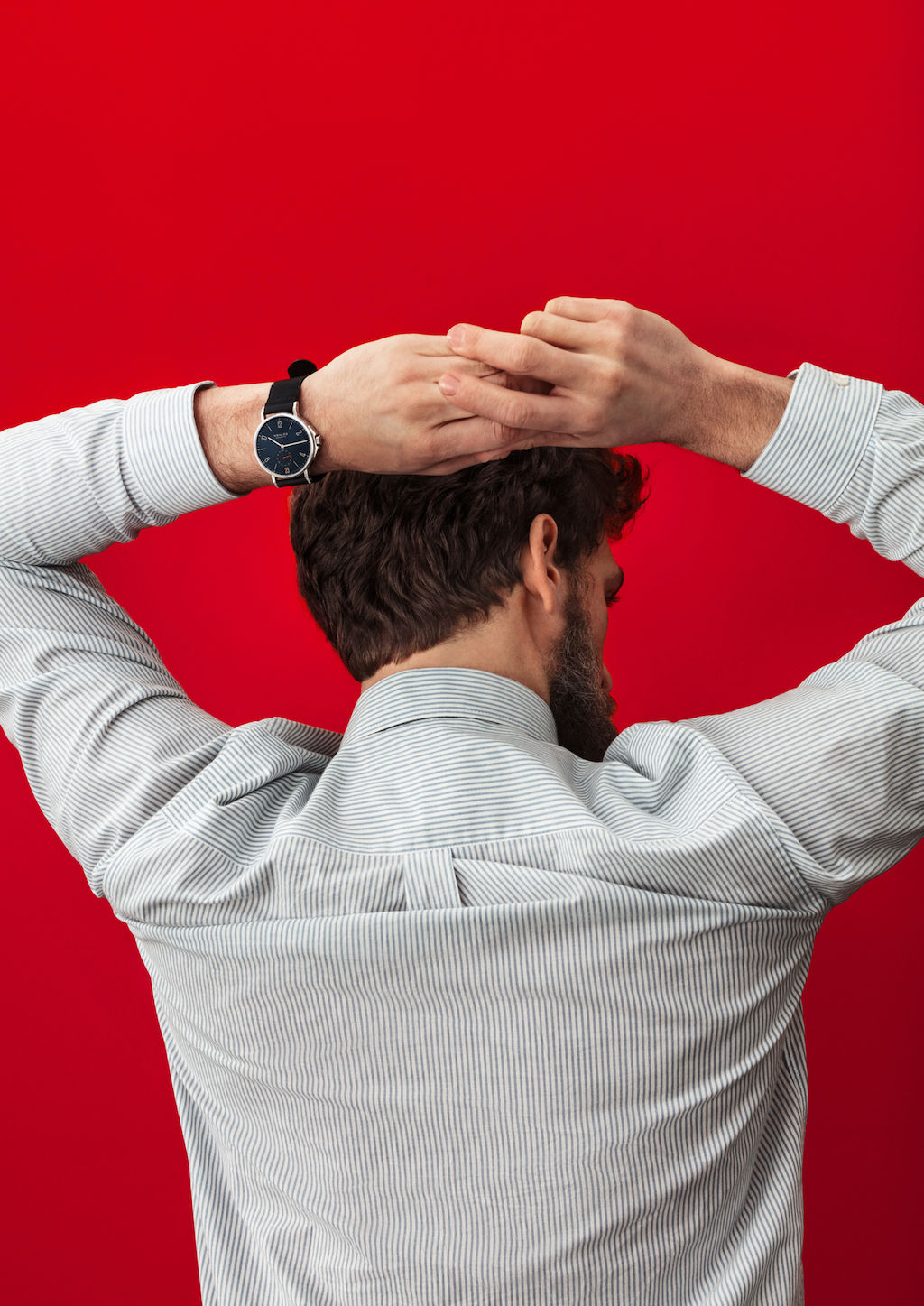 Looks great everywhere, withstands everything. Ahoi is water resistant to 200 meters, so 20 atm. This means that is it particularly robust on dry land too.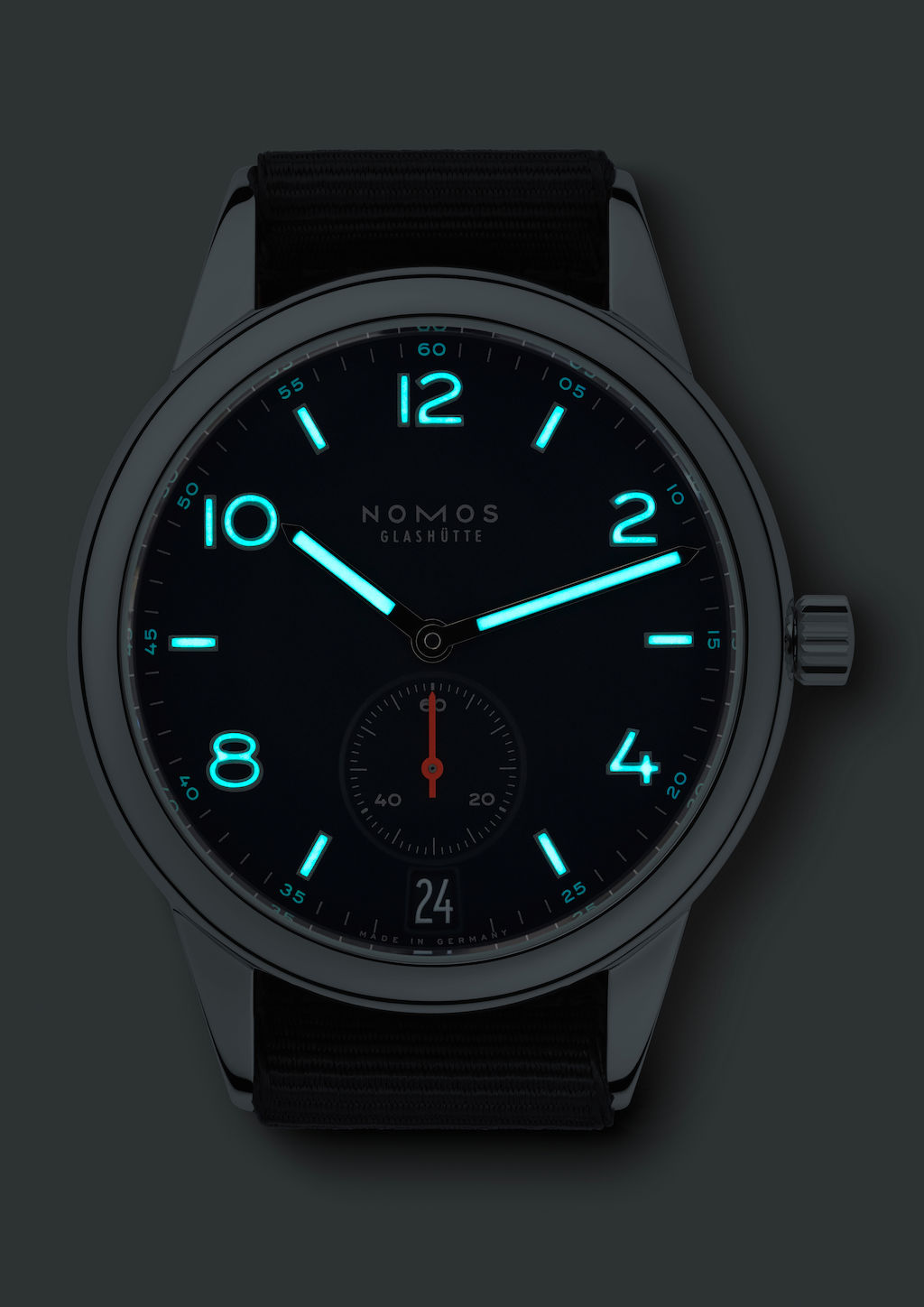 The Aqua series
18 wonderful watches for water
In-house-built movements
Automatically towards the future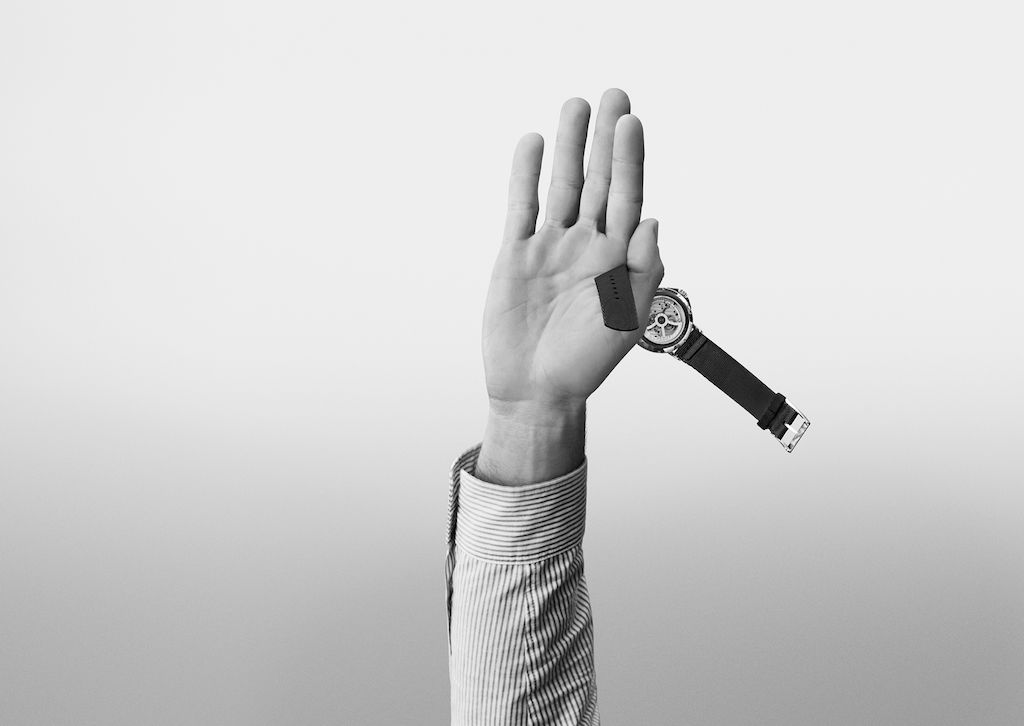 The watches of the Aqua series work automatically; a small movement of the wrist is enough to wind the caliber within. Alongside the NOMOS calibers DUW 5001 and DUW 5101 (with a date), the innovative DUW 3001 caliber is at work in some models. Highly precise and yet ultra-thin, it is the start of a new generation of automatic movements.