Some wrists simply look best with corners and edges. These mechanical watches in colors that are both bold and sophisticated come as a quartet, because squaring extravagance so beautifully amplifies its potential. Inside them, the reliable and finely decorated hand-wound Alpha movement from our own manufactory in Glashütte is at work, and the high-quality strap made of vegan velour in velvet gray is as wonderfully soft as it is durable.
For people with style, all details matter
Gentle hues, tough contrast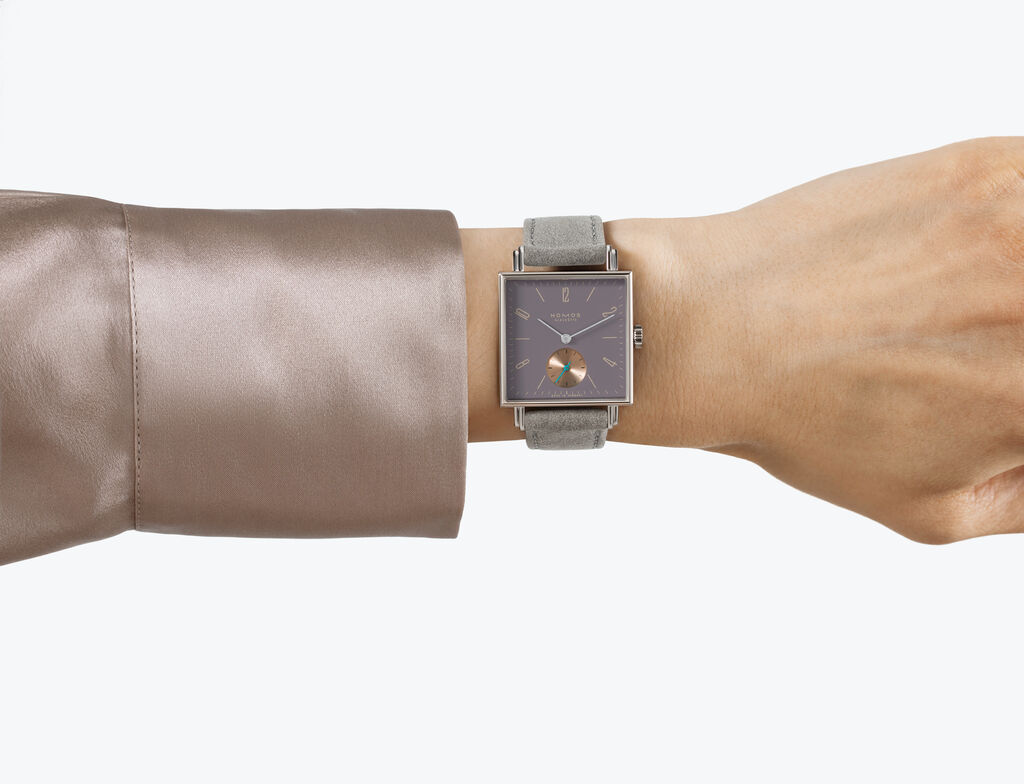 Straightforward form and typography, soulful colors: this quartet of mechanical wristwatches with extravagant names conveys elegance and passion.
Tetra—Die Wildentschlossene. There is a decidedly romantic look to this rosé. Measuring 29.5 millimeters along its edges, the watch is perfectly sized.
View Die Wildentschlossene
Alpha is the hand-wound movement by NOMOS Glashütte, fine-tuned in six positions for utmost precision. The caliber draws on a reliable power reserve of up to 43 hours. The rhodium-plated surfaces of the movement are decorated by hand with the Glashütte ribbing and NOMOS perlage. Tempered blue screws represent the 175 year-old tradition of Glashütte watchmaking.