This dress watch has it all. The deep blue dial with the unmistakable typography of the iconic Tangente shimmers gold—an effect that is further intensified by the sunburst finish. And Tangente neomatik blue gold also dazzles with its performance inside the slender steel case. The DUW 3001 automatic caliber, developed and manufactured by NOMOS Glashütte, has a bidirectional winding rotor, has a sensationally low-profile design at a mere 3.2 millimeters, and is equipped with the NOMOS swing system for optimum accuracy—cutting-edge technology in a multiple award-winning design.
The blue gold automatic watches with their deep shimmer are available with case diameters of 35 and 38.5mm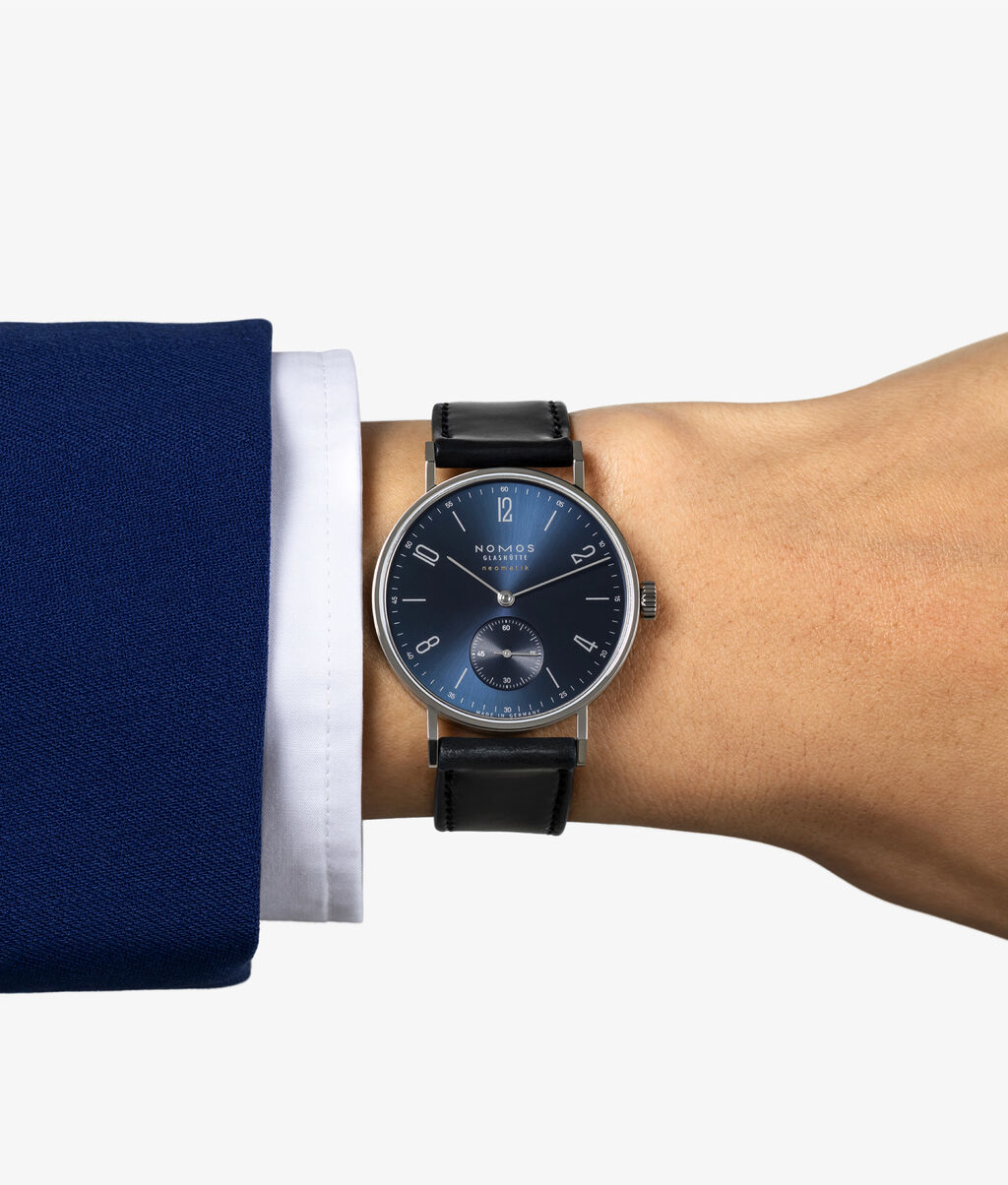 The deep shimmer comes from the layer of gold that the dial of this elegant watch is coated with during the first step of the galvanization. And if you like things even shinier, you can wear Tangente neomatik blue gold on the NOMOS metal bracelet.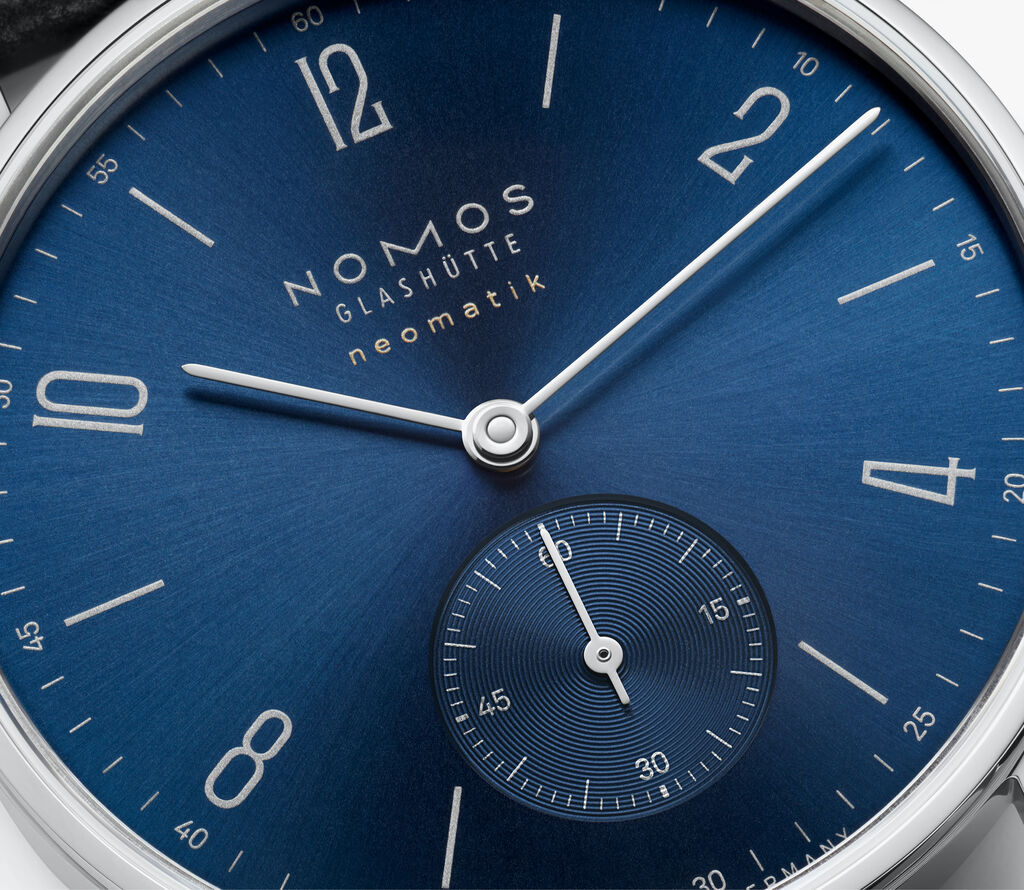 It took around one and half million minutes of work, shortly after the arrival of the NOMOS swing system it became the next homemade sensation: NOMOS automatic caliber DUW 3001—flatter, finer, more elegant than everything that had come before. With this first caliber with neomatik technology, NOMOS Glashütte has set a new standard for automatic calibers.