175 years of Glashütte watchmaking tradition translated for today—NOMOS classic Ludwig, new with a glossy enamel-white dial. Especially beautiful on more slender wrists: Ludwig 33 duo enamel white. Slightly larger: Ludwig 38 enamel white with a sub-seconds dial. The stainless steel case back offers space for a personalized engraving—and makes Ludwig a watch for a life.
Detail
A classic by design—Ludwig enamel white
Roman numerals on an enamel-white dial face, tempered blue needle-thin hands, railroad minute markers: As a two-hand model with a diameter of 33 millimeters, Ludwig 33 duo is perfectly suited to more slender wrists. The elegantly flowing lugs allow the stainless steel case to sit snugly when worn.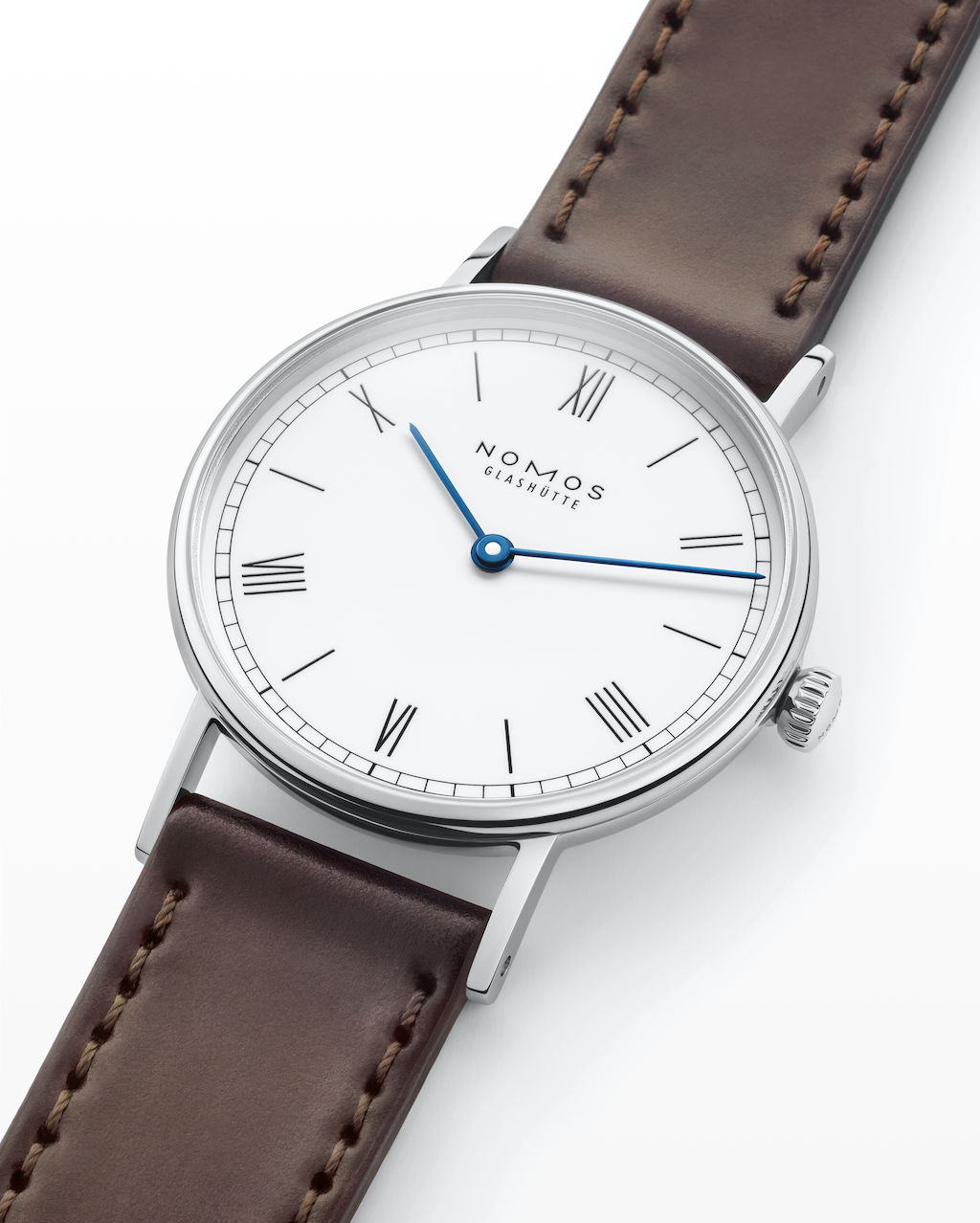 Ludwig duo 33 enamel white tells time in minutes and hours only, making it a tick more reduced—and it's as reliable and highly precise as one could hope for, of course.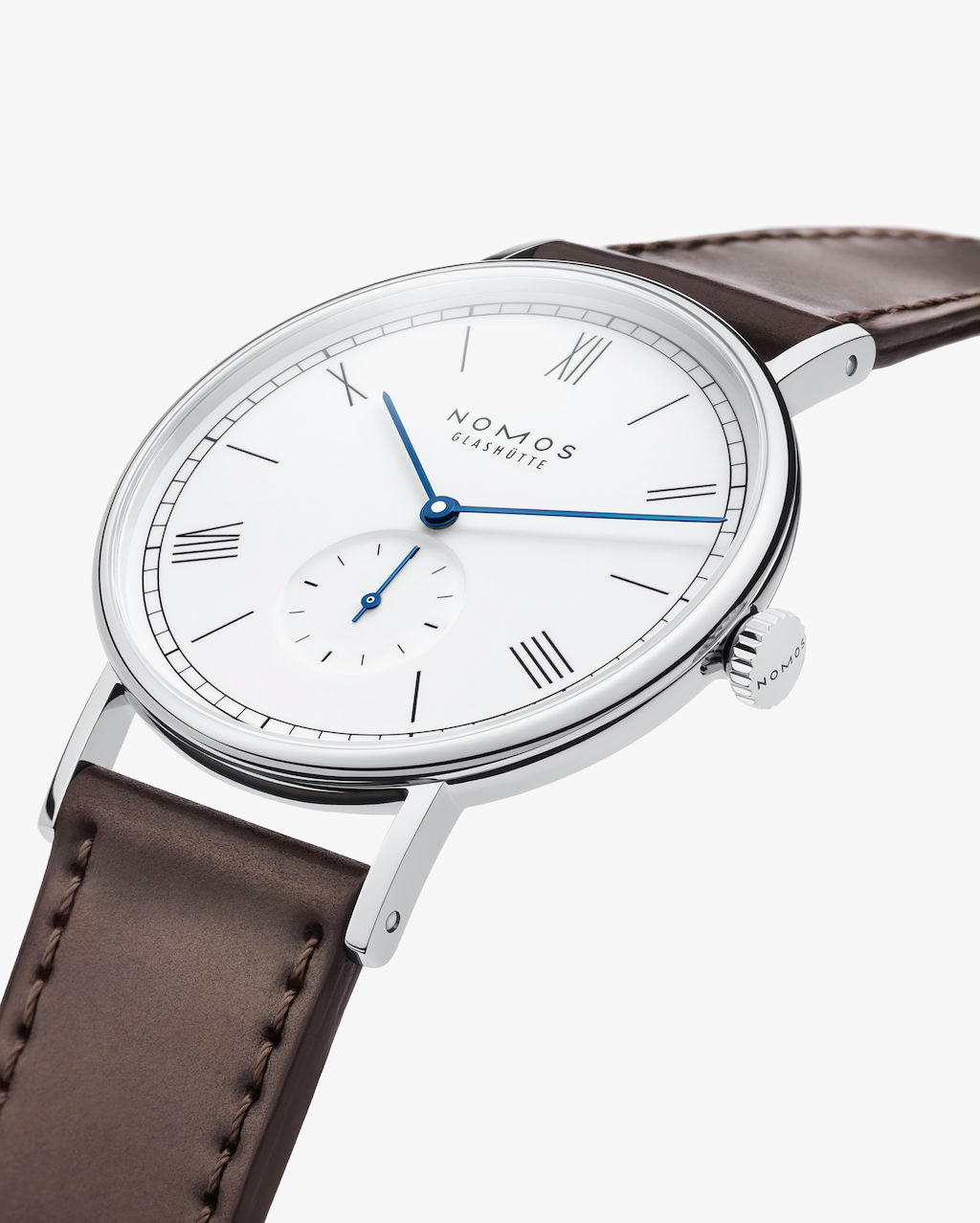 Slightly larger, and just as classic: Ludwig 38 enamel white with a sub-seconds dial. The diameter of 37.5 millimeters gives Ludwig 38 a more striking presence. Ludwig 38 is less than seven millimeters in height; the slender and rounded stainless steel case with its elegant lugs sits snugly on the wrist.
Ludwig enamel white features Roman numerals, and instead of IV there is IIII—according to watchmaking tradition, of course. The tempered blue needle-thin hands add a modern twist. A classic that demonstrates poise.
The best hand-wound calibers from NOMOS Glashütte
Everything began with Alpha
The number one for the classic: Ticking within Ludwig enamel white is hand-wound caliber Alpha, the very first movement from NOMOS Glashütte—highly precise, highly praised. The slender in-house caliber is produced by hand in Glashütte, and once fully wound will run for up to 43 hours. Robust, reliable, and accurate. Ardent watch owners love the traditional ritual of winding their timepiece each morning.