Every day filled with love: The most beautiful Valentine's Day gifts do not wilt, but bring a lifetime of joy to those you love. Mechanical watches by NOMOS Glashütte celebrate every second of happiness and contain a lot of love: Our Glashütte watchmaking combines high-tech and craftsmanship with unmistakable minimalist design—there is no more precise or more personal way to express your feelings. And if you want to be even more explicit, we'll engrave a message on the back of the stainless steel case for you free of charge.
Delicate, but not shy: Orion 33 rose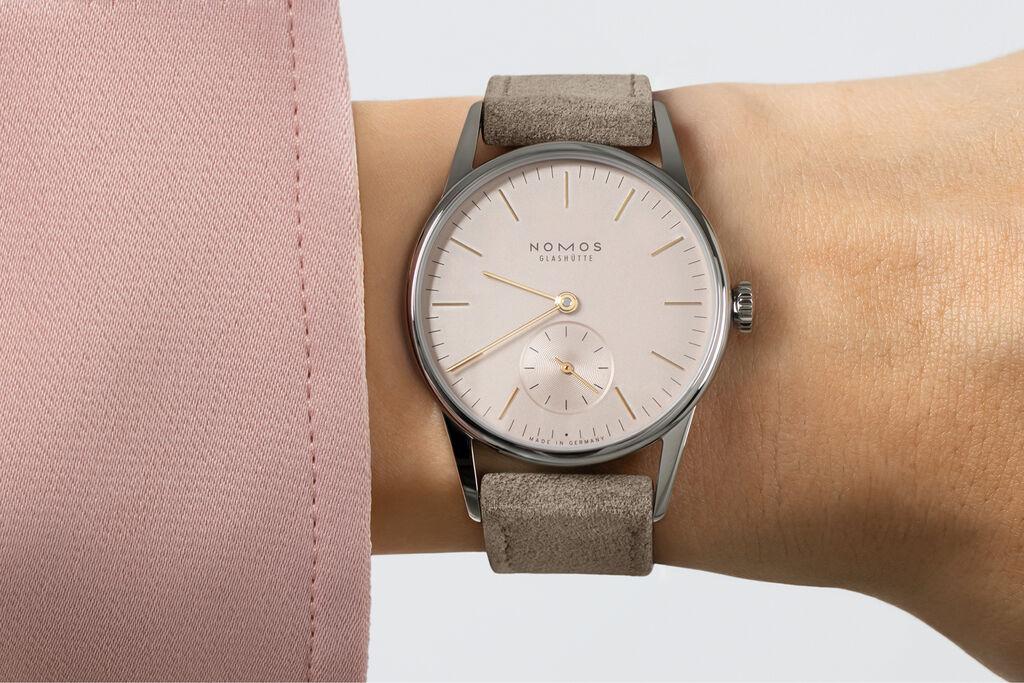 Orion 33 rose encompassed by its fine velour leather strap has a delicate and exquisite look, and is a strong declaration of affection—an expressive ladies' watch for any slender wrist.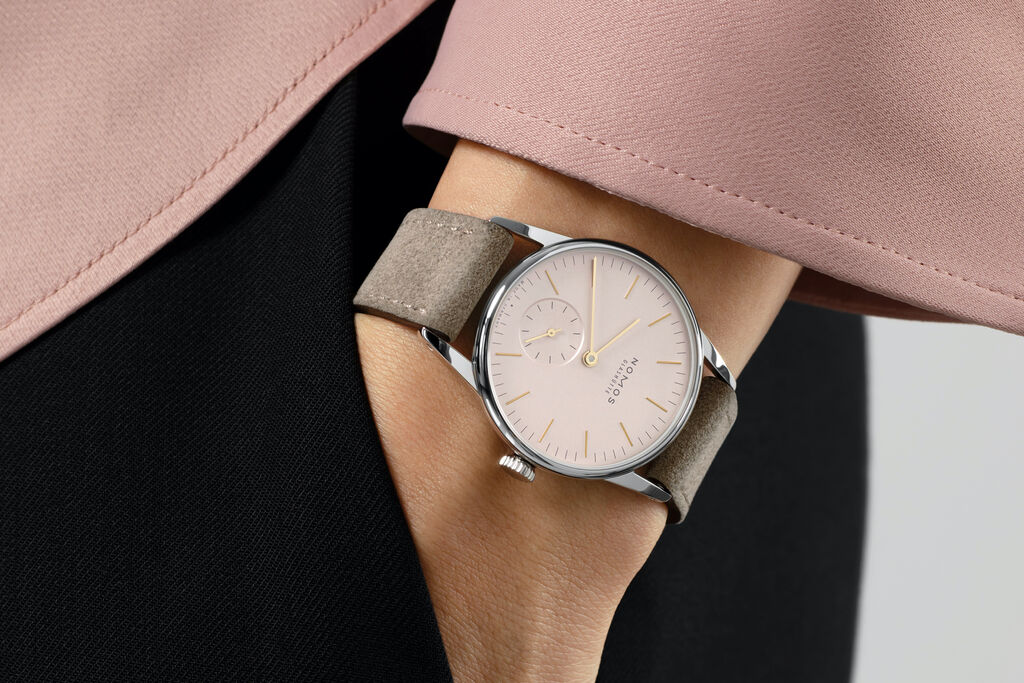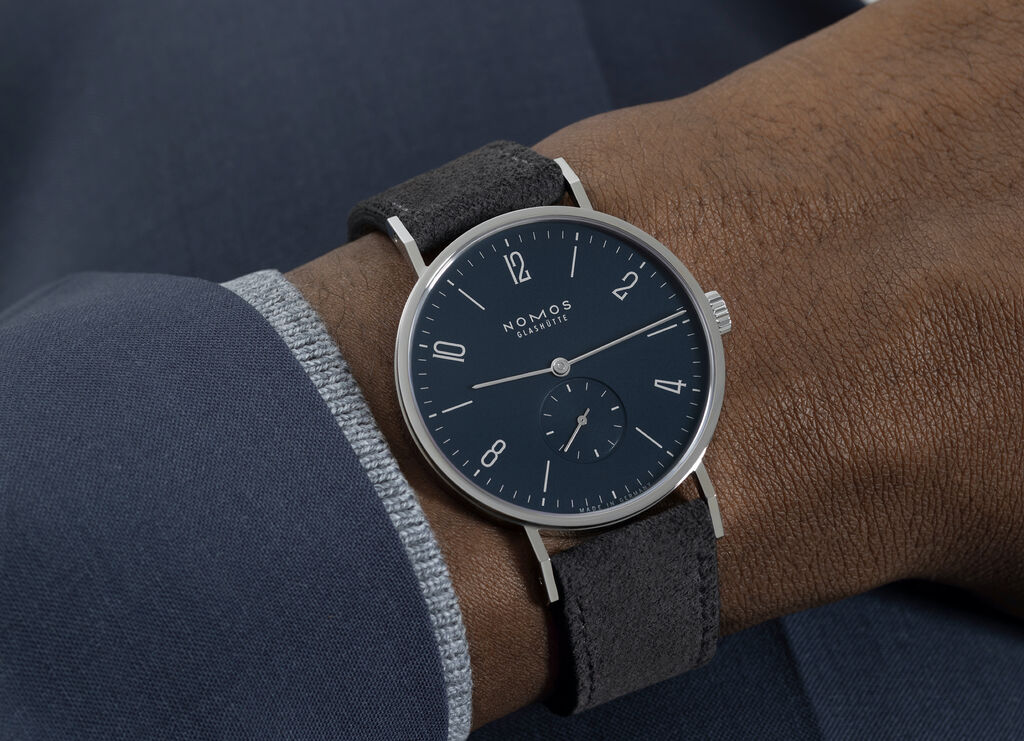 Tangente 38 midnight blue has a generous, elegant and yet warm appearance on its dark velour leather strap. A men's watch for those who are guided by all their senses—including their feelings.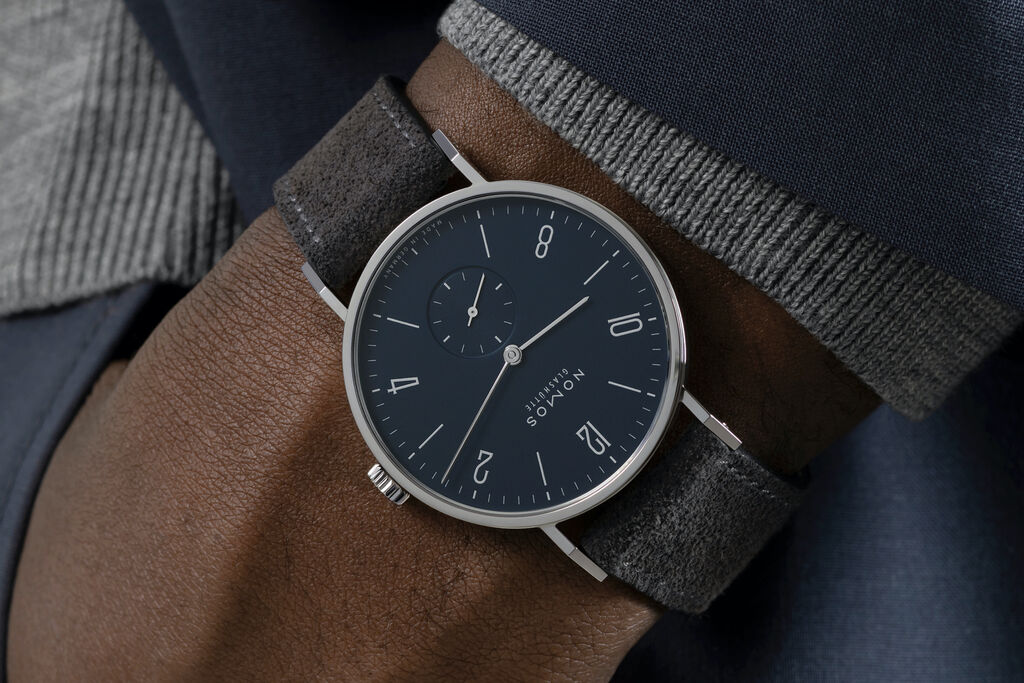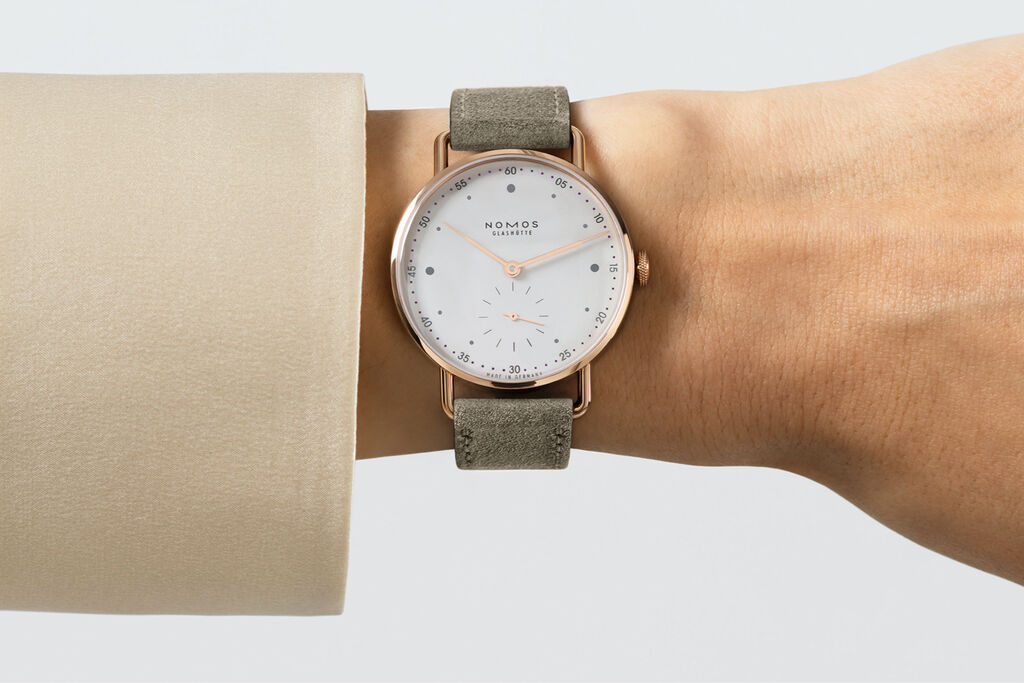 Cherished Metro rose gold 33! Sumptuous, modern and to the point, this watch is a distinctly feminine take on our urban classic of the future. For the slender wrist on any person, of course.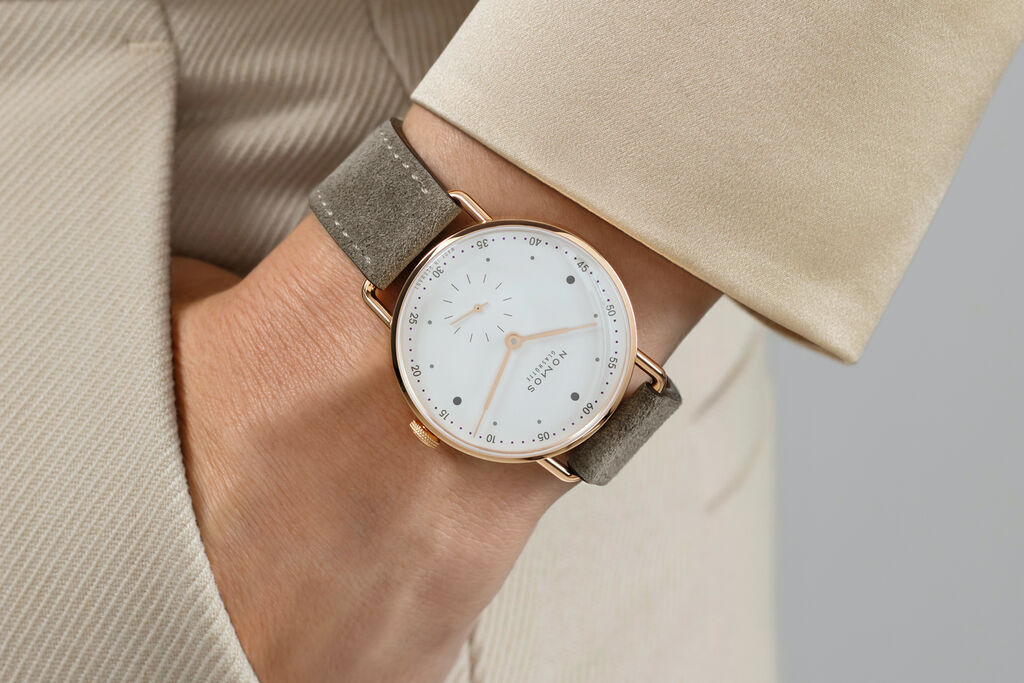 Focused on the essentials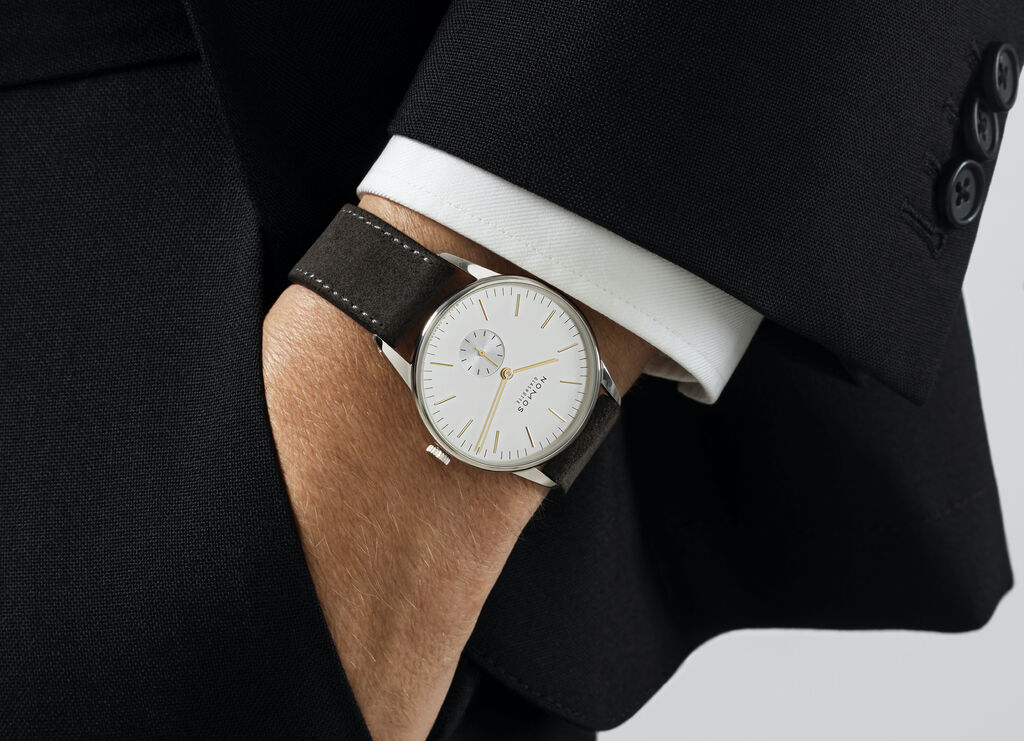 Everything about Orion 38 silver is essential. An uncompromising dress watch of timeless beauty that promises nothing short of sincere steadfastness as a Valentine's Day gift.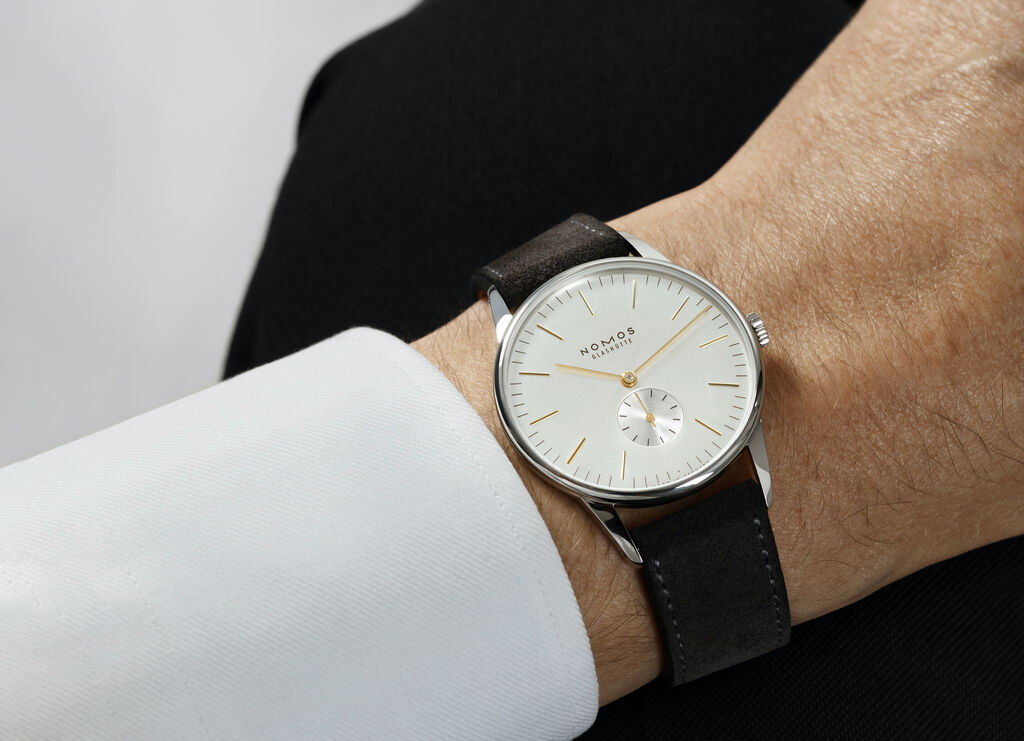 More Valentine's Day greetings