Watches accompany us through life; we wear them next to our skin, on display for those around us, and we are constantly glancing at them ourselves. So, it is perhaps no wonder that watches make a stronger statement than many other things. For the values of the company that made it—and the wearer too.
NOMOS Glashütte is a member of the German Association of Craftsmen, a precursor of the Bauhaus movement that still exists today. This association of artists, architects, businesses, and craftsmen has always aimed to produce "good things for as many as possible." Bauhaus, which is now celebrating its 100th anniversary, has also had a significant influence on our company—as has the Ulm School of Design, which revived the values of the design movement after the Second World War. Both stand for an alternative, socially-engaged form of modernity, which is very appealing to us at NOMOS as well.
However, NOMOS Glashütte is not an institution, but rather a watchmaking company. We draw on the values of the Deutscher Werkbund and Bauhaus to produce fine mechanical timepieces in Glashütte, Germany. Design engineers, craftsmen, and designers work together to create outstanding products that last; items that represent "Made in Germany" at its best, and are accessible to as many people around the world as possible. Since NOMOS Glashütte would not even exist without the fall of the Berlin Wall in 1989—and the many NOMOS fans worldwide—democracy, open-mindedness, and tolerance are of fundamental importance to us. These are the values that we want to bring to your wrist. And we would be delighted if you join us in making this statement!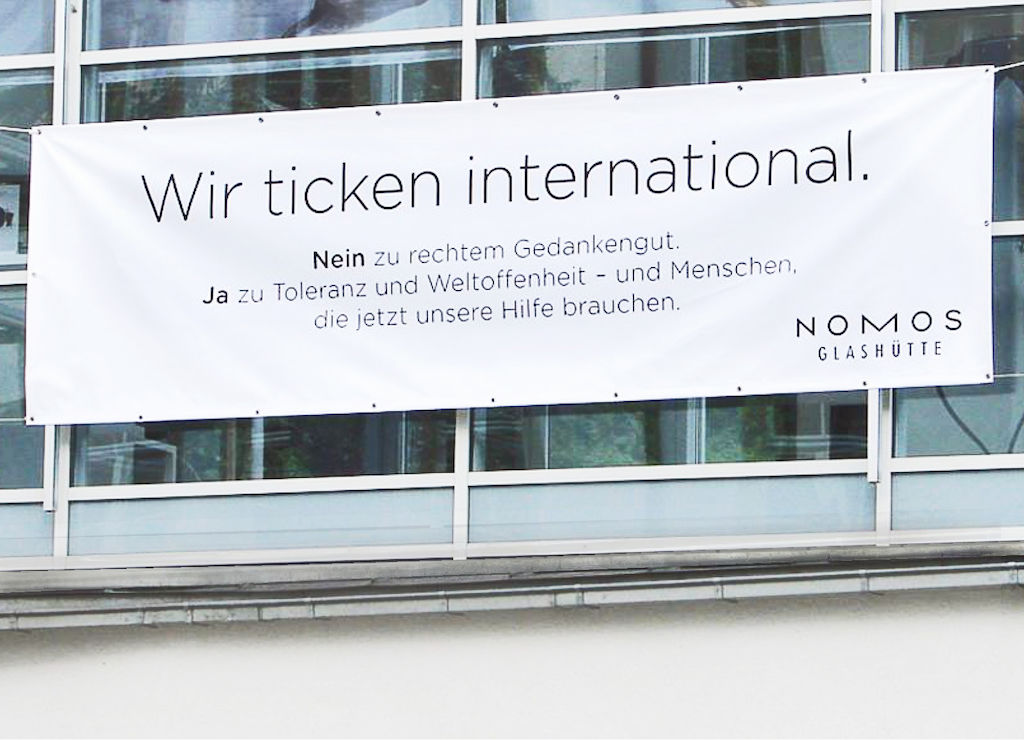 PUBLICATION DATE: March 2019 
TEXT: NOMOS Glashütte 
IMAGES: 1. NOMOS Glashütte/Michael Breyer, 2. NOMOS Glashütte