Even mechanical watches sometimes need a change of scenery—so of course your watch comes along on vacation. But what should you know beforehand?
Susanne Kloss heads up the service department at NOMOS Glashütte. This is where the watches are cleaned, movements oiled, seals exchanged—and sometimes this department even functions as a sort of clinic, taking care of watches with any minor injuries. Susanne is "Dr. Kloss" to us—because she knows exactly what a good watch needs. Consultation.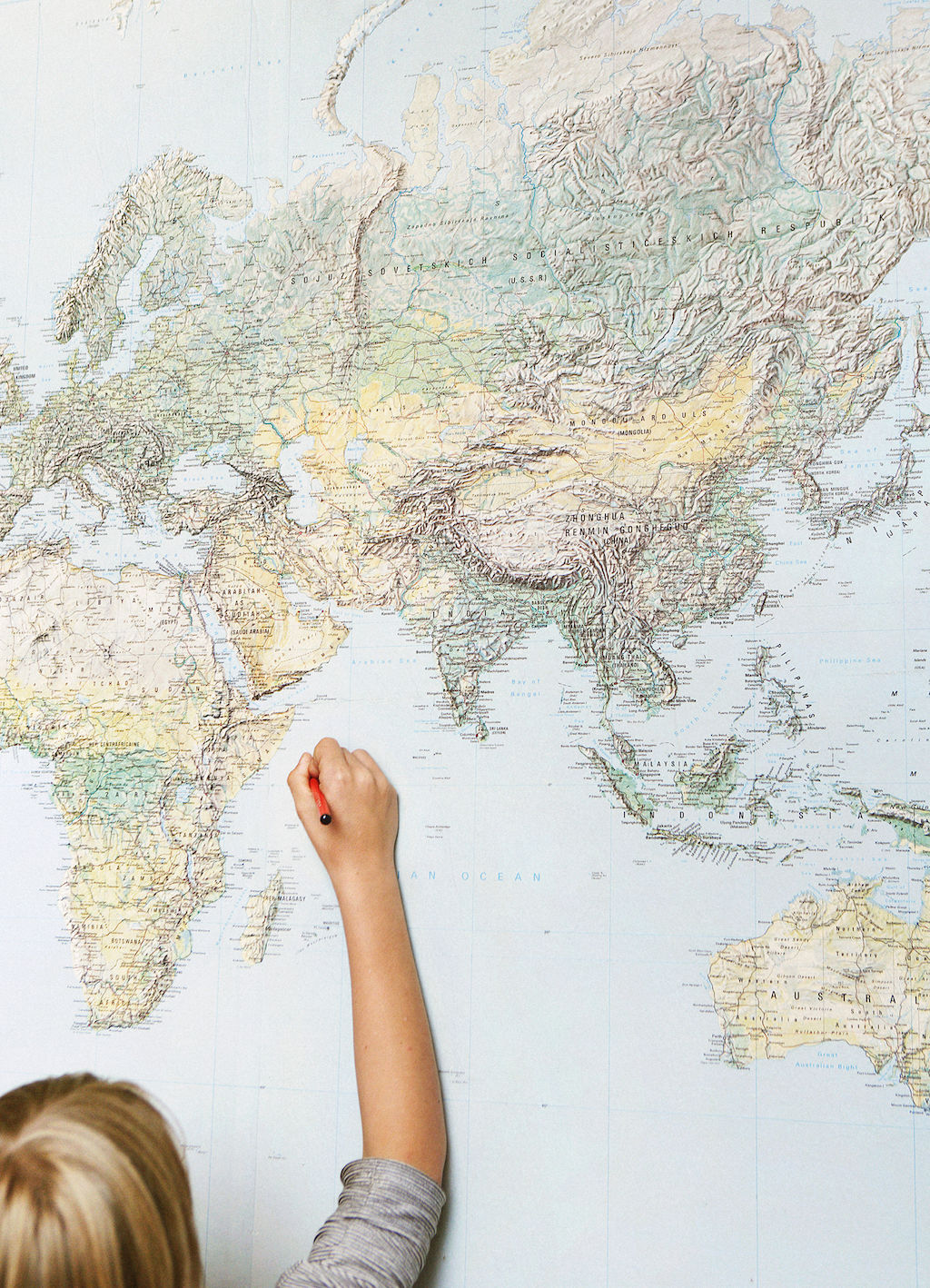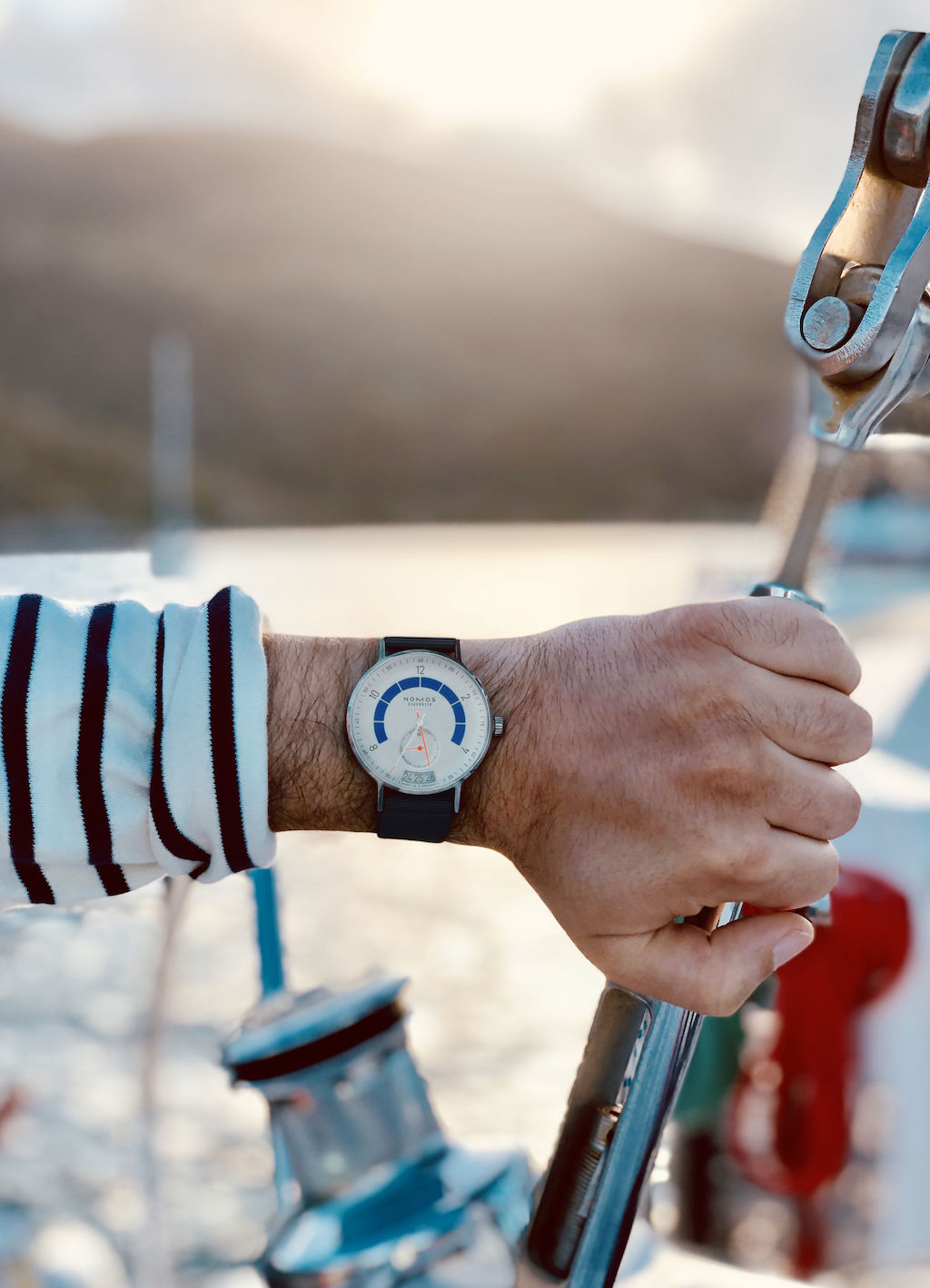 I want to go to the coast and my watch wants to come too. What now?
Susanne Kloss: That's great! We hope you have a wonderful time. Depending on the watch model, you should note the following:
NOMOS watches are more robust than you would think. The fine watchmaking craft inside is protected by the best materials—meaning your watch can join you as you go about your day without any problems.
Tangente Sport, Club Sport, and the watches in the Ahoi family are particularly robust—and ready for diving, thanks to their screwed-down back, screw-down crown, and excellent legibility. These watches stay watertight (up to 300 and 200 meters respectively, depending on the model). Our Club Campus watches are also water resistant to 100 meters—meaning these timepieces will enjoy sailing, swimming or snorkeling along with you. But look out for your strap: Similar to our skin, the leather reacts when it's in the water for too long.
Other NOMOS watches are not so keen on water and prefer just a sea view. They are splash-proof, but you shouldn't take them swimming.
We differentiate between 3, 5, 10, 20, and 30 atm, and engrave this information on the case back from 5 atm upwards.
But whatever number it says on your watch, the seals of all mechanical watches should always stay intact. They are made of rubber and should be changed every couple of years. If you are unsure, just drop by your local retailer—where they can test the water resistance of your watch in no time at all!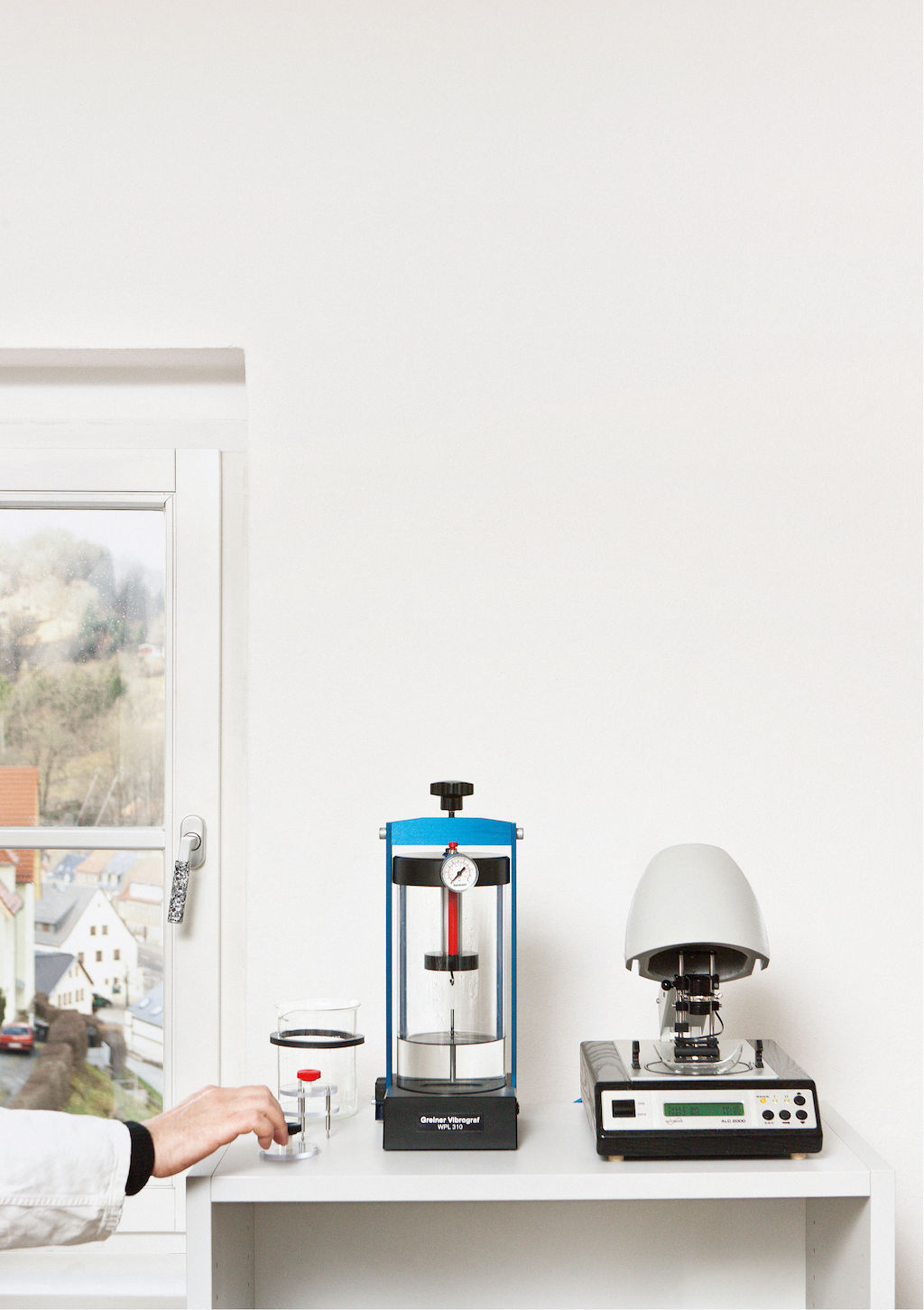 Is your watch watertight? You can have it checked in next to no time, for example by this specialist machinery in the NOMOS service department.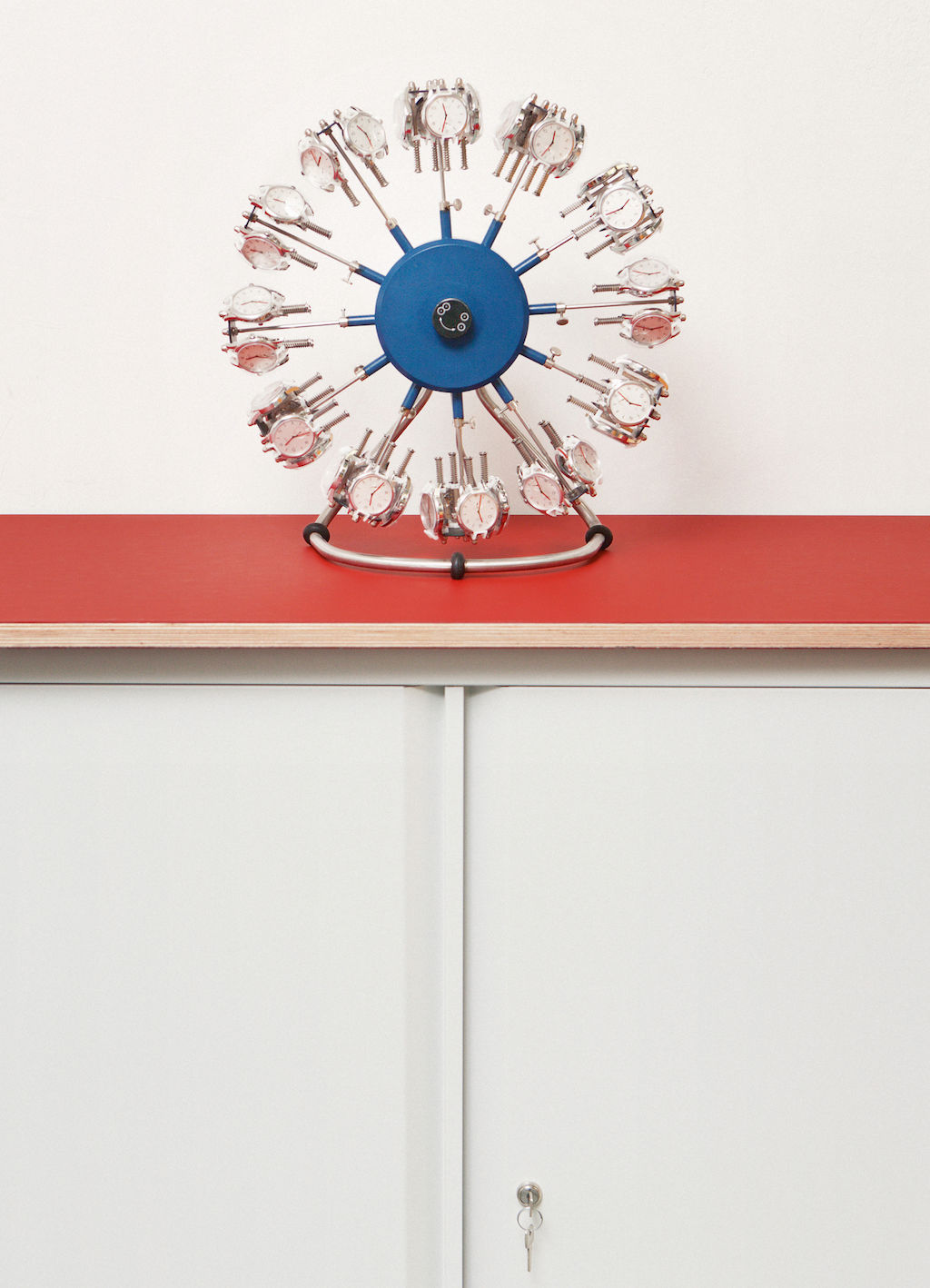 What should I keep in mind when flying?
S. K.: In general, we recommend taking off your NOMOS watch at security and not taking it through the metal detector; this prevents the watch becoming magnetized. Mechanical watches don't cope well with magnetic fields, as they can cause the watch to start running fast.
The wonderful horse leather that we use for many of our straps is an extremely rich, thick material. It has retained a lot of its own oil. Changes in temperature and pressure can cause this oil to escape and make the strap look powdery. But this is not a problem either: Simply polish it quickly with a soft cloth and it will soon be shining again.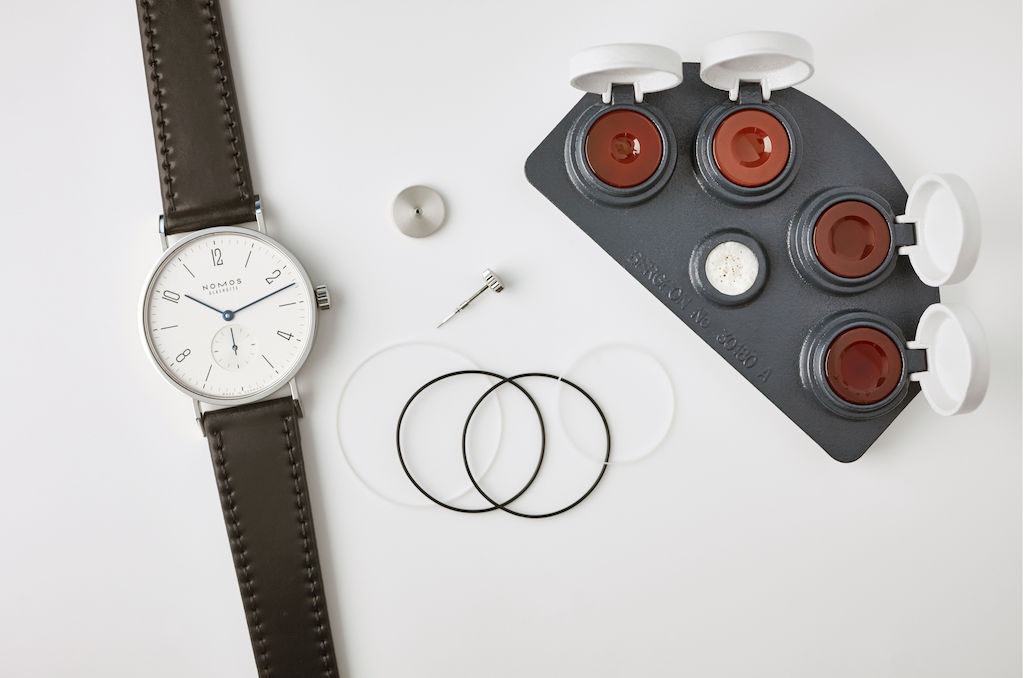 The beach isn't really my thing, I work on the Trans-Alaska pipeline and am off to chase the Northern Lights when I have some time off. Will my NOMOS watch also enjoy it?
S. K.: NOMOS watches are ready for almost anything, and are ready to accompany you on your hunt for the Northern Lights too. A little caution is required if you step out of your warm sleeping bag into an ice-cold igloo; the quick temperature change could cause your watch to steam up. Large and sudden temperature changes are not good for mechanical watches. However, should your watch steam up often during your holiday, we recommend taking your watch to a watchmaker upon your return for a checkup.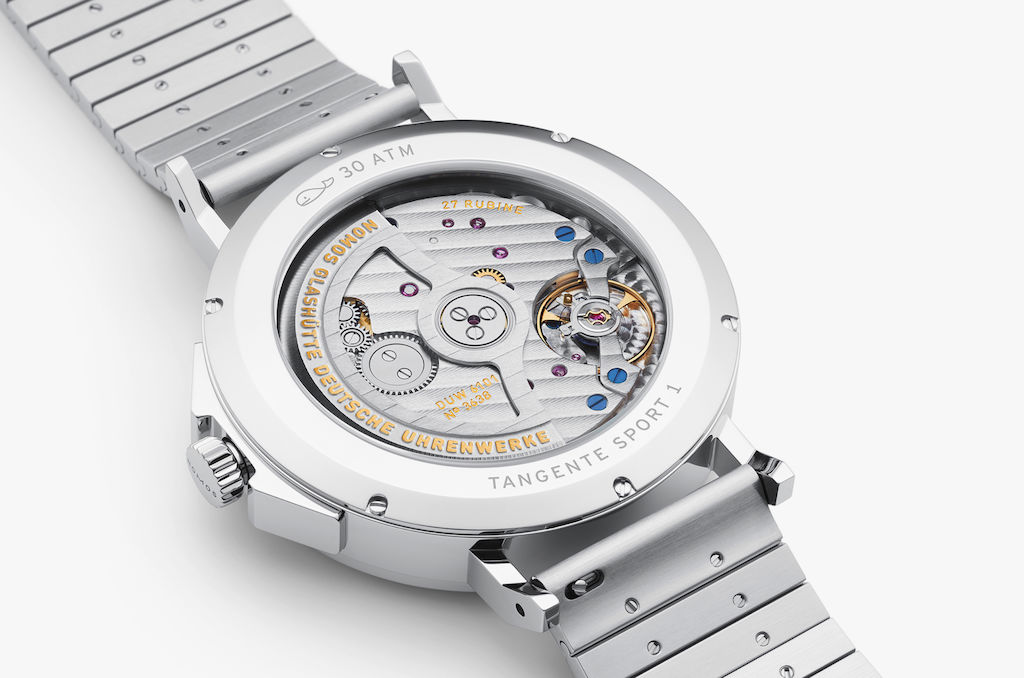 I love it when it's hot and humid and often travel to these sorts of countries. Should I be worried about my watch?
S. K.: No, no need to worry! Our watches also withstand these sorts of greenhouse climates. But: If you go swimming, it's better to take your watch off before jumping into the water. The watch can only go swimming if 10 atm or more is written on the case back.
We recommend a NOMOS bracelet or textile strap for the summer months—they withstand heat, sweat, seawater, and everything else you can throw at it.
I'm going mountain climbing. Can the sapphire crystal glass get scratched?
S. K.: Mountaineering is no problem, and neither is climbing. The sapphire crystal glass in our watches is very robust—only a diamond is harder. To scratch the sapphire crystal glass, you would need something along the same lines (as well as very high pressure). But it's not good for the movement or the case if the watch receives any impacts, such as being dropped or hit. For real feats of endurance, we therefore recommend robust watches such as Tangente Sport.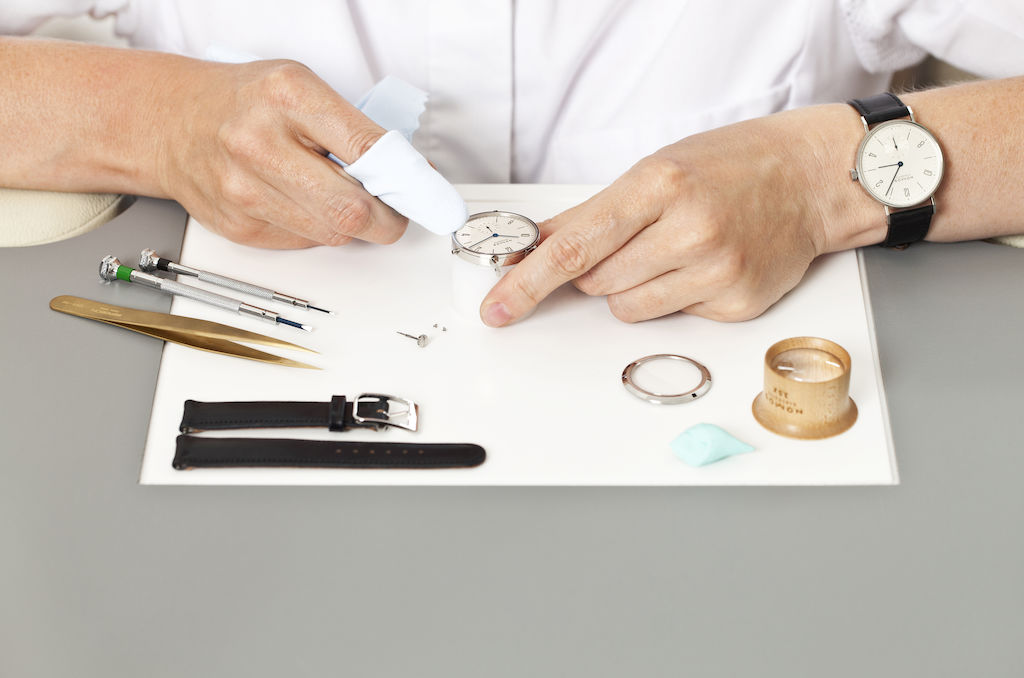 PUBLICATION: July 2019
TEXT: NOMOS Glashütte
IMAGES: 1. NOMOS Glashütte/Ragnar Schmuck/Sarah Illenberger, 2. NOMOS Glashütte/Benjakon, 3. Instagram/antoniofranziskus, 4–5. NOMOS Glashütte/Benjakon, 6. NOMOS Glashütte/Sebastian Asmus, 7. NOMOS Glashütte/Holger Wens, 8. NOMOS Glashütte/Peter Langer, 9. NOMOS Glashütte/Sebastian Asmus