Glashütte is a familiar name; Glashütte can be found everywhere. More than 30 of them exist in Germany alone, along with others in Eastern Europe and a handful in Austria, Switzerland, and America. Most people have heard of it thanks to the archetypal Glashütte where high-quality watches are made—the Glashütte in the Eastern Ore Mountains, which NOMOS is proud to call home.
Glashütte is not always Glashütte, but as far as we know, the following applies across the board: Only rarely do residents have to prepare their spare room for visitors; there is only a small selection of picture postcards on offer; you will find white, green, and brown glass recycling containers conveniently placed nearby. These towns and villages are not typically the sunny, picturesque places steeped in history where people like to spend their holidays.
In our Glashütte, there is no hotel, no restaurant (at least nothing that could be described as anything other than a small café), no cinema—not even a theater. Instead of all this, Glashütte has plenty of wonderful watches and people with precision as part of their DNA.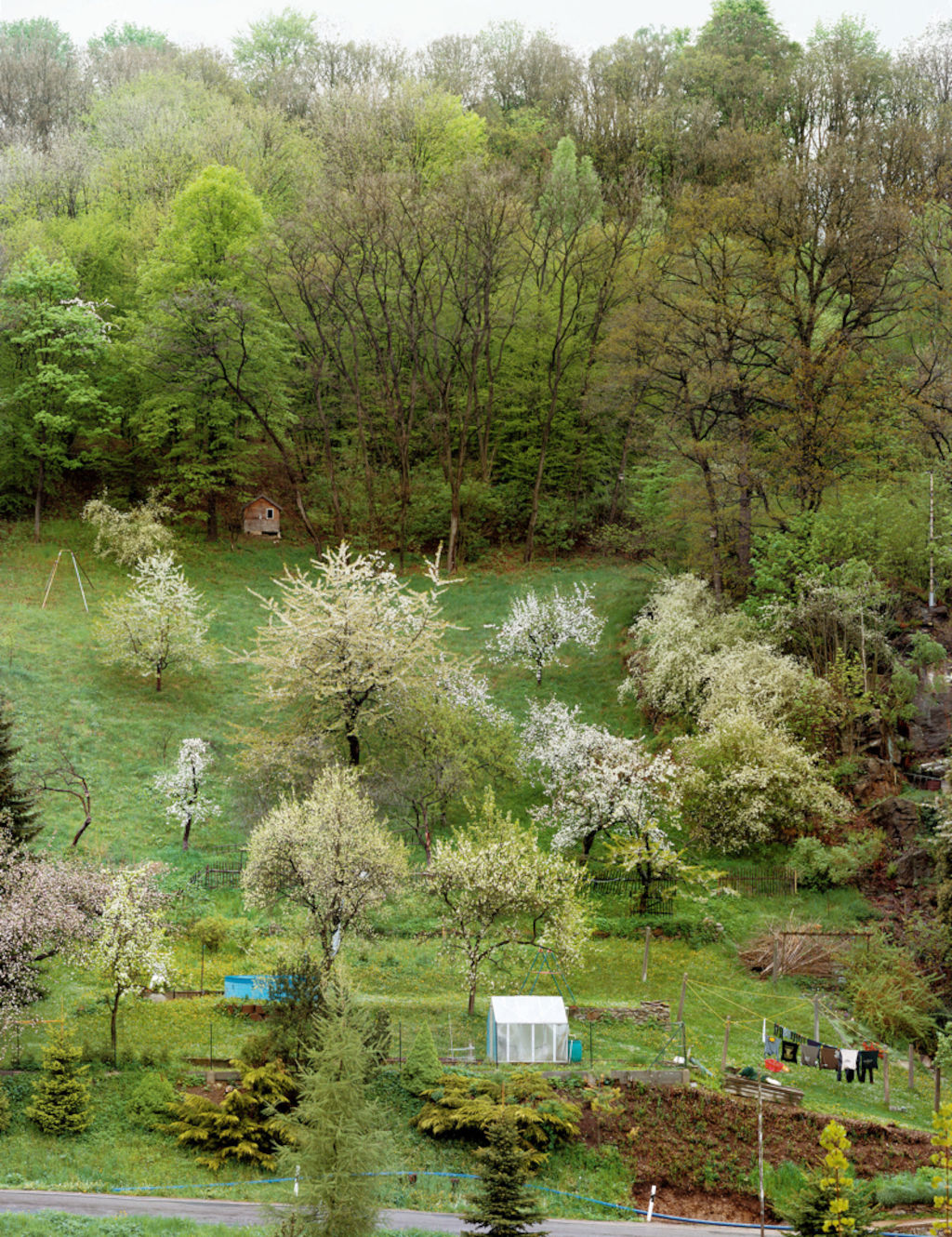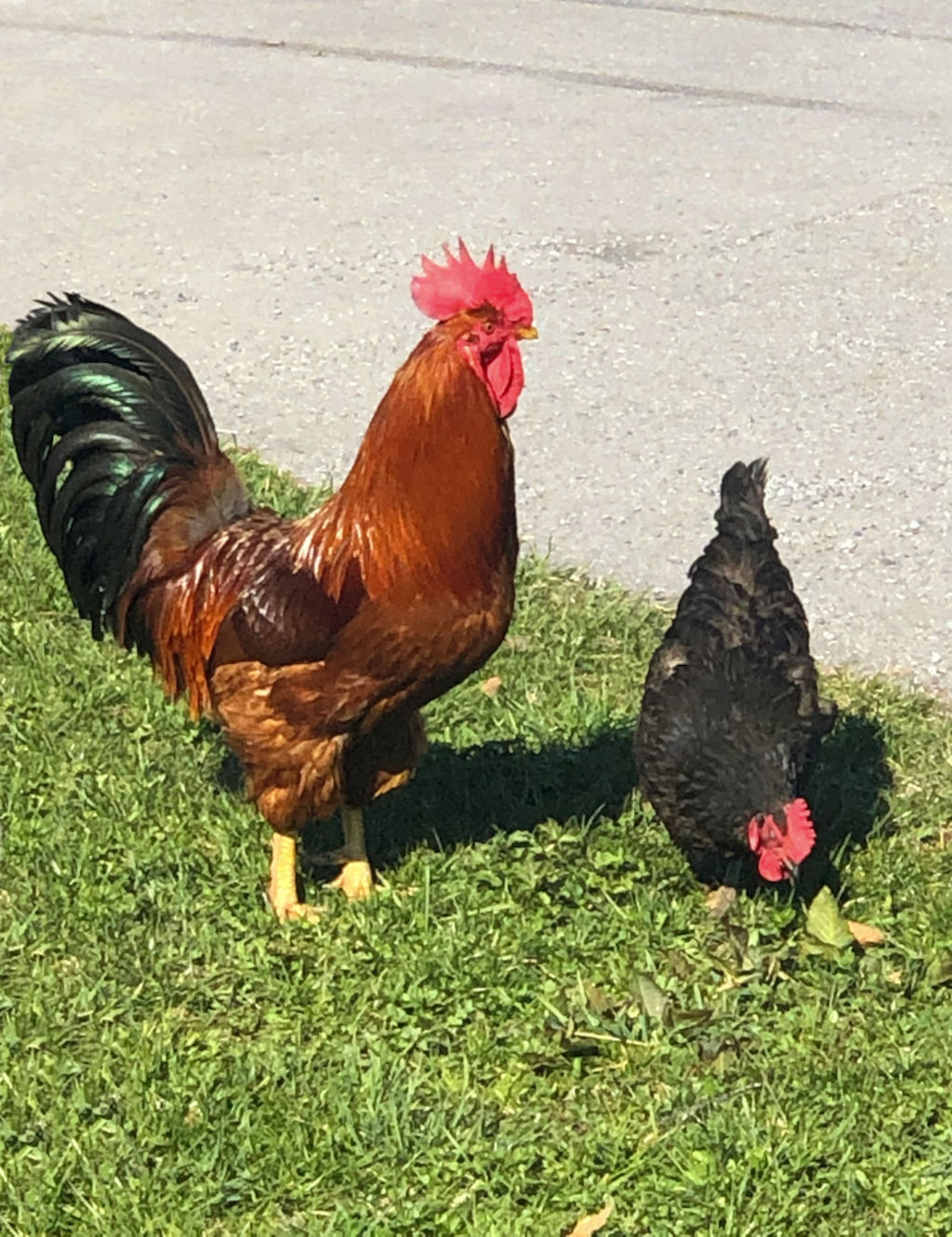 This is because fine timepieces have been built in Glashütte for generations—more than 170 years, in fact. Young children take apart clocks at home; very few people see themselves becoming anything other than a watchmaker. Anyone passing the welcome sign into the town is greeted by the promise of "time lives here"—and will come to the conclusion that it passes much slower than in Munich, Frankfurt, or Berlin.
Fine craftsmanship needs calm and patience—and that exists in abundance here. As does another particular requirement: pride. This is how watchmakers—and design engineers, technicians, toolmakers—in Glashütte have mastered things that their colleagues elsewhere have not. Only in Switzerland are there regions that could be compared to Glashütte; it's not for nothing that Glashütte is often dubbed the "miniature Switzerland."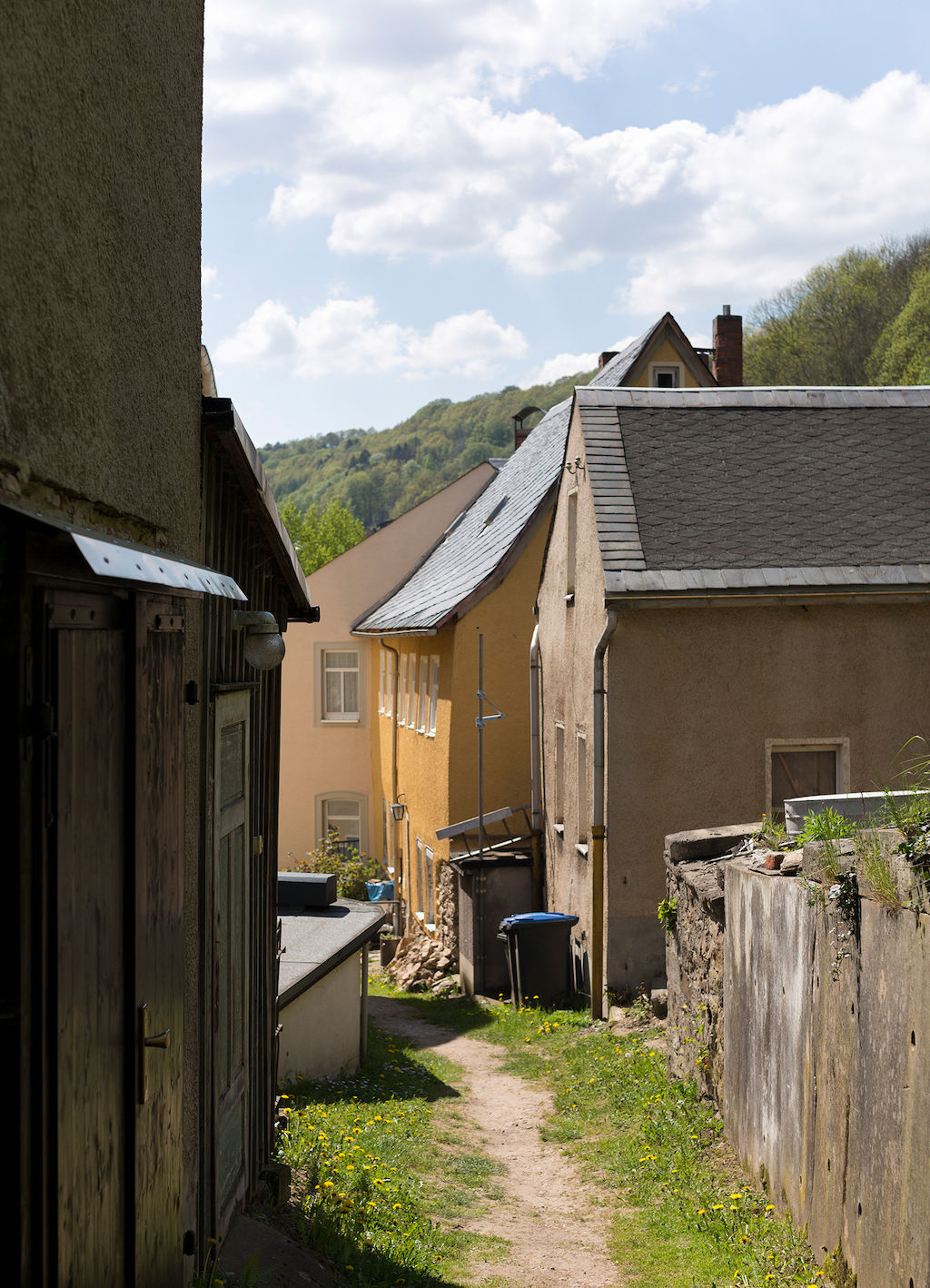 Before they learned how to manufacture watches, however, the residents of Glashütte were close to starvation. Since the 15th century, the people in this area had made their living from the mining industry, until eventually the silver and copper deposits dried up. Master watchmaker Ferdinand Adolph Lange obtained a loan of 6700 thaler from King Friedrich August II of Saxony to bring new times and hope to the residents of these picture-perfect hills behind Dresden. With it, he began to develop a watchmaking industry with design engineers, technicians, specialist part designers, and complex production processes. And with great success.
In the early 20th century, wristwatches replaced pocket watches, but Glashütte was also known for fine observation timepieces and marine chronometers. It was only during the world war years that the town and its industry suffered. Instead of wristwatches, more and more detonators and military equipment were manufactured—up until the last day of the Second World War in Europe, when Glashütte was bombed by Soviet planes and large parts of it were destroyed.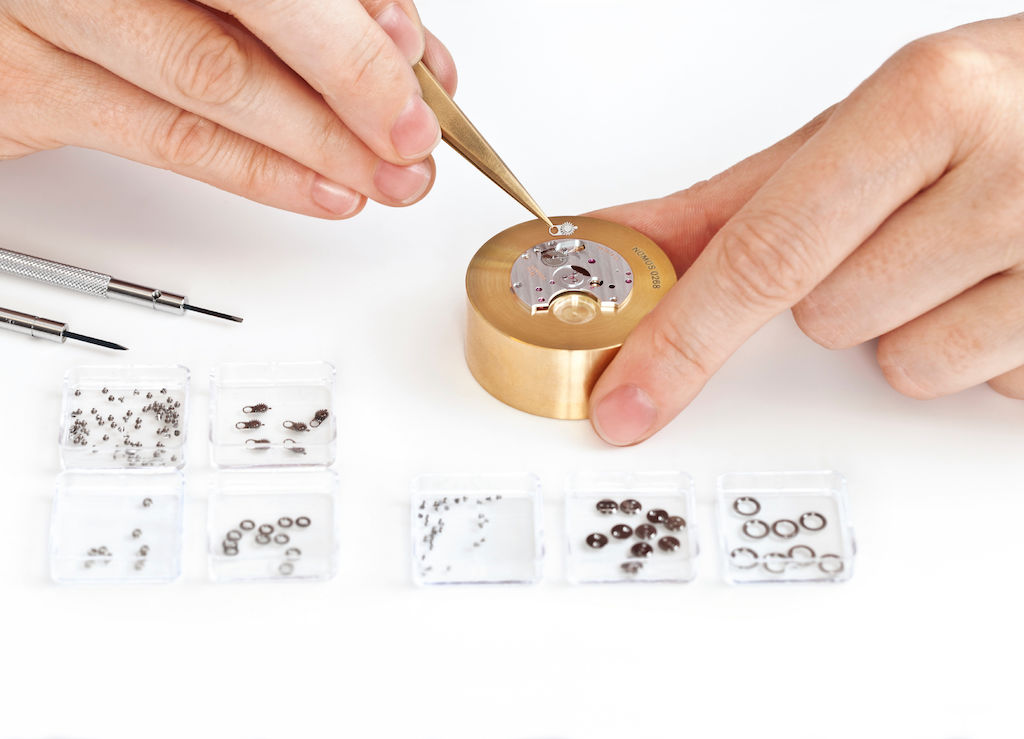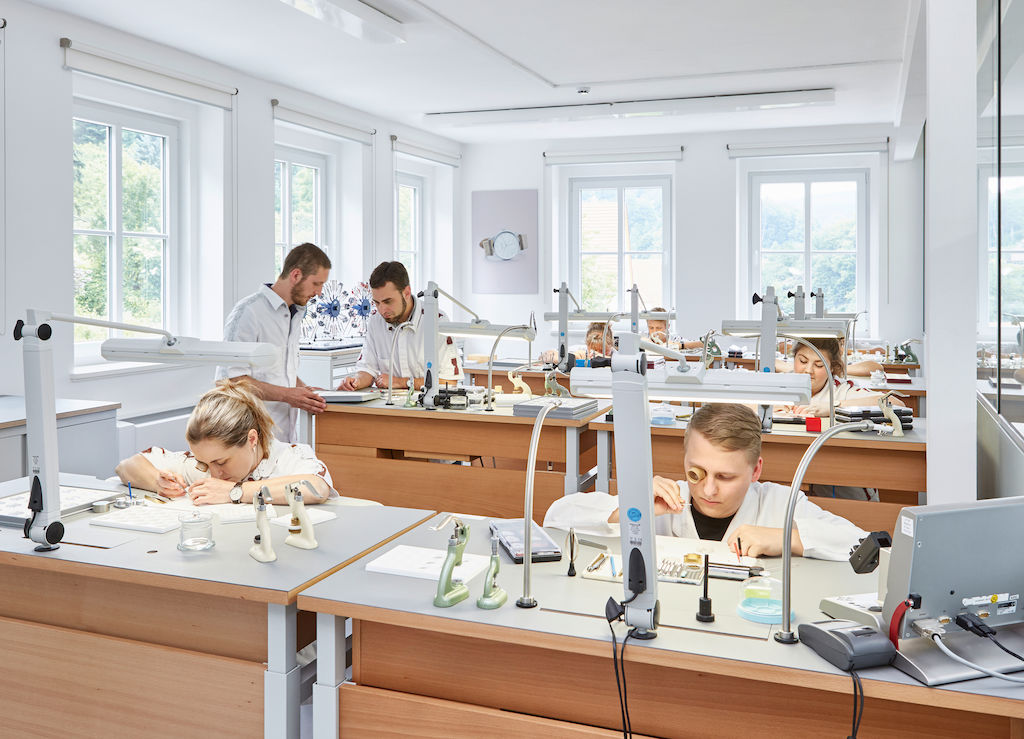 After the war, the Glashütte watchmakers were expropriated by the Soviet occupation forces and the Glashütte watchmaking industry was brought together as a single state-run enterprise: VEB Glashütter Uhrenbetriebe (SOE Glashütte Watch Manufactures). The individual Glashütte watch brands disappeared, and little by little, more mass-produced items were produced in the state-owned VEB factory to export in exchange for foreign currencies. While West German watchmakers mourned the name "Glashütte," much of the knowledge and skill required for building fine mechanical watches remained in the town during the GDR period. It was the workers who saved the handcraft through those difficult times, partly privately in secret. And thanks to the fact that some of the old watchmakers who had learned their craft before the war were still living there after the fall of the Berlin Wall, they were able to pass on their knowledge before it was too late.
Because of this, Glashütte was able to flourish once more post-1989: The name of this small town is once more a synonym for the world's best watches—and now, 30 years after the fall of the Berlin Wall, more famous than ever. At present, nine companies have dedicated themselves to the manufacturing of high-quality watches in Glashütte. NOMOS Glashütte is one of these—and can call itself a watchmaking company from A to Z, as all eleven NOMOS calibers are designed and constructed by the brand itself. Nobody else in Glashütte builds more watches "Made in Germany." By contrast, there are few watchmakers to be found in the other 30+ towns of the same name; there, people work as bakers, mechanics, and teachers.
PUBLICATION DATE: April 2019
TEXT: NOMOS Glashütte
IMAGES: 1. NOMOS Glashütte/Dawin Meckel, 2-3. NOMOS Glashütte, 4. NOMOS Glashütte/Dawin Meckel, 5. NOMOS Glashütte/Sebastian Asmus, 6. NOMOS Glashütte/Holger Wens