Jessica Wahl has conducted more than 15,000 personal training sessions in the past few years: She trains applicants and managers, as well as preparing politicians and CEOs for interviews and TV appearances. And she always advises her clients on watches. She explains why they are so important for her work.
Ms. Wahl, you say that watches are partly responsible for career setbacks. Is that true?
Jessica Wahl: Very. People know this about cars, but today it's even more relevant for wristwatches: Your career can take a significant knock if your watch is more expensive than that your boss'. It's good to bear this in mind—because there are supervisors out there who are sensitive to things like that.
So as a coach, when do you look at someone's watch in particular?
J. W.: When someone is competent but the things they do are not taken seriously, then I take a very good look.
For example, one of my clients wanted to become a real estate expert in a very exclusive British realtor's association. He failed the first time and wanted to prepare himself for the second round, the oral exam, with me.
So we refined his arguments together. But we also worked on gestures, voice, and attire: British, sophisticated. And of course the suitable watch for the job, understated, with a leather strap—a Glashütte watch. Because you need to be recognized as the right fit for this sort of position and, in my experience, it shouldn't be too sporty, but rather classic and serious.
J. W.: Of course. He did it.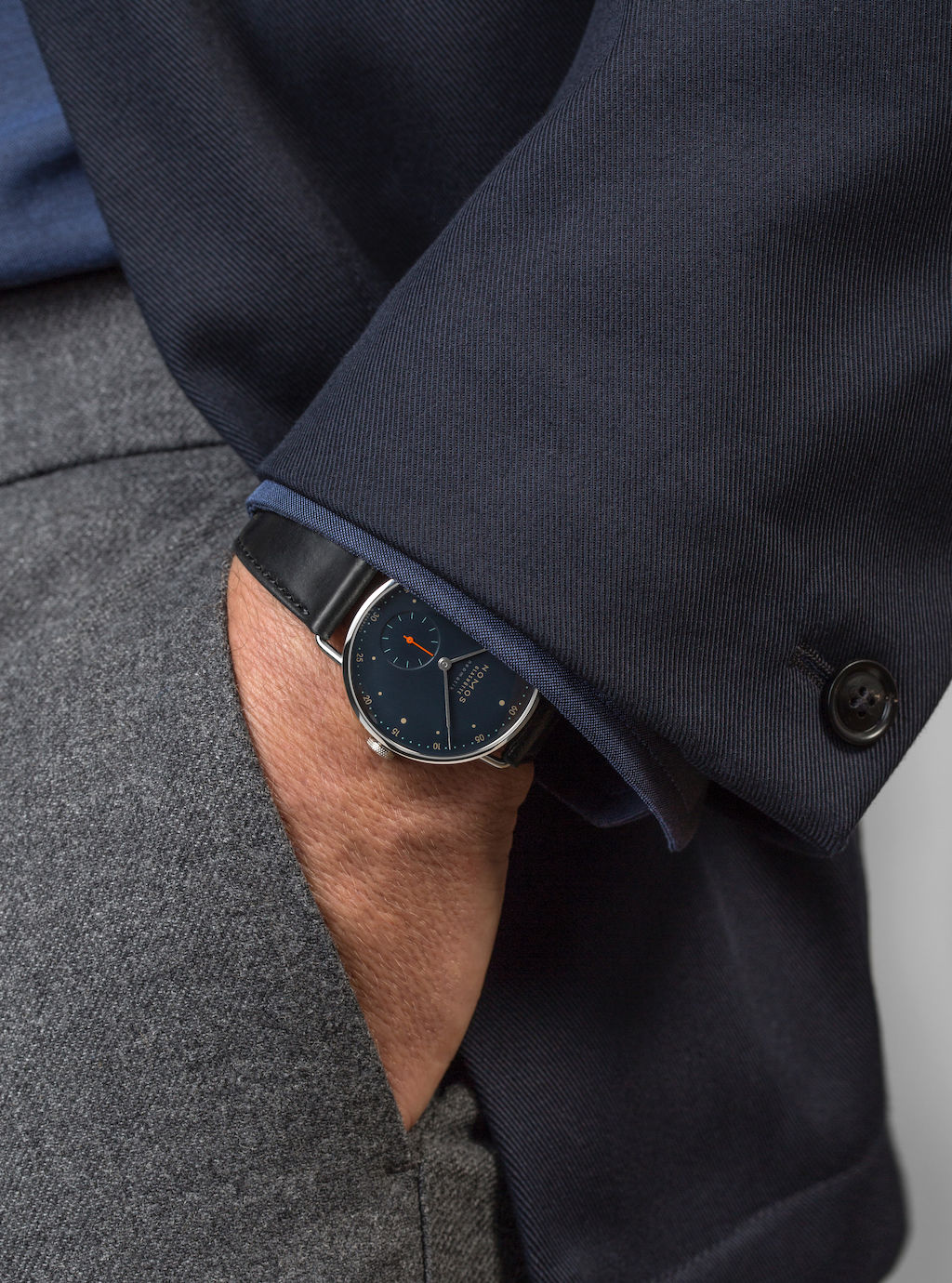 Angela Merkel has had a successful career, despite her watch.
J. W.: Yes, or actually because of her watch a little bit… her modesty impressed a lot of voters too, of course. Because the question of a watch always depends on a lot of factors, such as your industry, network, and contacts.
The rule of thumb: Men in particular take a lot of notice of watches.
A watch denotes rank among men, the league they are playing in.
J. W.: When a woman wants to enter a domain still dominated by men, a watch can only help her. I don't think that this is morally right. Of course other factors should be more important when appraising other people. But changing that is a mammoth task. The idea of a watch as a status symbol is very, very deeply ingrained. It's emotional, not logical.
Why do women tick differently to men in this respect?
J. W.: Women have always had other—and much more diverse—ways of showing status. Such as their handbag, branded clothing, or jewelry. Engagement rings, which traditionally should cost more than three times a man's monthly salary, also play this sort of role. For a few years now I have been noticing that wristwatches are becoming more relevant for women scaling the career ladder. You have to look carefully, as the world keeps turning.
There are so many brands, many different models. So what can I do wrong with my watch?
J. W.: When a politician or a serious banker wears a gold watch—that's a mistake. It annoys a lot of people. Which also impacts career prospects. A politician in Berlin from the social democrat party, for example, recently had to deal with a some bad PR—because lots of people thought her Swiss watch looked too expensive. She was accused of wasting taxpayer's money, among other things—which is nonsense. But that goes to show: Watches can be divisive when they're the wrong ones.
J. W.: As the saying goes, you cannot not communicate. A man in a senior position without a watch is unthinkable for me. Even though nobody needs a watch for telling the time anymore. A naked wrist is strange in the world of work. Almost like coming to the office barefoot.
So wearing a watch is underestimated?
J. W.: Overall, maybe not, but definitely by women in management positions. Equal opportunities while playing under different rules are hard to implement. You first have to know the rules and be able to interpret them before you can solve the problem differently and more intelligently for yourself.
What impression do we make with a watch exactly?
J. W.: Well, like I said, that depends on the model. A young programmer may want to look cool with a gilded watch from the 80s. A woman in the fashion industry may want a more girly quartz watch covered in rhinestones. But both exemplify the desire for the "right watch" for me, for something expensive.
And what does my wrist say with a watch from NOMOS Glashütte on it?
J. W.: With your watches I would say: beautiful, but high quality at the same time. And affordable. So the wearer is someone who values quality and style, with a pinch of rationality.
Some models—since you also have some colorful ones—stand out optically, but they are not fashion watches. That's art for the wrist, Bauhaus, craftmanship… In my opinion, watches from NOMOS Glashütte are a good opportunity to demonstrate that you are "in the know"—without taking out a loan to afford one.
Who are they suitable for?
J. W.: The classic NOMOS watches for me are more for men, but the ones that come a tick smaller or in a particular color, are well suited to women. They won't come across as too kooky in the world of work.
But then there's also cufflinks, belts, jewelry, ties … do watches actually play any different a role than these things?
J. W.: Yes. Definitely. Because cufflinks aren't as recognizable as coming from a particular brand. Or because they don't represent a specific price category. We don't have the same associations with them as we do with watch brands today.
Is it always about money?
J. W.: No, it's also about the bad boy image. Some watches tell stories of adventures in the wilderness, flights to the moon, submarines, or simply technical perfection: A bit of danger and adventure is very, very interesting for men—and for some women too. Watches from NOMOS Glashütte rather stand for a particular appreciation of quality and a certain level of intelligence.
J. W.: It's remarkable! Last but not least, this small, technically perfect world on the wrist can replace a wardrobe. The right watch can make an outfit if you don't have a suit to hand; with it on your wrist, you can demonstrate superiority and expertise. And that's just practical.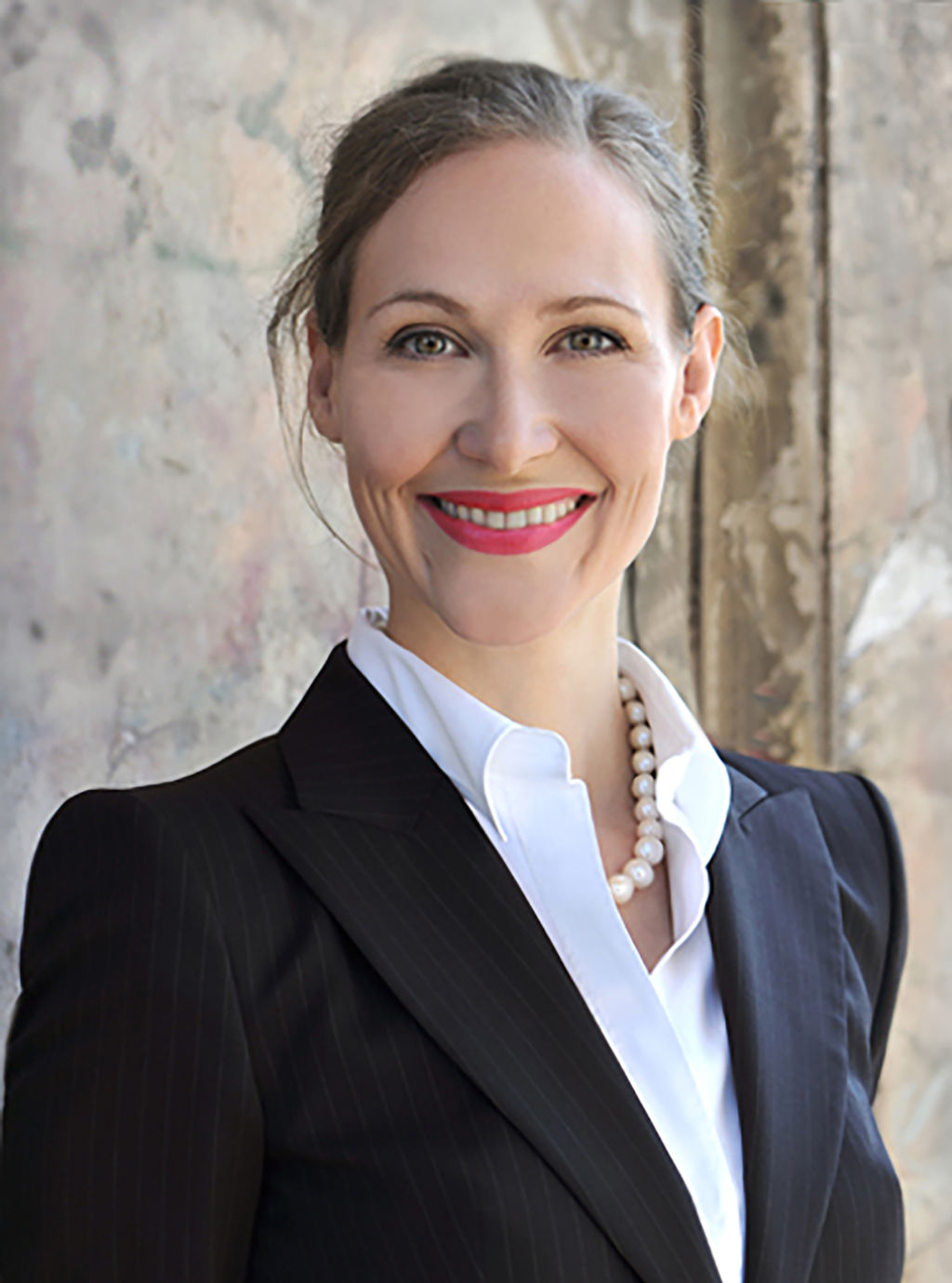 PUBLICATION DATE: August 2019
TEXT: NOMOS Glashütte
IMAGES: 1. Wahluniversum/Jessica Wahl, 2. NOMOS Glashütte/Florian Fischer, 3. NOMOS Glashütte, 4. Wahluniversum/Jessica Wahl