Our watches are wonderfully beautiful, even where their wearers will never see. There are decorations on our movements that only the watchmaker who cleans and oils them will enjoy. Other embellishments can be seen through the sapphire crystal glass back, if the watch has one—and these beautiful finishes reflect the precision with which the caliber is crafted.
Once upon a time, such finishes had another function; they acted as dust collectors, since any dust particles would stick to their uneven surface rather than clogging the wheels of the caliber. These days, watches are sealed well enough to prevent dust from getting in; production processes have also changed greatly, becoming cleaner. But the beautiful finishes have remained. The most important ones are: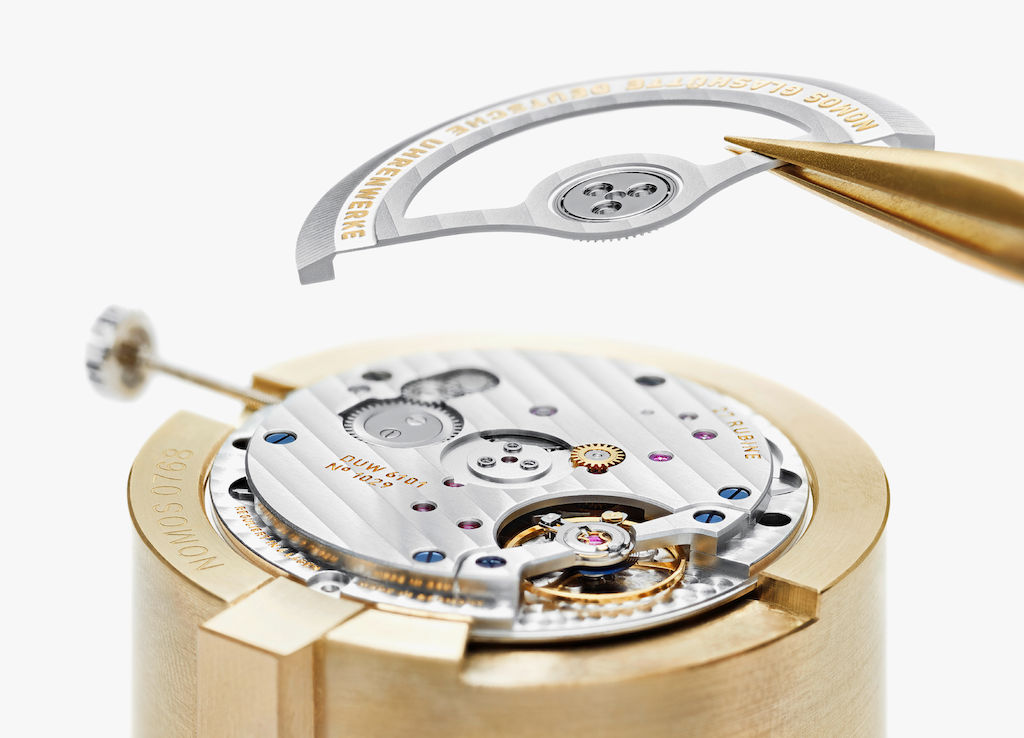 Glashütte ribbing
This is a striped finish, usually drawn diagonally across the surface. It is very similar to Côtes de Genève.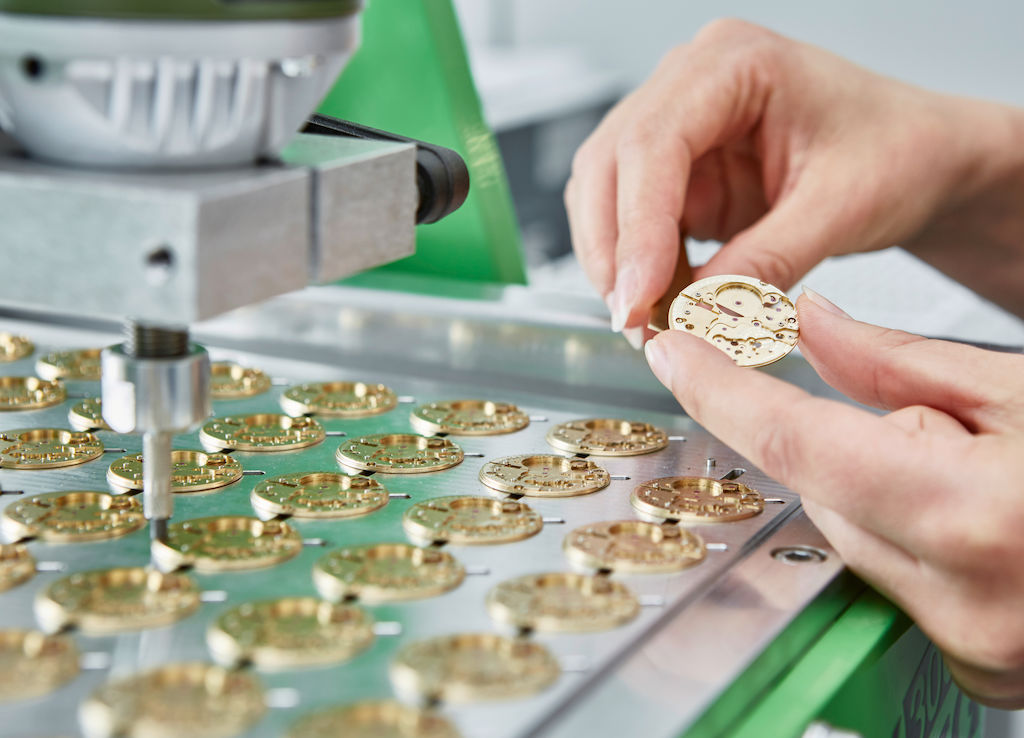 NOMOS perlage (or circular-graining)
This finish has many names. It is created in the final stages of production by a rotating rod covered with diamond dust which creates many small, circular shapes very close to each other.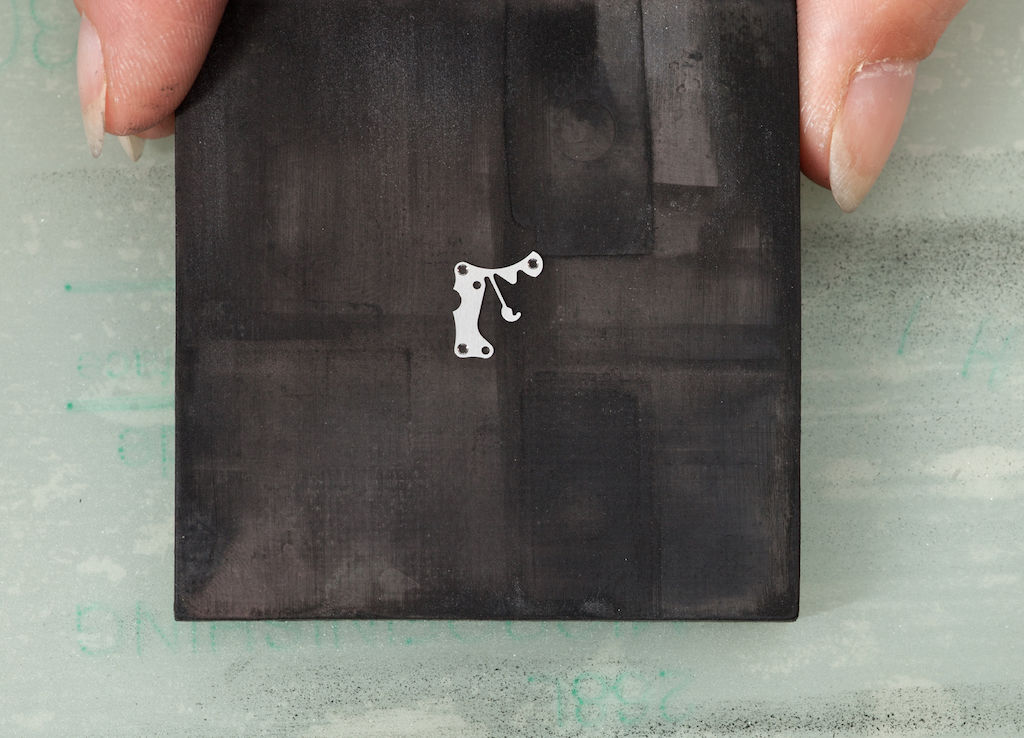 Brushed finish
A rougher (but nevertheless very beautiful) finish which is clearly visible on the ratchet and the ratchet spring. Created by drawing the movement over a material similar to fine sandpaper.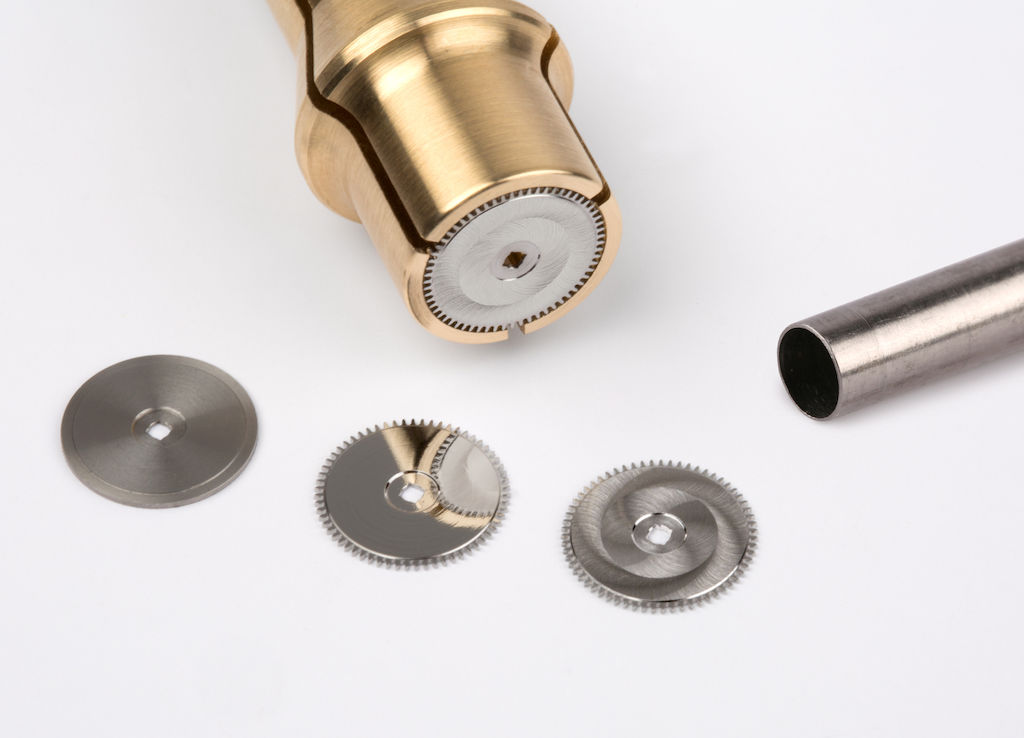 Glashütte sunburst
A circular decoration on the ratchet wheels of our hand-wound and automatic movements. Each wheel is clamped into a machine with two contra-rotating motors; a rotating cylinder covered in diamond paste creates the finish on the surface of the ratchet wheel (which is also rotating). As it turns, depending on the light, it looks like a small, shining sun—or even a tiny snail.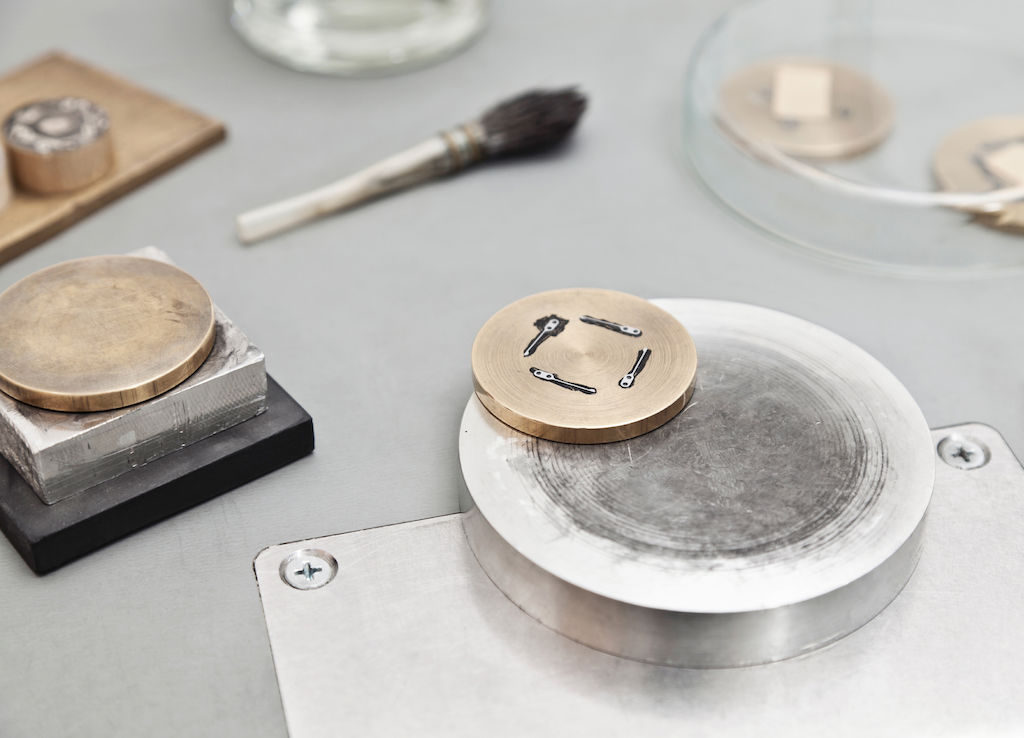 Black polish
A special type of finish that is used during the production of parts for our golden Lambda and Lux models. Here, the steel parts of the watch (such as the ratchet and ratchet spring) are polished with a tin plate until there are no imperfections discernable to the naked eye—not even with a magnifying glass. However, the edges of these parts are still exactly beveled and have no rounded edges.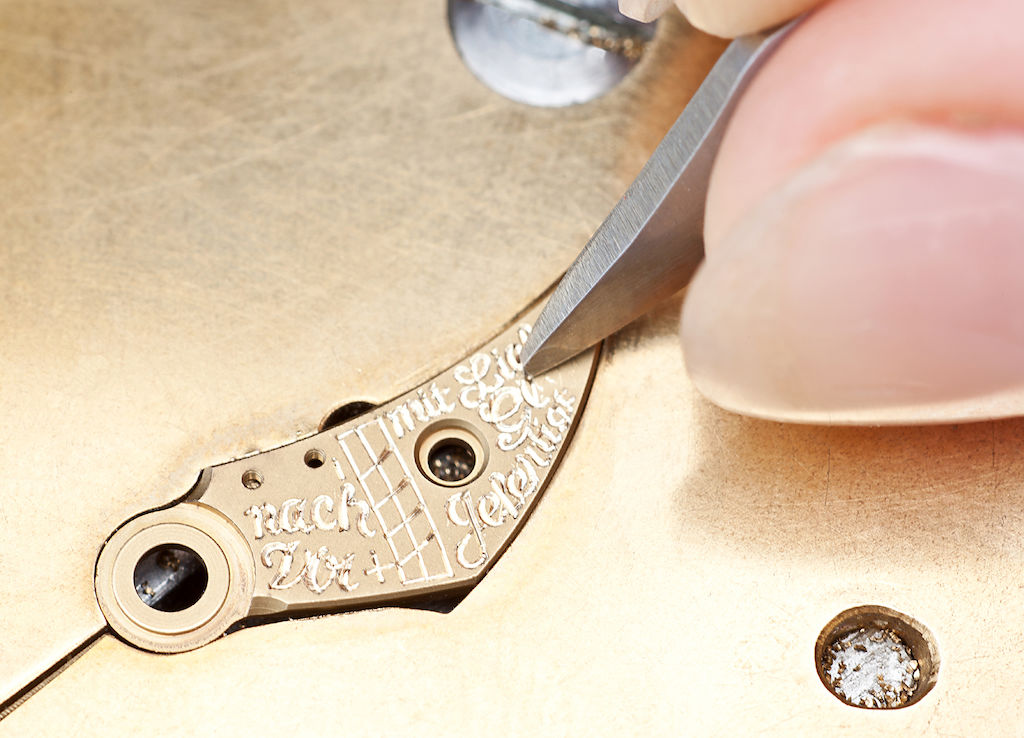 Engraving
An engraving can make a watch unique. That's why the balance cocks of the particularly fine NOMOS calibers found in Lux and Lambda are engraved freehand by an expert engraver with the phrase "Mit Liebe in Glashütte gefertigt" ("Lovingly produced in Glashütte").
PUBLICATION DATE: April 2019
TEXT: NOMOS Glashütte
IMAGES: 1. NOMOS Glashütte, 2-3. NOMOS Glashütte/Holger Wens, 4. NOMOS Glashütte/Sebastian Asmus, 5. NOMOS Glashütte/Franziska Mueller, 6. NOMOS Glashütte/Holger Wens, 7. NOMOS Glashütte/ Sebastian Asmus