The first wristwatch is said to have been made in 1810 for the Queen of Naples: for Caroline Murat, the youngest sister of Napoleon Bonaparte. She was the one who introduced the idea of wearing a watch on the wrist. The strap itself was then knitted from hair and gold threads. Even today, the straps that hold mechanical watches on the arm deserve attention.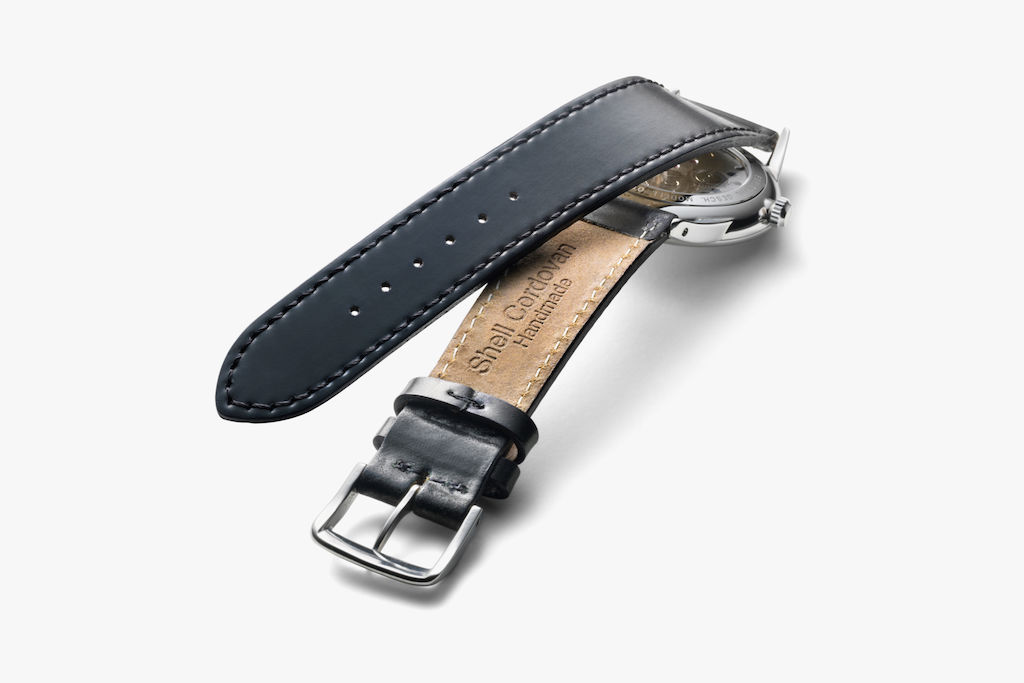 Exclusively at NOMOS Glashütte, there are watch straps made of Horween Genuine Shell Cordovan—which is horse leather, whereby it is important to us to emphasize that no horse has to lose its life to obtain this leather. These high-quality leather straps are partially remborded, which results in a seamless edge, or cambered; in other words padded.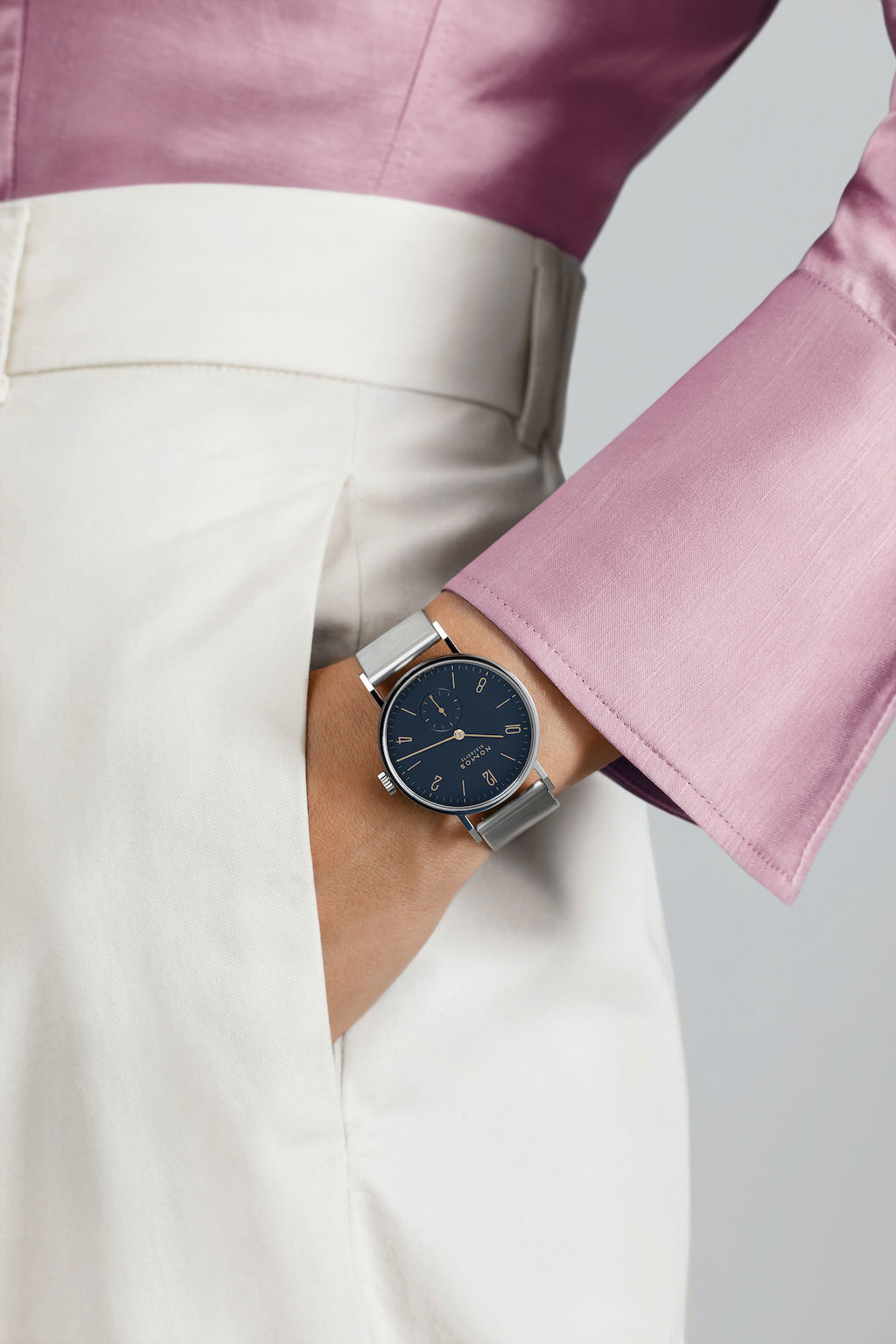 Other NOMOS bracelets are made of fine cowhide or velour leather, vegan velour (Alcantara), metal, or textile—either custom woven or braided. Of course, the straps are available in numerous sizes and widths. As well as with buckle and winged clasps, either square or round, in gold, or with the elegantly designed deployant clasps. The colors of the straps are rather restrained at NOMOS, because as beautiful as our distinguished straps are, they serve to hold the watches stylishly and securely—but never surpass their shine and colorfulness.