Traveling around the world, crafting, photographing camels: this famous artist has many passions. The most important thing is that she doesn't have to tidy up.
Sarah Illenberger is a world-famous artist and illustrator. "Set design fits into that as well, though," she says of her work. Growing up among artists and creatives in her father's bar and her mother's jewelry shop in Munich, Sarah Illenberger began to create her own world for herself from an early age—collecting materials, developing something new. After studying design in London, she remained there a while before moving to Berlin, where she lives today. She puts hats on camels, designs display windows for large department stores, works for magazines, for brands such as Falke or Hermès—and often with watches from NOMOS Glashütte.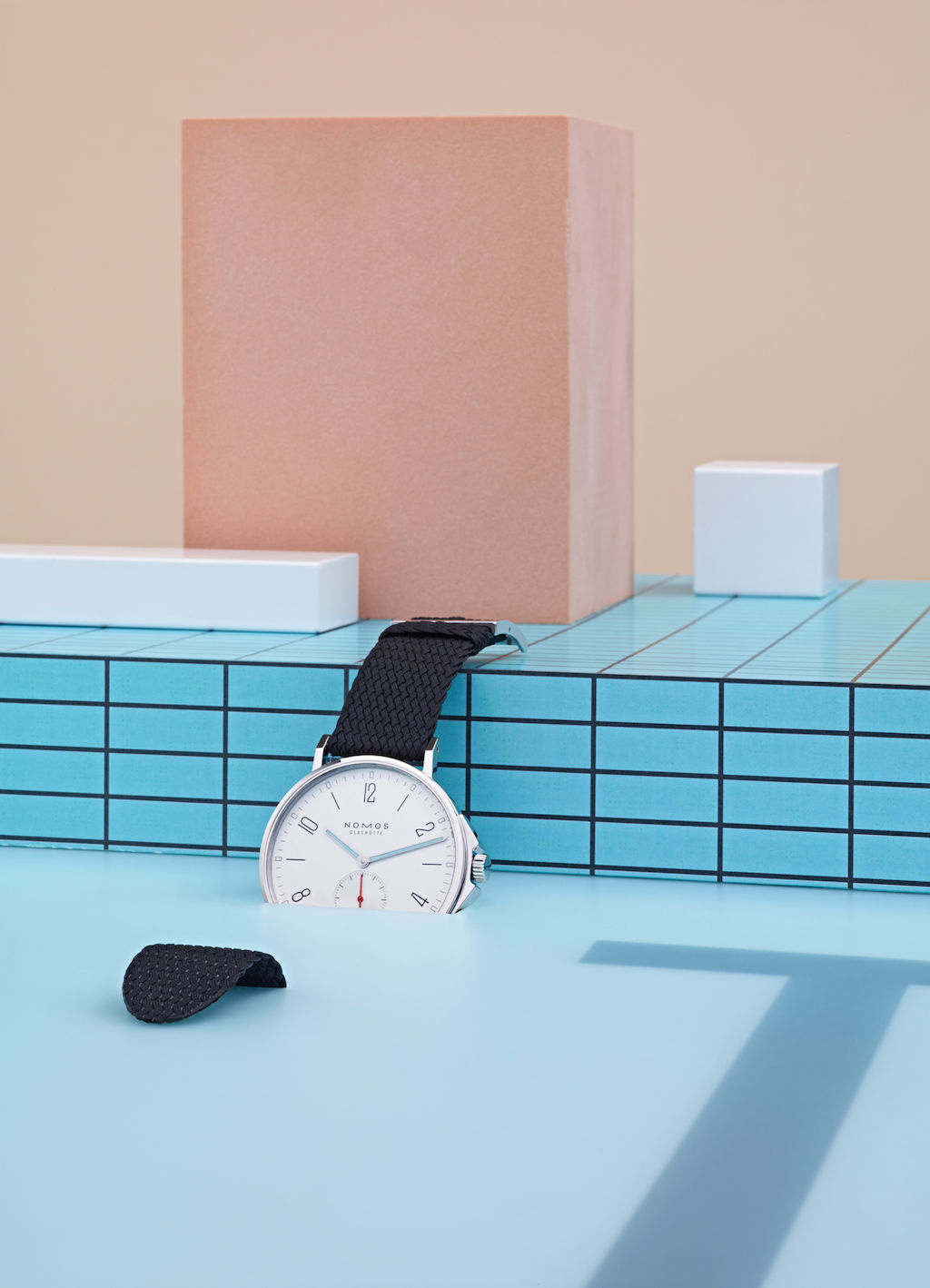 Ahoi in the pool: One of the many watches that Sarah Illenberger has photographed for NOMOS Glashütte
Sarah, do you have any creative role models?
Sarah Illenberger: Of course, loads! At the moment I'm quite into the work of Man Ray and Charlie Chaplin. Chaplin's classic silent movie "Modern Times" is so timeless and ingenious that you can hardly believe it was made back in 1936. I had sort of lost sight of Man Ray—because some of his works, such as "Ingre's Violin" and "The Lovers," are so omnipresent. But his lesser known assemblages and editions are superb! Full of humor and poetry.
Where do you find new ideas?
S. I. : Mostly while traveling. When I break away from my routines, I find I am more observant and curious. It's often when I'm on the go and moving that my best ideas come to me.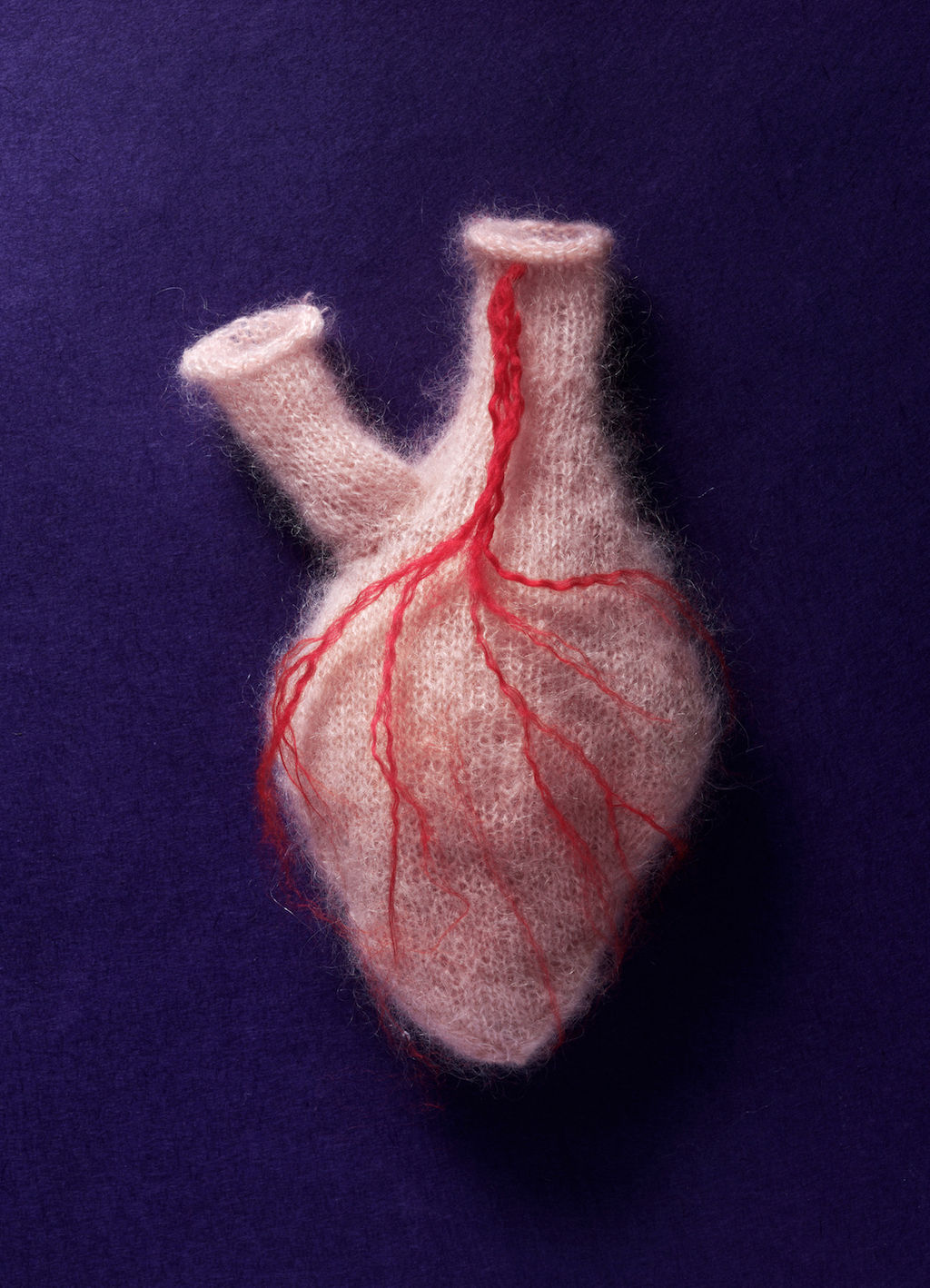 "Soft heart": Sarah Illenberger also creates art from wool.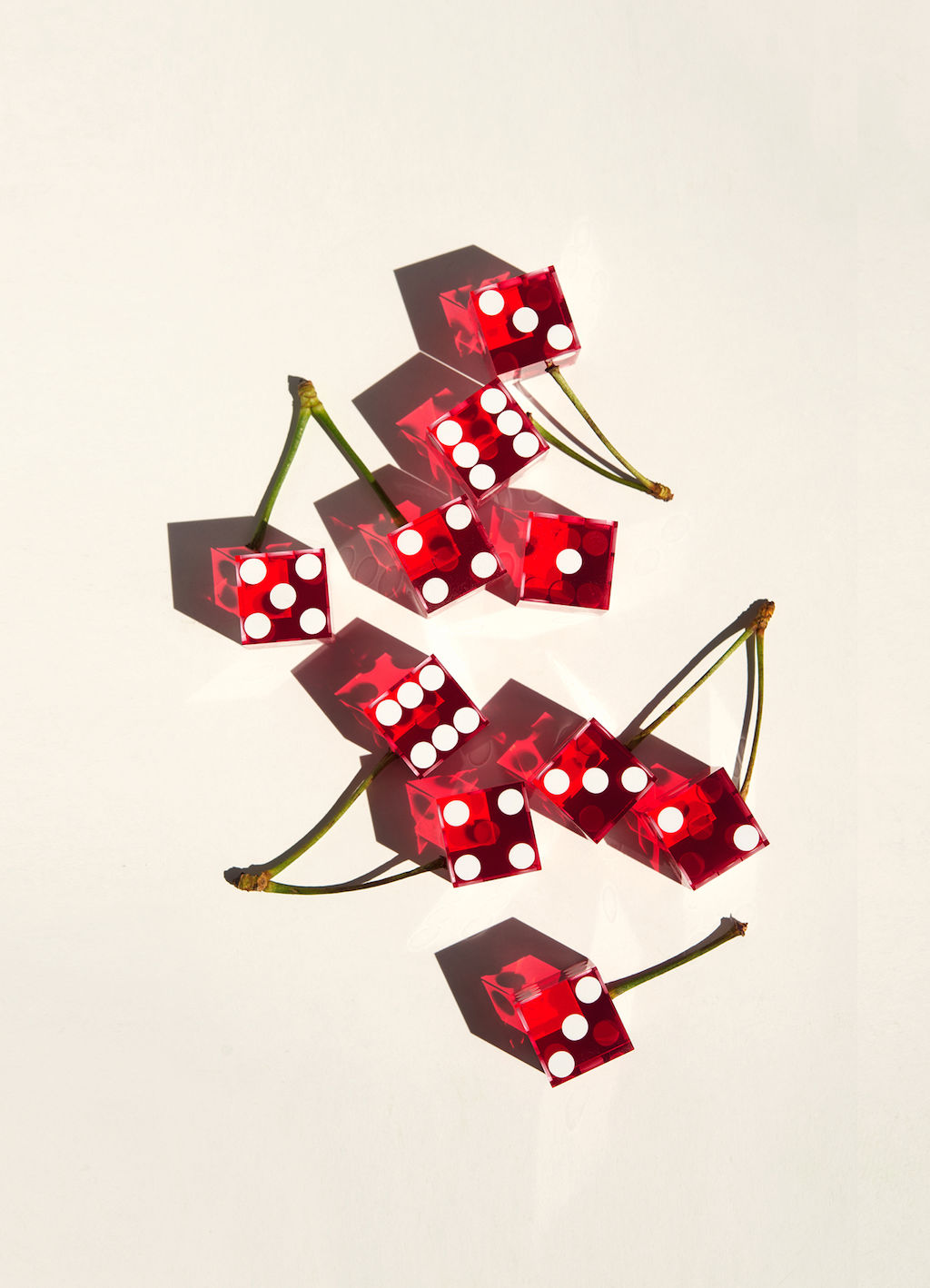 Illenberger transforms the everyday into art—here, "Cherry dices."
And when does passion turn into work?
S. I. : When something should look very relaxed and natural, it can often happen that I tense up—which you then see in the picture. Not overthinking it, letting go, that's very important to the work process. Another thing I find tiring is clearing up the chaos afterwards.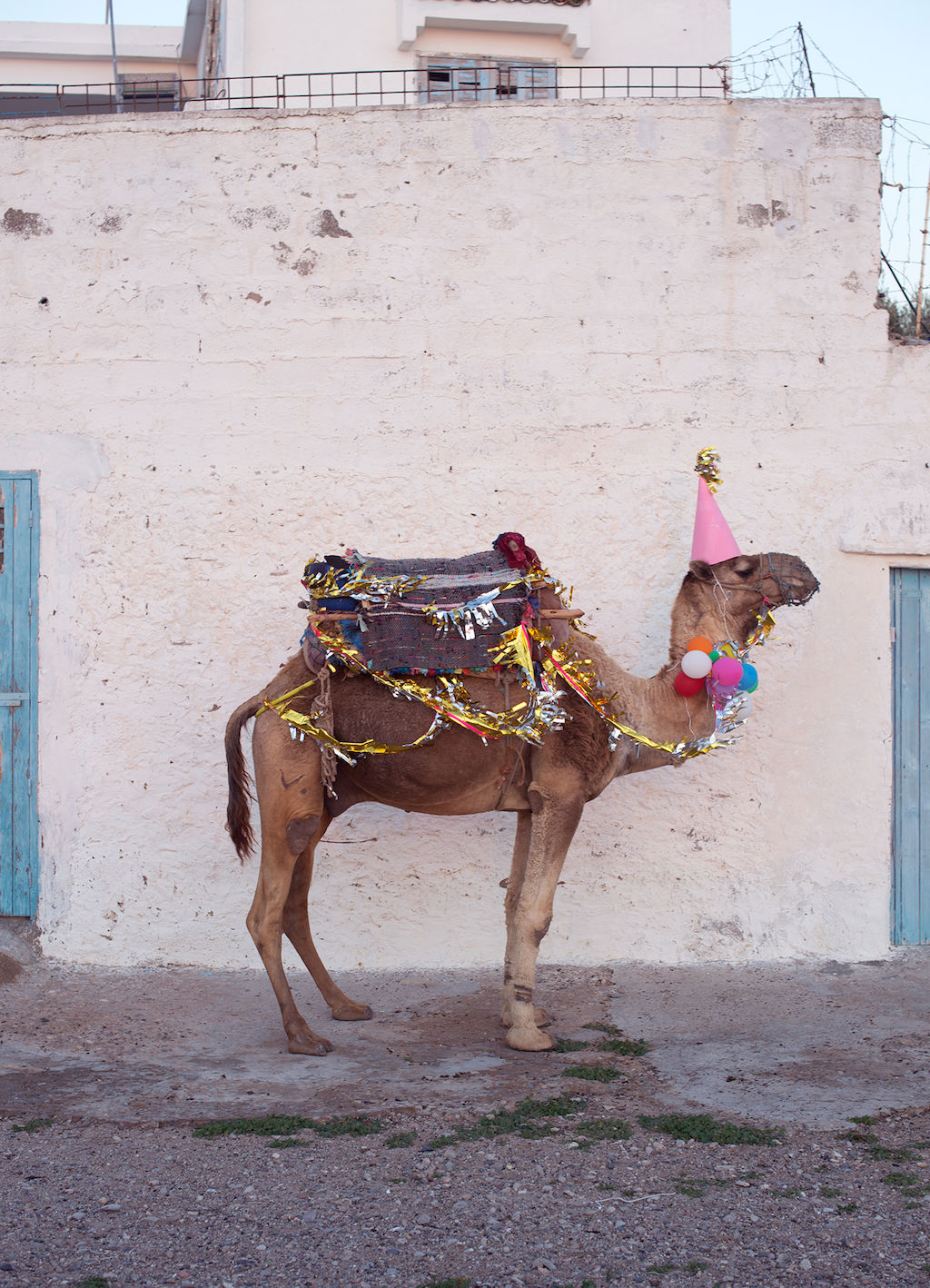 One of the artist's favorite pictures is this "Party Camel" from Morocco.
Which of your pictures do you like the most?
S. I. : Spontaneously, I would have to say my "Party Camel." I associate it with a trip to the Atlantic, to Morocco. I met a camel herder who actually lent me his precious animal for two hours. I still remember it like it was yesterday: my surprise as he put the party hat on the camel without the animal making any fuss at all; how the blue hour colored the sky as the sun was setting and I pressed the shutter over and over until it got dark. And then the post-shoot beer and cigarette!
What appeals to you about working with a brand like NOMOS Glashütte, rather than as an independent designer?
S. I. : The hardest thing about working freely is that there is an infinite amount of possibilities. It's often easier when other people give me a clearly-defined frame to work within.
How do you enjoy spending your time most?
S. I. : My favorite thing is simply spending time with my daughter. She is seven years old and we enjoy arts and crafts together. The other day we even had a small publication in the "Süddeutsche Zeitung" on the topic of time difference. She was very proud.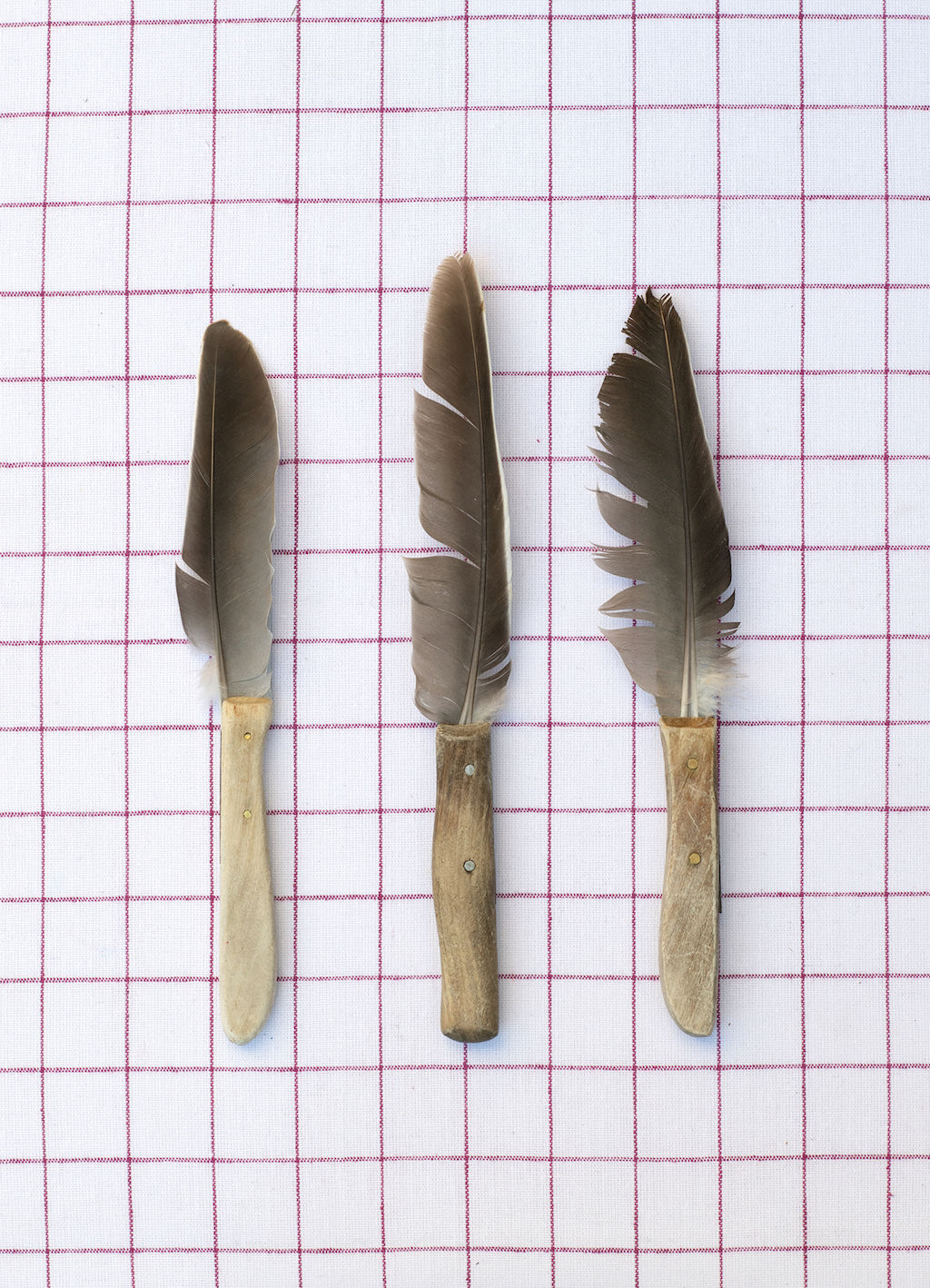 "Soft Cuts" from Illenberger's series "Natur der Dinge" (The nature of things).
What is your favorite color in 2019?
S. I. : The combination of green and blue.                                                                                                                    
How would you describe your apartment?
S. I. : A cosy, spacious oasis in an old building, filled with the work of friends and family.                                                            
If you had a free wish, what would it be?
S. I. : Time for a round-the-world trip. Or at least an Interrail ticket to cruise around Europe for a month.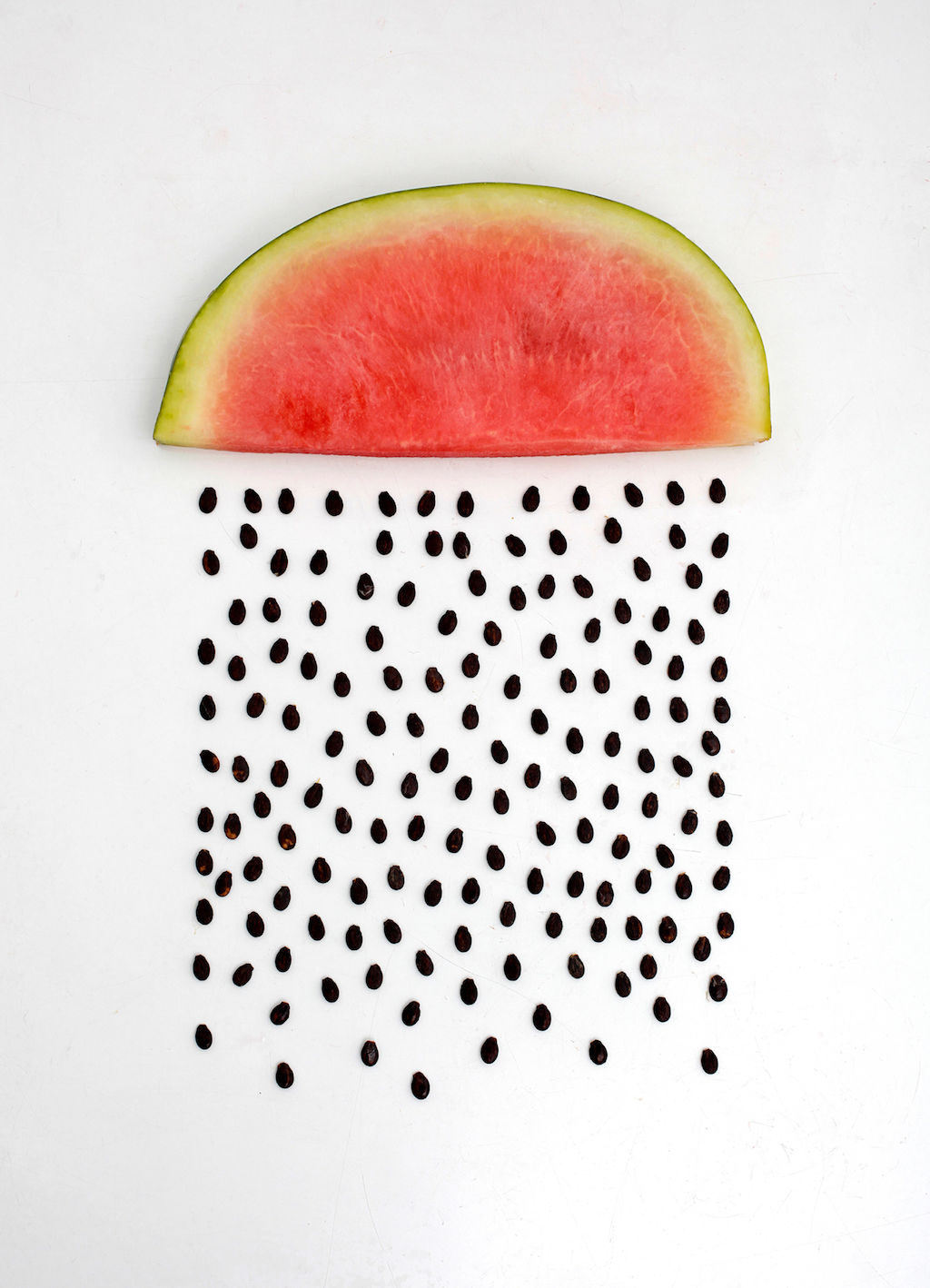 One of Illenbergers favorite materials is food—like this melancholic melon.
PUBLICATION DATE: Juni 2019
TEXT: NOMOS Glashütte
IMAGES: Jelka von Langen, 2. NOMOS Glashütte/Ragnar Schmuck/Sarah Illenberger, 3. Andreas Achmann/Sarah Illenberger, 4. Sarah Illenberger, 5.–6. NOMOS Glashütte/Ragnar Schmuck/Sarah Illenberger, 7. Sarah Illenberger, 8. NOMOS Glashütte/Ragnar Schmuck/Sarah Illenberger, 9. Sarah Illenberger, 10.–11. NOMOS Glashütte/Ragnar Schmuck/Sarah Illenberger, 12–14. Sarah Illenberger